When I covered the Paris property market a couple of months ago, I promised you I'd follow up with some "Paris alternatives"…
I'm not claiming that any of these places competes with every single thing that the City of Light has to offer. But all of my picks have colorful histories and an abundance of culture for the visitor and the expat who appreciates that lifestyle.
And, unlike Paris, where prices can lead you to compromise on size… or force you out to the suburbs… in these places, it's possible to find a two-bed property that's in—or within walking distance of—the city center for less than US$200,000. Sometimes a lot less.
As we have reported recently, the average price per square meter in the 5tharrondissement—an area that offers one of the city's most affordable lifestyles—is a whoppingUS$17,000…
With that in mind, let's see how each of our "Paris alternatives" measures up…
Medellín, Colombia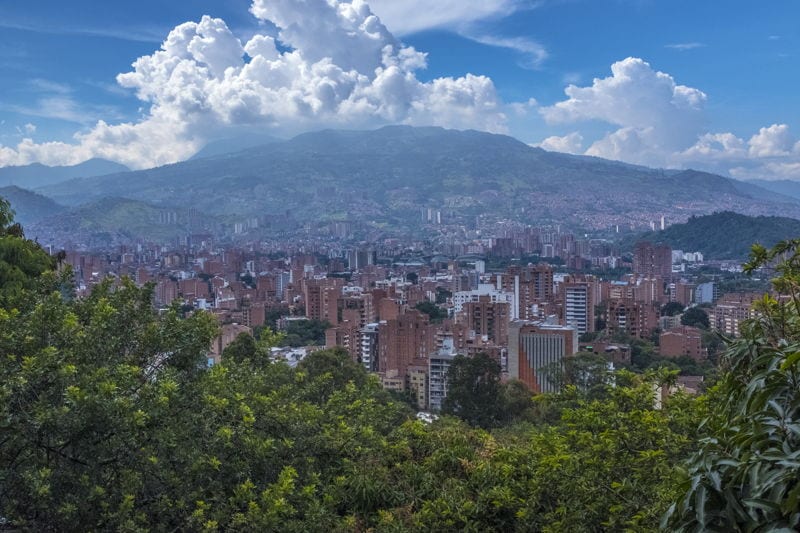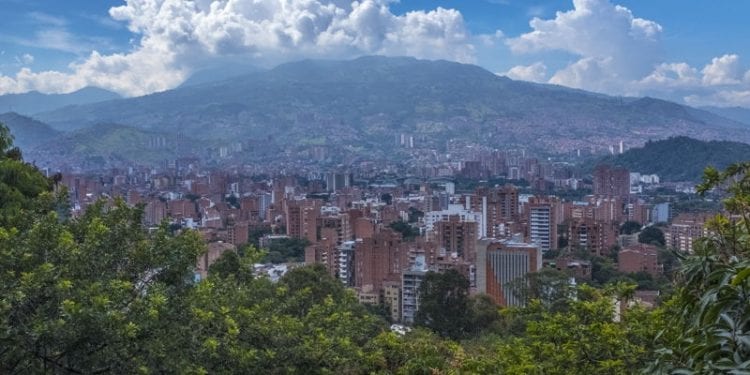 What it offers: "With some dozen museums boasting art spanning Neolithic to contemporary, plus countless galleries of all types, Medellín is a true art haven in South America," writes Live and Invest Overseas Editor Kat Kalashian.
"The field is both well developed and sophisticated—the museums rival some smaller ones I've visited in Europe in both curation and collection. It's a serious industry in this city that's often referred to as Colombia's culture capital. Aside from art, the botanical gardens, science museums, and a seriously refined literature scene in Medellín make it one of the most culturally appealing cities I know of south of the border."
Average price per square meter in Medellín city center: 3.8 million COP (US$1,100)… 93% cheaper than in Paris' 5tharrondissement.
Where to look: The most popular expat neighborhoods are El Poblado and Laureles (expect prices to be higher than the city's average in both). You may find better value in local middle-class areas like Estadio.
On sale now:Two-bed/three-bath apartment in El Poblado: On the 20th floor, with views over the neighborhood, the 124-square-meter unit is in a building with gym, sauna, and roof pool. Price: 650 million COP (US$194,500).
Valletta, Malta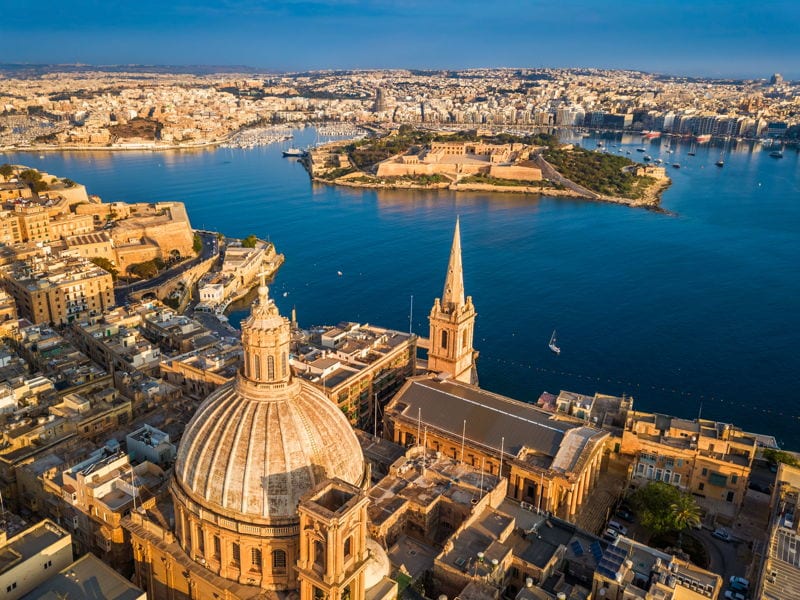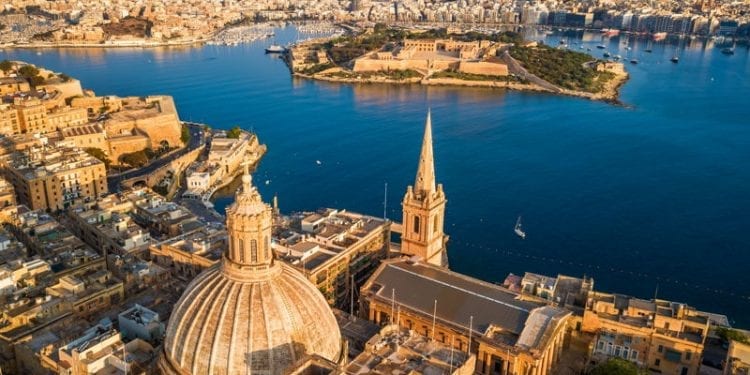 What it offers: A Mediterranean island with temples that pre-date the Egyptian pyramids… walled cities with towers, palaces, churches, and citadels that stand testament to the Knights of St. John and their grandmasters… a stunning coastline with rugged sandstone cliffs, caves, blue lagoons, and the occasional gold- or red-sand beach… not to mention an English-speaking population… Malta packs a lot of punch.
Capital city Valletta has been a UNESCO World Heritage City since 1980 and, in 2018, it was chosen as that year's European Capital of Culture. Its center fills up with tourists in high season—turning out to enjoy its mix of casual and fine-dining restaurants, as well as its Baroque churches and palaces. Some "Game Of Thrones" scenes were filmed around Valletta, which may explain a steady increase in tourist numbers these past few years.
Average price per square meter in Valletta city center: 4,050 euros (US$4,500)
Where to look: Valletta's old town—away from the tourist drag—has some charming properties. Here you can also find views over the harbor and be within easy walking distance of the central squares.
On sale now: A 51-square-meter,restored maisonettewith one bedroom. Close to the waterfront and minutes to St. George's Square (the main tourist hangout), it would make an ideal vacation rental. Price: 279,000 euros (US$310,630).
Buenos Aires, Argentina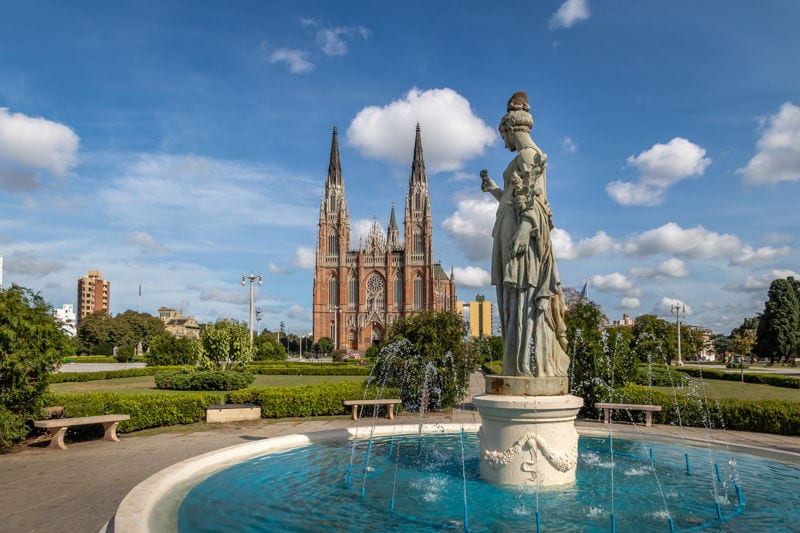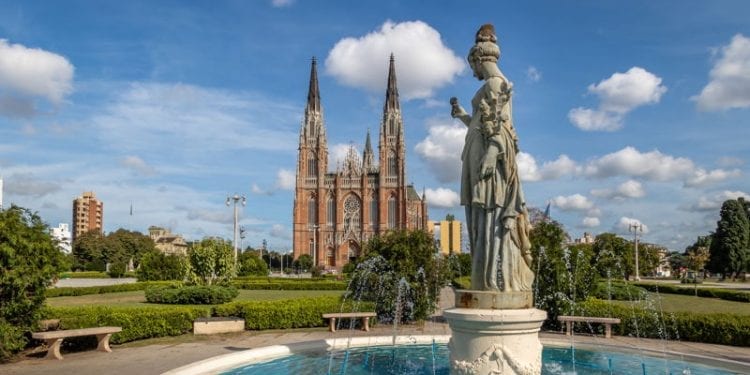 What it offers: The city of Buenos Aires enjoys the reputation of being the "Paris of South America" and is a world apart from anything else you'll find on this continent. Rich in culture, the arts, and history, Buenos Aires is a gem, offering endless fine dining, excellent wines, theater, and, of course, tango.
Buenos Aires is easily the most European city in South America, but it also has its own strong identity, with more than 450 years of history and culture behind it. The food is eclectic and more varied than elsewhere in Argentina, as is the music. The city is fashion-forward and sometimes sideways. The bohemian undercurrent is strong.
Average price per square meter in Buenos Aires city center: 190,036 Argentinian pesos (US$3,180)
Where to look: Palermo and Recoleta are two neighborhoods that draw both tourists and expats. Focus on Palermo if you like activity and want to mix with other expats and Recoleta if you prefer a calmer, more cultured environment.
On sale now: On Calle Uruguay, Recoleta—within walking distance of all amenities—is this31-square-meter apartmentwith one bedroom and one bathroom. Price: US$102,000.
Ljubljana, Slovenia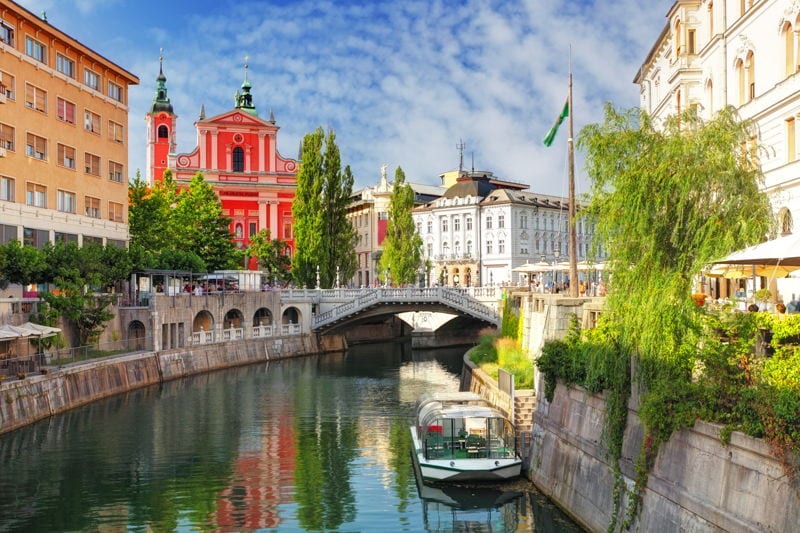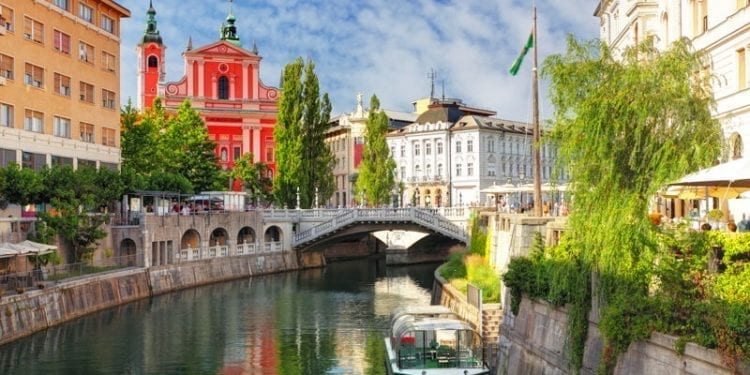 What it offers: It may be a fraction of the size of a world metropolis like Paris, but little-known Ljubljana is just as cosmopolitan.
This is a buzzing, vibrant little university city. Speeding cyclists weave through unsuspecting pedestrians. Tourists take selfies at city landmarks such as the Fountain of Three Carniolan Rivers or the Triple Bridge. Some 50,000 students keep it feeling young and energetic. And, while all that's going on, farmers sell their locally grown produce from wooden carts in the town square.
Lined with Baroque-, Art Nouveau-, and Art Deco-styled buildings, Ljubljana offers culture, cuisine, history, and activities. Visitors enjoy the town's many events, including the annual Ljubljana Festival. Ljubljana Castle, sitting atop Castle Hill, harkens to medieval times and is accessible from a funicular railway.
Average price per square meter in Ljubljana city center: 3,500 euros (US$3,900).
Where to look: Being a small, walkable city, it's hard to go wrong here. For tourist rentals, look for apartments on the riverfront and/or with views of Ljubljana Castle.
On sale now: Needing some work,this central apartmentin a building dating to 1800 and renovated in 2000, overlooks the Ljubljana River. Covering just under 34 square meters, it's asking 160,000 euros (US$178,050).
I'm going to cut it here for today. But the great news is that our world is not short of affordable cultural offerings…
Stay tuned for Part 2 of our "cities of culture" series…
Lynn Mulvihill