Belize Vs Costa Rica is a recurring theme when it comes to making a retirement or expat living call.
These are two of the most popular countries with American expats and retirees and they have a lot in common.
Both countries benefit from warm weather throughout the year. Winter weather is not a thing here, and lots of snowbirds come to escape the cold weather.
Belize and Costa Rica both have beaches and coastline to match anywhere else in the world. Belize is famous for its Cayes. Small islands off the coast where you can walk from coast to coast in 20 minutes. This is Caribbean island living at its most relaxing.
Costa Rica has both Caribbean and Pacific coasts. On both sides, the biodiversity can be breathtaking. Dophins, Whales, Turtles and a host of other animals call these waters home at different points in the year.
But which country is best for you?
We take a look at the Pros and Cons of both countries, to provide an overview on why you might prefer each country.
Retire In Belize Or Costa Rica? Pro's And Cons Of Each
Reasons To Choose Belize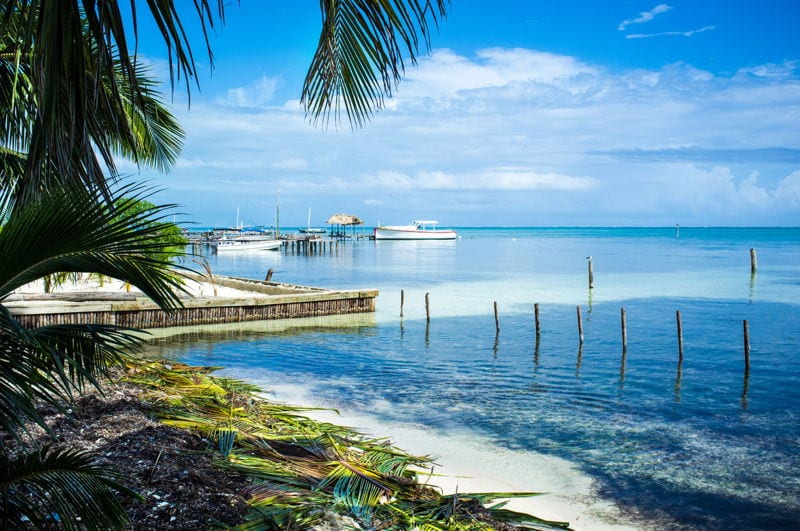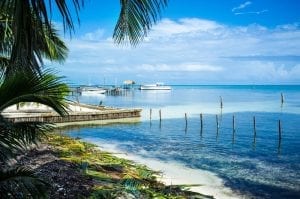 Speak English In Belize
The official language of Belize is English. People also speak Spanish, and Kriol. However, English is spoken everywhere in Belize. This means you can hit the ground running. You can start socializing on arrival. Speaking the language makes intergration much easier.
It also helps with everyday tasks such as paying bills. These things can be tricky in a new country, especially in another language.
Costa Rica is a Spanish-speaking country, which means you will have to learn a new language to thrive during your retirement here.
Spanish is the official language in Costa Rica. You will need to speak Spanish to make the most of your time here. Outside of tourist areas, and your fellow expats, most people don't speak English. If you are not willing to learn a new language, then you can rule out Costa Rica.
Cheaper In Belize
Belize is becoming more expensive, especially in the tourist areas. But it's still a long way behind Costa Rica in terms of cost. Costa Rica was one of the original retire overseas destinations which means prices have had a long time to increase.
You can live well in Costa Rica for less than at home, but it is no longer a bargain here. Compared with Belize, Costa Rica is actually expensive. You can get by in Costa Rica spending only a little. But you won't be able to live the kind of retirement that you could in Belize.
Close To Home
Travelling to and from Belize is fast and convenient. It is comforting to know that you can get back to the States in a few hours should you need to. Thanks to the proximity, it is also cheaper flying to Belize than Costa Rica.
By way of comparison, a flight to Costa Rica from the States takes at least three hours. If you are in more northerly parts of the country it is considerably more. Flights are also more expensive to Costa Rica, although not significantly so.
Currency Pegged To U.S. Dollars
The Belize dollar (BZD) is pegged to the US dollar at a rate of 2-1. This allows expats here to feel secure knowing that they will not suffer from currency fluctuations. It also makes it easy to know how much you, or how little, you are paying for things.
Over the last six years, the Costa Rican Colon has remained fairly steady against the dollar. But, there is always the risk of depreciation, and people who invested in Costa Rica before 2005 have experienced some fluctuations.
Tax Benefits
Belize is one of the world's great tax havens. As an expat in Costa Rica you will find your tax bill almost nonexistent.
The banking laws here are also first rate. Putting money in a Belizean bank account is one of the safest places to store your money.
To be fair, Costa Rica also offers some generous tax perks for expats and retirees. Income earned outside Costa Rica such as your pension or any investments is tax free.
Reasons To Choose Costa Rica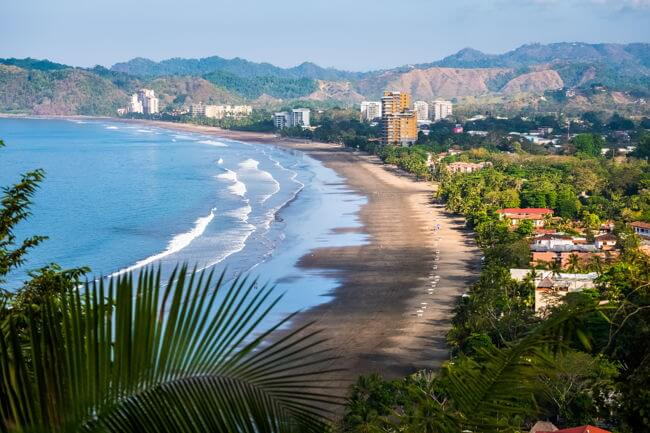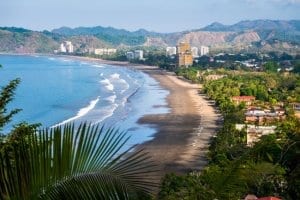 Health Care
Costa Rica is a popular medical tourism destination and boasts excellent health care options. Americans are increasingly flying to Costa Rica for operations and treatments. The prices are lower and the standard of treatment is often better.
Not only that, but you can recover in luxury resorts and spas. Costa Rican companies are going all out to appeal to Americans. You can get complete VIP packages that will chauffer you from the airport, to the hospital. They then put you in a luxury hotel or spa before chauffeuring you back to catch your flight home.
By contrast, health care in Belize is basic. If you have a medical condition or need specialist care, you cannot move to Belize.
However, you can easily get a plane from Belize back to the States in case of a medical emergency.
Expat Communities
Costa Rica has a long history with American expats. The support network here is wide reaching. You can find expat communities throughout the country.
There are opportunities for volunteering, which is always one of the best ways to meet new people and ensure your new life has some focus. From helping protect the sea turtles to cleaning up the countryside there are plenty of things to get involved in.
Belize expat communities tend to be centered on the beaches. With the exception of Carmelita Gardens, the folks inland tend to keep to themselves.
No Hurricanes
A hurricane has never actually made land in Costa Rica. Every September and October the hurricane season impacts the weather. The winds get stronger and there can be some epic storms, but never a hurricane. This is a big advantage in Central America, which is devastated by hurricanes each year.
Belize does not suffer from hurricanes in the same way that the Caribbean does, but they are a real risk here. Inland you are going to be fine, but the Cayes and coastal areas can be impacted. You can obviously take steps to protect yourself and your property but hurricanes are a risk.
Things To Do
Costa Rica is a top Eco-tourism destination. If you are looking to spend your time (and have the money) to go on different tours and activities you must choose Costa Rica. The biodiversity on land is better than Belize and you can find high quality tours and packages to help you make the most of your time.
Belize has the famous Maya caves to explore. There is great fishing and diving to be had as well. But the eco-tourism here is nowhere near as professional as in Costa Rica.
In Costa Rica you can take tours around the local factories. Rum Distillery's are a highlight with plenty of opportunities to sample the different blends. Costa Rica is famous for its coffee and there are lots of coffee tours available. Learn about the process and enjoy the cooler mountain temperatures.
Start A Business
Costa Rica wants expats to come to Costa Rica and start a business. In fact, you can start a business in Costa Rica on a tourist visa. This kind of offer simply isn't available in most other countries. If you want to run a small business such as a hotel or restaurant then Costa Rica is definitely the best choice. The established expat areas can be a good place to start.
Starting a business in Belize is more difficult. You need to bring something new to the local economy. The Belizean government want to protect native businesses, and doesn't encourage foreigners to come here and compete with them. It is possible to open a business in Belize but you will need to do your research on exactly what kind of business you are allowed to open.
So Which Is Better?
Costa Rica and Belize both have a lot to offer the retiree and expat. Ultimately the better country will depend on your personal needs.
Does the convenience of Belize speaking English outweigh the bad health care? Is the established expat community in Costa Rica worth paying extra for?
These decisions will vary from person to person.
One Piece Of Advice We Can Offer
If you are trying to choose between Costa Rica and Belize, the best thing to do is spend some time in both.
There is nothing like experiencing a new place for yourself. Get your feet on the ground and spend as much time as you can in both countries before committing to moving overseas.
This website is full of great information for people looking to make a new life overseas. People who were in your shoes and took the leap to start a new adventure overseas.
We paint an honest picture and will always highlight the strengths and weaknesses of all the countries we look at.
Because the most important thing is that you make the right decision and become an overseas success story.
Oliver Lovett