The Coronavirus is currently sweeping through China and cases are now being reported throughout the world. Escaping from the Coronavirus is hopefully something that will not impact anyone reading this article. Hopefully, the virus will not prove to be as dangerous as some are predicting. With luck, the quarantines will work, and the spread will be stopped.
But, if the worst-case scenario does happen do you have a backup plan? Somewhere to go where you can ride out the storm?
While it's too early to speculate on just how far the virus will spread it's always worth having a backup plan. After all, if the Coronavirus isn't the first pandemic and won't be the last.
How To Minimize Your Chances Of Catching The Coronavirus
The best way to avoid the Coronavirus is to stay away from possible carriers. This would mean limiting contact with other people as much as you can. However, this isn't always practical. Not to mention being cooped up on your own for an extended time isn't much fun.
Moving to remote areas where the virus has not reached is always a good plan. You are far less likely to come across a carrier in a quiet country town than in a major city.
On a personal level, the most important thing you can do is wash your hands regularly with soap and water. You should also avoid touching your face and mouth as much as possible. If you were to touch a contaminated surface and then your mouth, you could become infected that way
When out in public, try to keep at least 1 meter between yourself and other people. You can contract the virus at close distances. Keeping your distance will lessen the chances of becoming infected. Be respectful of others, and cover your mouth when sneezing or coughing.
How To Avoid The Coronavirus Or Another Pandemic By Living Overseas
To escape a pandemic you want to be out of a population center. In most cases, humans are the main carriers of disease. Avoid people and you minimize your chance of infection. Big, International cities can be especially dangerous places, with potential carriers coming from across the globe. If the Coronavirus hits a new country, you can almost guarantee the first cases will be in cities with international airports.
So you need to head somewhere remote. Somewhere without a lot of international travel.
But also somewhere where you can be self-sufficient. If global trade is impacted then you will need to be in a place where you can make sure you have your own food and water supply.
You want to be in a place where you can live off the grid. Somewhere where life will not be impacted by events in the rest of the world.
Belize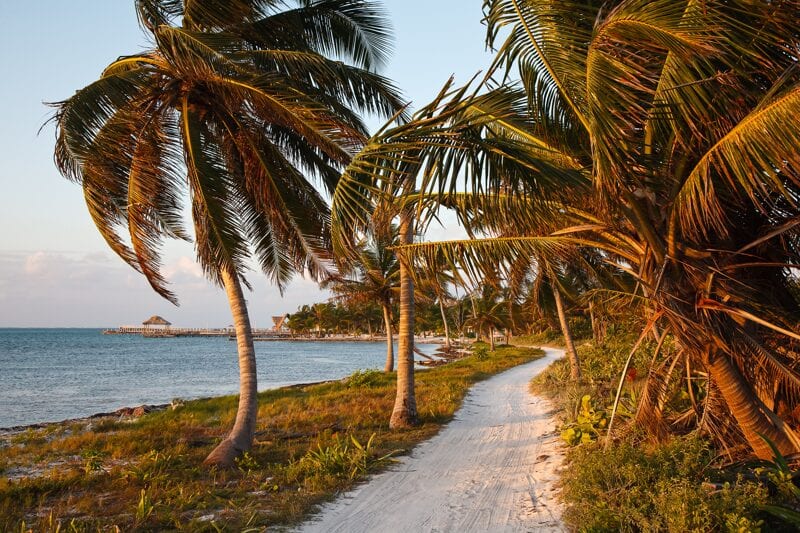 Outside of Belize City, the whole country is ideal Plan-B for escaping just about any type of major emergency. Ambergris Caye, the big tourist town on the beach is the only exception. The busy beach town is popular with tourists and many people live close together.
Luckily, Ambergris Caye isn't the only option for living on the beach. Belize has plenty of quiet Cayes where you can live away from people. Homes here usually come with solar generators and large water tanks. Regardless of what's going on in the outside world life here remains idyllic. Fruit and veg can be harder to find so you will need to be prepared and have plenty of canned goods. One big benefit is the endless supply of fresh fish.
The Best Place In Belize To Escape The Coronavirus
The best to escape the Coronavirus in Belize is the Cayo District. The area has everything you need to avoid a major pandemic. A lack of people, a lack of international travel, and plenty of fresh, natural products that you can easily grow yourself.
The Cayo District is the best place for a self-sufficient life in Belize. Although tourists come here to visit the Maya ruins, the rest of the region is quiet and sparsely populated.
You can drive for miles in Cayo without seeing a soul. This remoteness is perfect for limiting contact with other potential carriers.
Many houses in Cayo are designed for an off the grid lifestyle. With a little preparation, you can easily create a perfect bolt-hole to escape the Coronavirus or any other global emergency.
Solar panels will take care of your electricity needs. You can even combine this with a petrol backup generator and be sure of having power under any circumstances. Most houses here are built to make use of the prevailing winds. These winds will keep the house cool and avoid the need for air conditioning. You will find that you use very little electricity here.
Large water tanks and purifying kits can provide enough water for months. In some areas, you can dig a well to source an endless supply of fresh drinking water.
Cayo is Belize's breadbasket. A huge variety of fruit and veg grow here. The tropical climate with lots of sun and water means that you don't have to be a great farmer to reap a substantial harvest.
Belize is also close to the United States. You can even drive here should the need arise. This could be an important option to have in the case of a major emergency.
How Can I Get The Ball Rolling On My Belize Bunker?
One of the best things about Belize is the ease of getting residency. Thanks to the QRP program, retirees can relocate to Belize with the minimum of fuss.
In the case of a global crisis, this will be most important. It's possible that countries would close their borders to outsiders during an emergency or pandemic. With a Belizean residency, they would have to let you in.
Belize is an inexpensive option too. Real Estate in Cayo is very cheap, as is the cost of living. If you like the idea of having a Plan-B but are worried about the cost, Belize is the answer.
And if the apocalypse never comes? Belize is a beautiful country with warm weather throughout the year. You can spend your winters here and never have to worry about shoveling snow again.
Loja, Ecuador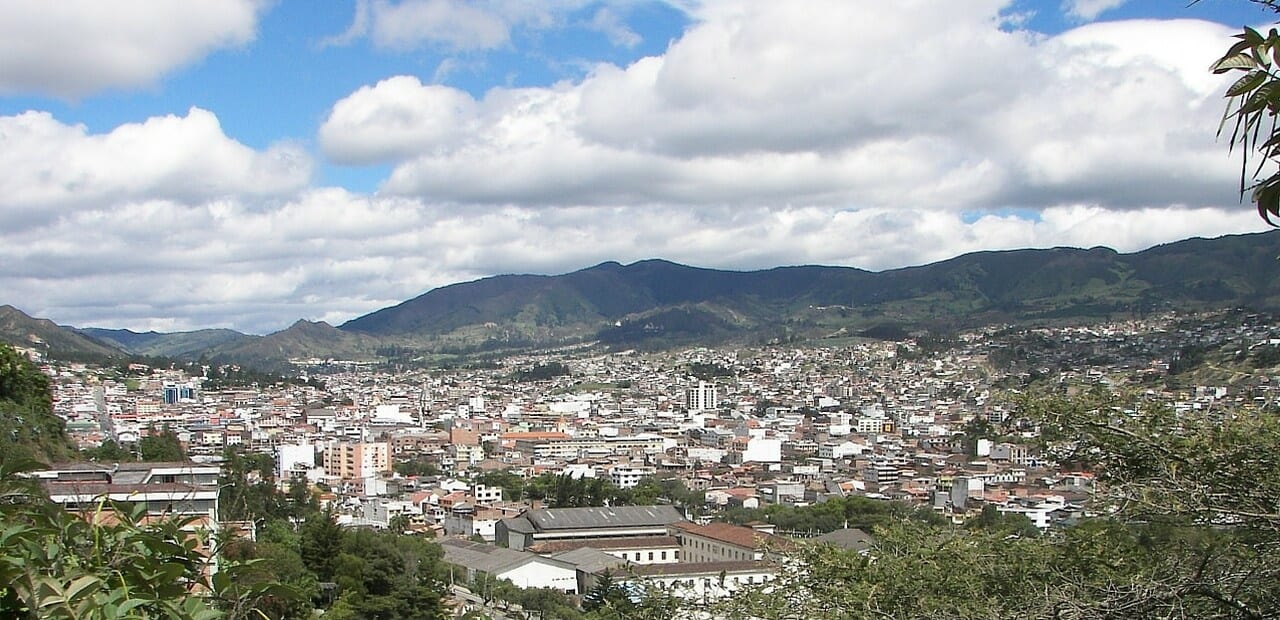 You'll never regret moving to the "Music and Cultural Capital of Ecuador."
Loja is modern, convenient, and has full-city services. Yet it retains the full cultural richness that's made it unique in Ecuador. The countryside surrounding Loja is dramatic and beautiful, with green mountain peaks, idyllic valleys, and rushing rivers.
This is a good city to be in case of a pandemic, as the population is significantly lower when compared to other Ecuadorian cities like Quito or Cuenca, but there's still everything you need: good health care, infrastructure, culture, and more.
For people who might be put off by the altitude, Loja also stands at a lower altitude than both Quito and Cuenca.
Health Care
Health care in Ecuador is recognized by many as the best value for your money in the entire world. You can receive medical care at a cost of only 10% to 25% of that in the United States.
In case of a medical emergency, there is no need to go anywhere else.
In Loja there are several labs, clinics, and good hospitals to choose from. A government-sponsored hospital can be found, as well as a private hospital—connected to the largest university in this city.
Cost Of Living
Loja is an affordable city to live in.
The city is walkable, so a car would be unnecessary in Loja. But if you need to cover larger distances, public transport is cheap and easy to use.
You can rent a two-bedroom apartment for about US$300 a month.
As far as groceries go, buying imported items will always be more expensive. To really save a buck, go to the markets in the city to find fresh produce, meats, fish, etc. This way you can spend around US$300 to US$400 a month for a couple.
Boquete, Panama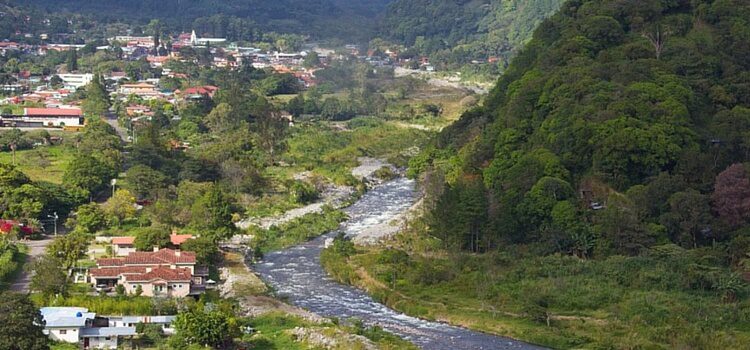 The ever-growing town of Boquete is worth considering in case of a pandemic. It's about seven hours away from Panama City, it's not overpopulated, and becoming more self-sufficient is possible.
Housing Options
The town is small, and it does seem cramped, but housing and other accommodations are not usually in the town center. As a result, it's easier to have a little space of your own.
A popular area for housing is Palmira, a little before reaching the town of Boquete. Just as popular is Bajo Mono, about 10 minutes after the town center.
Boquete offers a variety of housing options… from wood cabins tucked in the hillside to sprawling family homes overlooking the mountains.
Language And Expat Community
Living here, many of your neighbors would be fellow North Americans. Finding like-minded compatriots to commiserate with over the trials and tribulations of daily life in a foreign country wouldn't be hard.
Additionally, you won't need to speak Spanish… The majority of restaurants and shops are run by expats… It's an eclectic mix of cuisines and almost everywhere you go has English-speaking staff.
Grow Your Own Food
Boquete is an ideal place for someone who is looking to grow their own food. The weather is perfect for different kinds of fruits and vegetables. If you produce enough, you can sell your produce at the farmers market on Tuesdays.
In addition to fruits and veggies, if you're a coffee-lover, Boquete is the perfect place to explore what coffee production life is like.
Health Care
Boquete is about 30 minutes away from David. Hospitals and clinics offer good and reliable health care.
Cost Of Living
Everyday consumables are slightly cheaper here than in the States, including the cost of American imports. The quality of local, fresh produce is significantly better than that available in most of the States.
If you own your own home, you can live in Boquete for about US$1,300 a month.
Abruzzo, Italy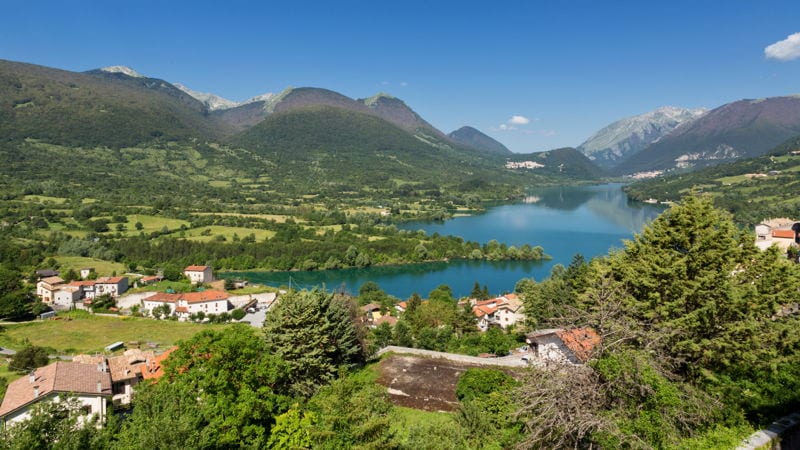 Because of its low cost of living and a great lifestyle, Abruzzo is our top choice in Italy to escape in case of Coronavirus.
Abruzzo is the wildest and least unspoiled region in Italy. Both Italians and the world at large have forgotten about it. It is popular for its hiking, rock climbing, horseback riding in the summer, and skiing in the winter.
Health Care, Food, And Beaches
Italy's health care is ranked #2 in the world. Citizens and residents have access to their National Health Service for free or at a low cost.
And what about the food? Italy is definitely the best place to go to for any food lover, and some of the best food in Italy is in Abruzzo which has its own signature dishes and style of cooking.
Abruzzo's 133 km of coastline boasts one of the highest densities of "Blue Flag" beaches in all of Italy. In other words, you have multiple options here if you're looking for a world-class beach.
Cost Of Living
Abruzzo is one of the more affordable regions in Italy to buy property. The average price for a house is US$75,000 and for an apartment, US$108,984. (Apartments in Abruzzo are more expensive because they´re recently built and tend to be in the best locations). There is a move afoot to boost Abruzzo's popularity, but at the moment prices are a bargain.
Climate
The climate plays a huge factor in making Abruzzo one of the best places to live in Italy, and the air here is clean. It has two main climates: the mountain climate and the lower climate around the shoreline. The coastal areas enjoy 30°C summers with a cooling sea breeze and mild winters. The mountain areas enjoy cold winters with plenty of snow for skiing and milder. Pleasant summers are to enjoy as well. Here you'll find the wildest and least unspoiled region in Italy. National parks consist of one-third of it. The Abruzzo region lies to the east of Rome. It has a long Adriatic coastline as well as mountains. And let´s not forget about the ubiquitous rolling Italian countryside. It is most famous for its olive oil production but is also one of Italy's top wine-producing regions.
Mazatlán, México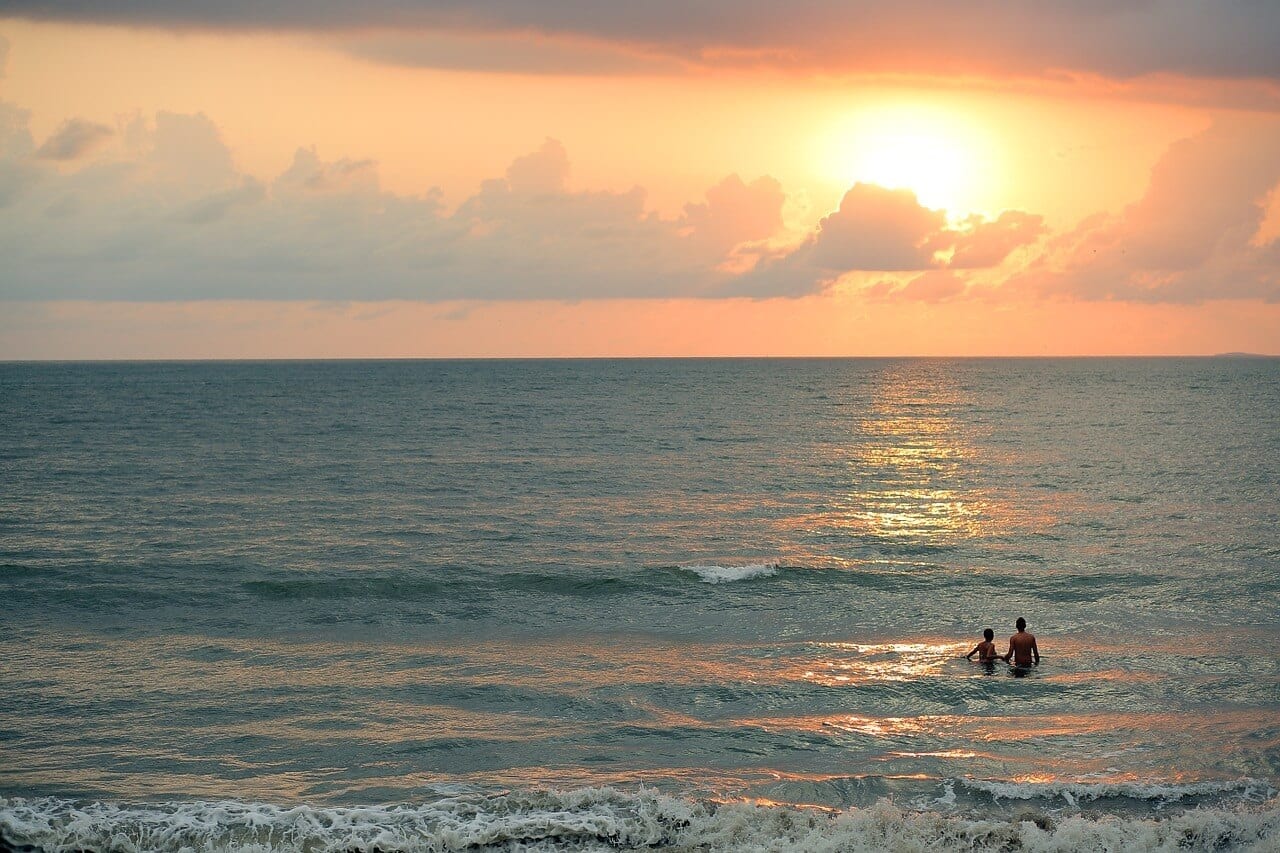 Earlier this year, we vetted Mazatlán, México as our #1 top choice to live and retire overseas, and we have also chosen Mazatlán as one of the best places to escape in case of Coronavirus.
Access To North America
One of the great and unique things about settling in Mazatlán is just how close it is to the United States—so close you can drive! The city is about 720 miles south of the Arizona border (1,160 km)… It's a simple drive on highway 15D all the way, which takes about 14 hours to cover by car. Just get on the interstate in Tucson, Arizona, and get off at the exit for Mazatlán. (We suggest Ciudad Obregón as your overnight stopping point.)
If you prefer the quick flight, though, your options are also excellent. Just 20 minutes from the city, Mazatlán's international airport offers a number of direct flights to the United States and Canada.
Food And Weather 
Mazatlán is a foodie paradise, with miles of sandy beaches, a vibrant cultural scene, and excellent health care facilities similar to what you'll find in North America.
Mazatlán's weather is magnificent during the North American winter, with warm, sunny, dry days and cool nights. You can expect highs in the high-70s to low-80s during the depths of the winter (25°C to 26°C).
But during the summer, it can be hot and humid, with temperatures in the 90s (around 34°C). Mazatlán has a wet and a dry season, with rainfall generally occurring from June through August—the rainfall isn't too heavy though, with less than 10 inches over the course of the year. When it does rain, humidity levels can climb to 80%.
Health Care
Mexico has universal health care, so everyone in the country is guaranteed coverage, and the care that is available can be excellent, but quality of care can vary from one facility to the next.
The best facilities have first-rate technology, English-speaking doctors, and low prices. Medical tourism is a fast-growing industry, with more Americans choosing to cross the border to seek quality, affordable health care in Mexico every year, and many Mexican doctors are trained in the United States, Europe, or Canada and speak English fluently.
Private facilities are the best option for expats, if you can afford them. They're similar to what you're used to in the States or Canada. The best way to begin this process is to find your preferred hospital first and then see which insurance plans they take. Some hospitals have staff who can help you make insurance claims, including from outside Mexico.
Expats of any age or employment status may sign up for IMSS, the national health care, provided you're on a temporary or permanent residency visa. Many Americans in Mexico opt to keep basic Medicare, given that the trip home is so quick.
Culture And Entertainment
This city offers everything a truly First World city should offer by way of cultural entertainment. There's an active live music scene, which is a great way to enjoy time with your friends and neighbors, as well as classical music, theater, and art, all popular with and well-attended by expats. You'll find wine shops and cafés in every neighborhood.
Comments