Having successfully navigated parts of China, Bahrain, the UAE, France, Brazil, Paraguay, Romania, the U.K., and Czech Republic over the years, I consider myself a reasonably savvy single-female traveler.
But, a few years ago, when it came time to travel to Cancún for the Live And Invest In Mexico Conference, I felt more than a twinge of nervous anticipation.
It probably didn't help that my travel partner for a portion of this trip was another single lady who shared with me information from a U.S. government website. Official information warned of bandits stopping cars and buses to rob tourists. U.S. government officials were prohibited from driving into Mexico. And, my friend also dug up some recent stories of identity theft at ATMs.
Our itinerary included flying to Mérida—a renowned colonial expat haven—and investigating around there and the western Yucatán coastal area. From there, we'd take a five-hour bus trip to Cancún for the conference. While my friend flew back to the States immediately after the conference, I planned to take a bus to another colonial city, Valladolid, for a couple of days… from where I could travel on to Chichén Itzá—the Maya ruin that's one of the seven wonders of the world. An ambitious plan…
Thankfully, after all my travels in Mexico, I can honestly say that what I'd heard or read before my trip versus what I experienced on the ground couldn't have been farther apart.
My Experience Traveling To Mexico As A Single Woman

While I'm not negating U.S. government warnings, I've learned from my own experience—and from talking to expats who live in Mexico—that some information must be taken with a grain of salt.
My bus trips are a perfect example. Traveling from Mérida to Cancún, my friend and I carefully followed the internet warnings to stick to first-class "Platino" line buses. Apart from the seats being too big for my 5-foot-3.5-inch height, the bus was almost empty, and the free Wi-Fi required so much sign-on information that I simply gave up. It was one long trip…
From Cancún to Valladolid, I didn't have the choice of a Platino bus.
Start Your New Life Today, Overseas
A world full of fun, adventure, and profit awaits! Sign up for our free daily e-letter, Overseas Opportunity Letter, and we'll send you a FREE report on the 10 Best Places To Retire In Style Overseas Today
Instead, I boarded with locals and took my (thankfully) smaller seat on a coach that was air-conditioned, clean, and orderly. Yes, there was a video screen at the front of the bus playing a movie in Spanish, but it wasn't overly loud like some U.S. bloggers had ranted about. And the people were as courteous as any I've encountered.
During the conference, we heard that several attendees had cancelled because of a recent U.S. government warning about drug activity in the Yucatán Peninsula. Expats living in the area told us they never see anything related to what the news suggests. If you're not involved in drugs, you don't get drawn into that world. I appreciated this expat point of view. Drugs are rampant in the States, yet I don't notice them in my own life.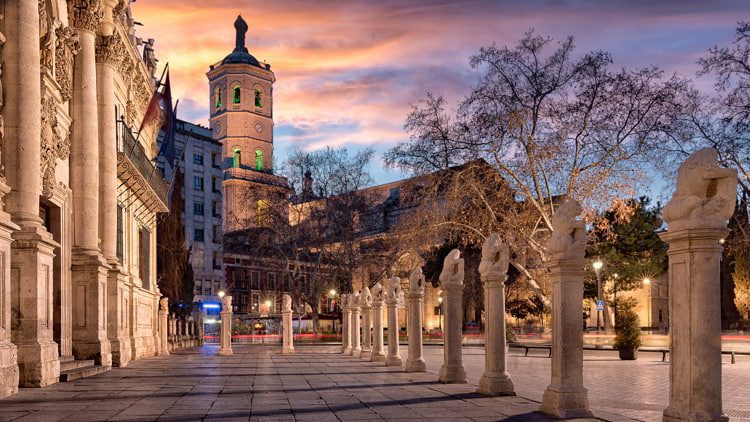 Alone in Valladolid, I roamed the streets in search of Cenote Zací—a local swimming area created by one of many natural limestone sinkholes exposing groundwater in Yucatán. As the sun set, I chomped on freshly cut cucumber and guacamole at a local restaurant before wandering downtown among the throngs of people enjoying the night air. In other places I've visited, I wouldn't have felt safe enough past dark to venture away from the crowds on my own.
As for access to money, in both Mérida and Valladolid, I found secure ATM machines inside bank foyers. As we strolled the streets in Mérida, sometimes lost, we never felt in danger of attack. Frankly, people were just busy getting on with their own lives.
Next time I'm traveling to a country that carries blanket travel warnings (or horror tales from bloggers), I'll remember that while there may be problems among the bad guys, I can feel safe there.
My main tenants of safe and successful travel remain intact: Do your homework… be aware of your surroundings… show respect for the locals and their culture… and don't take yourself too seriously.
Brenda Bramhill
Wandering Expat