When most of us think of beaches in Asia, we immediately picture tropical islands with powdery white sand, crystal blue waters, and swaying palm trees. Whether you are traveling around Asia or have decided to relocate here, there are thousands of beaches in Asia to explore, each with a different vibe. If you are searching for a party beach, a tranquil beach to soak up some sun, or a good base for snorkeling and exploring nature, we've got it all covered below.
10. Pink Beach, Komodo Island, Indonesia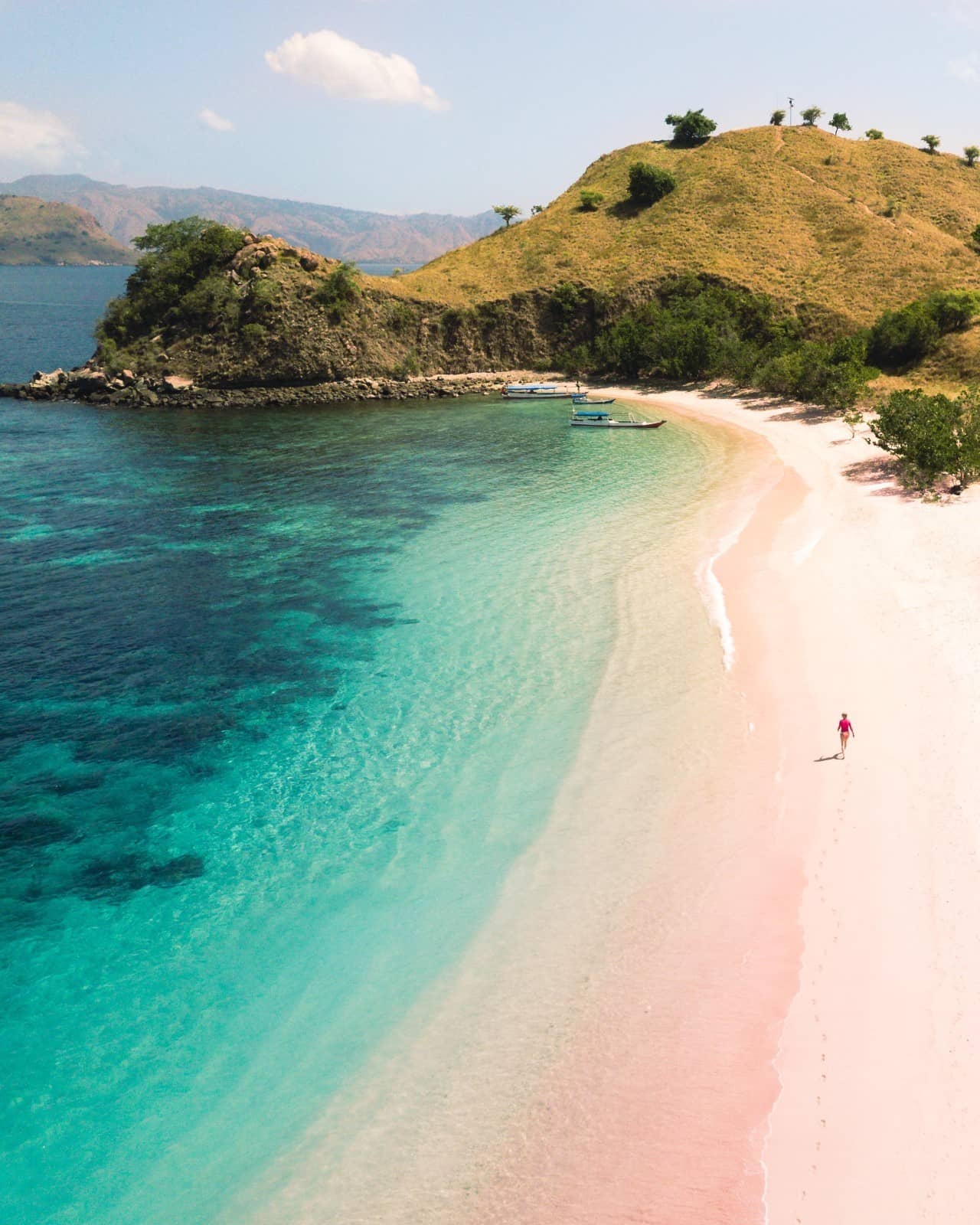 Visiting Pink Beach, or Pantai Merah, is a once-in-a-lifetime experience. One of only seven pink beaches in the world, Pink Beach is bound to take your breath away. Pink Beach gets its rosy hue from microscopic animals, producing red pigment on the coral reefs. When this mixes with the white sand, it creates a dreamy pink glow.
Located on Komodo Island, part of the Lesser Sunda Islands in Indonesia, Pink Beach can be reached by boat from Labuan Bajo. Visiting Komodo Island is a unique day trip… marvel at the pink sand and say hello to some Komodo dragons at the Komodo National Park.
9. Haad Rin Beach, Koh Phangan, Thailand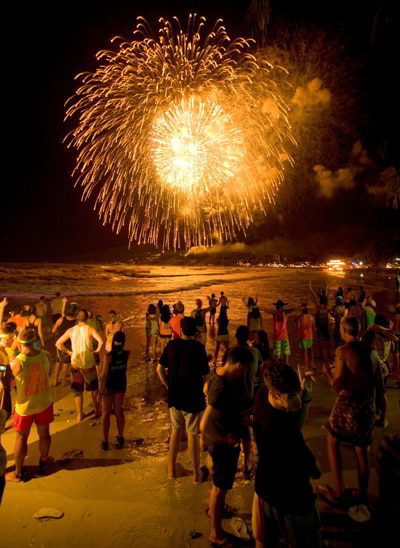 If you are in Thailand to party, make sure you visit during a full moon. Haad Rin beach on Koh Phangan Island, home to the original "Full Moon Party," is where you want to be.
Back in the 80s, tourists discovered that Haad Rin beach was the best location to watch the full moon, and began to celebrate the full moon rising every month. This quickly caught on and has become a monthly tradition celebrated by thousands of tourists from all over the world. Expect DJs, fireworks, jugglers, and fire-eaters, and get ready to dance the night away.
8. Ream Beach, Cambodia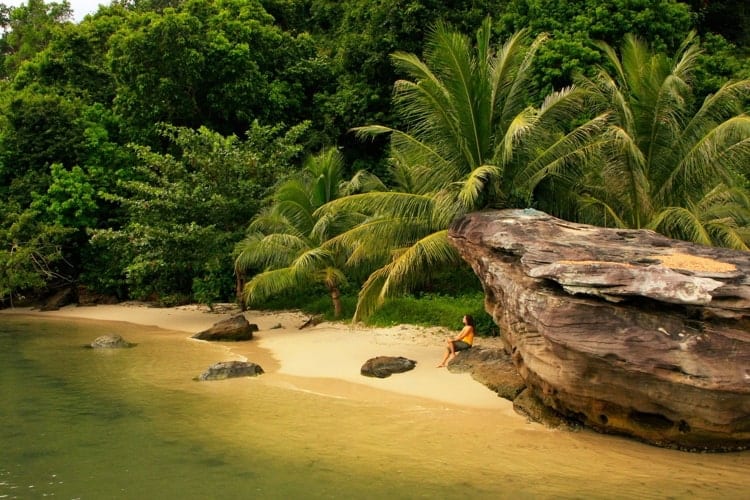 Ideal for escaping the hustle and bustle of Cambodia's cities, Ream Beach, located in the middle of Ream National Park, is a hidden gem. Located just 30 minutes from Sihanoukville City, Ream Beach is a tranquil contrast to the city's busy beaches.
The beach has some small family-run cafés and bars where you can top up on refreshments. Nearby is a mangrove swamp where you may spot some tropical birds. Spend the day relaxing in a hammock and admiring the views of the peaceful bay… pure bliss.
7. Saujana Beach, Port Dickson, Malaysia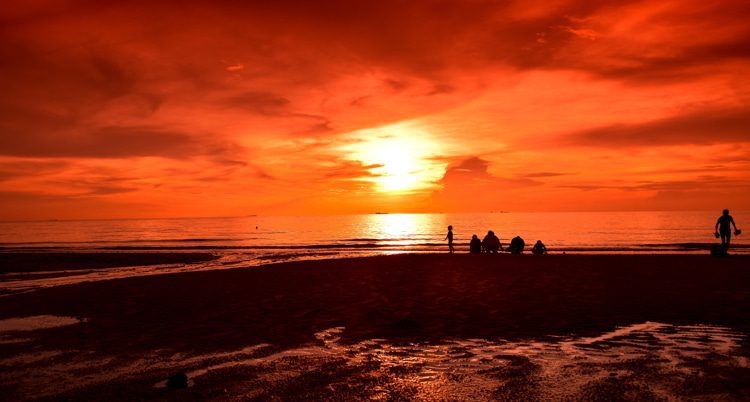 If you are in Malaysia on a family holiday, you won't find a better beach spot than Saujana Beach. This beach is popular with families as it has a gentle tide and a wide stretch of sand. Port Dickson is about an hour and a half drive from Kuala Lumpur.
Stay for a few days at the campsite on the beach. With showering facilities, playgrounds and even a restaurant with Western fusion cuisine available, you have everything you need to keep the kids occupied. Make sure to go for a barefoot stroll on the strand after dinner and enjoy its famous sunsets.
6. Benaulim Beach, Goa, India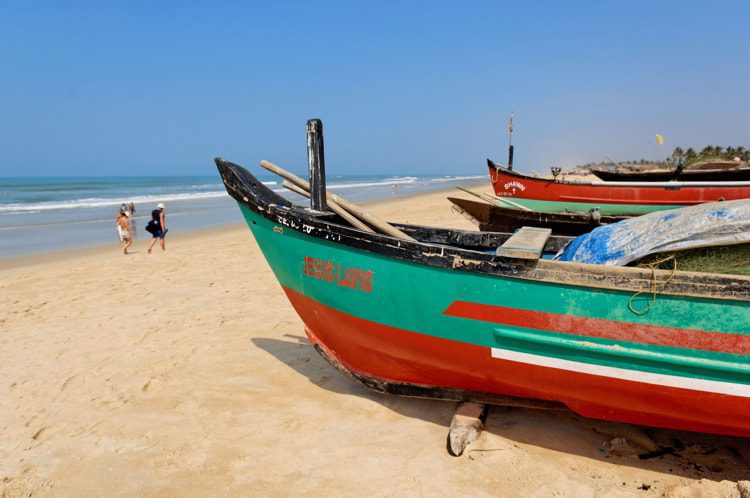 Stretching 100 miles along India's west coast, made up of white sand beaches and clear blue waters is Goa, a true paradise. Popular amongst locals and tourists, it can be hard to know where to aim for on this long stretch of tropical coastline.
Benaulim Beach, to the south of Goa, offers visitors serenity and clean, calm stretches of sand undisturbed by the huge crowds you will find at Goa's northern beaches. This is the ideal place to relax and feel rejuvenated after sightseeing around this stunning part of India. For the adventure seekers, Benaulim has water sports and dolphin-watching boat trips on offer.
5. Lambug Beach, Cebu, The Philippines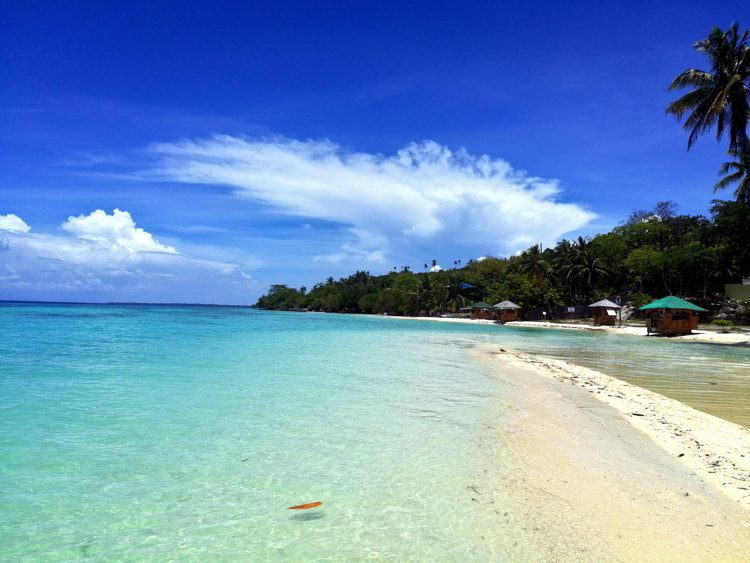 Cebu, in central Philippines, boasts hundreds of picturesque beaches; imagine endless white sand, multiple shades of blue, and palm trees. Lambug Beach is a secluded stretch of white powder sand on the southwestern coast of Cebu.
Whether you are here for a day to simply soak up some sun or want to stay a night in one of the beachside cottages, you are bound to fall in love. Lambug Beach is heaven on earth.
4. Ngurtafur Beach, Warbul Island, Indonesia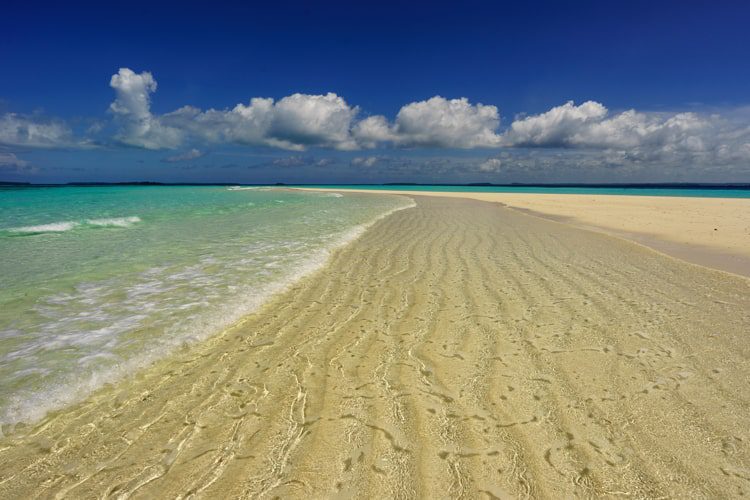 Ngurtafur Beach seems otherworldly. Walking on its soft white sand, it feels as though you are in the middle of the ocean, surrounded by shimmering turquoise. This strip of white sand is also known as "Snake Beach," as the beach appears to slither its way through the ocean.
You will be content here simply taking in the views, but if you fancy, this beach is a popular swimming and snorkeling spot. Discover another world underneath the water's surface, see tropical fish, coral reefs, and rare leatherback turtles in their natural habitat.
3. Palawan Beach, Sentosa Island, Singapore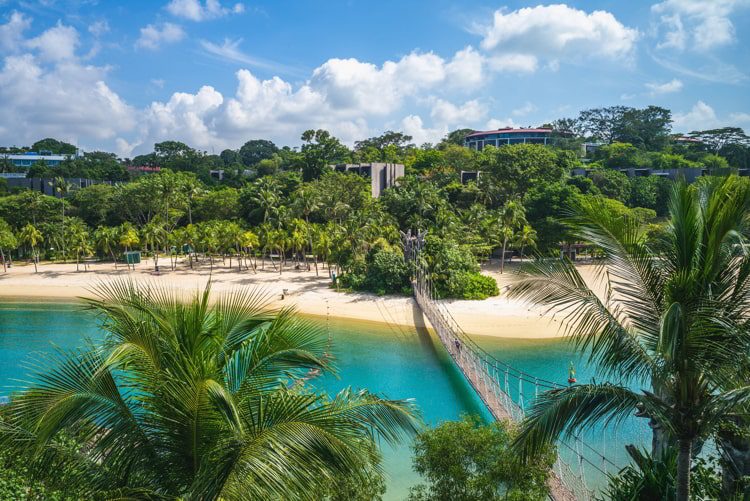 Accessible by road from Singapore, Palawan Beach is an action-packed beach resort nestled in the center of Sentosa Island. It is believed that Palawan is the "Southernmost Point Of Continental Asia," while also claiming the title of Singapore's best swimming area.
Venture across the beach's suspension bridge and be rewarded with 360-degree views of the bay's surroundings. Bring out your inner child on the "Hydrodash," Singapore's first floating aqua park. After a day of action and adventure, spend the evening at one of Palawan's many beach-side restaurants, dining on fresh seafood and embracing the seaside ambiance.
2. Hiriketiya Beach, Sri Lanka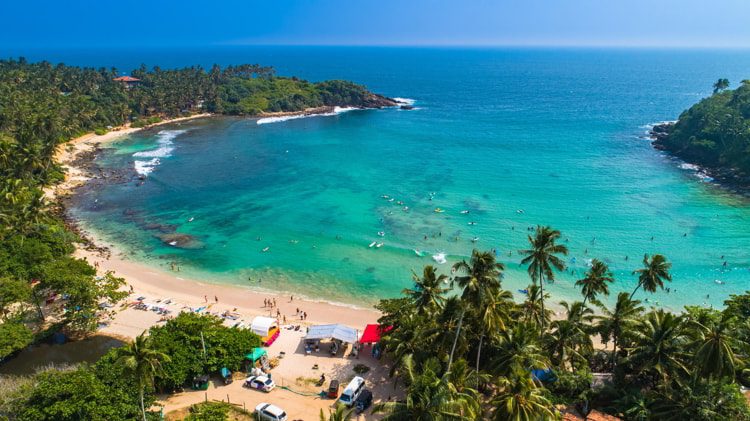 Off the beaten track in Sri Lanka, Hiriketiya Beach is beloved by anyone who stumbles across it for its chill surfer atmosphere. This stunning horseshoe bay is a reliable beach for surf, with smaller waves suitable for beginners and a left-hand point break for those more experienced.
To reach this surfers paradise, you will have to get a tuk-tuk or walk 20 minutes from neighboring town Dikwella. If surfing isn't your thing, this is still a gorgeous bay to spend a day or two. Offering the best of Sri Lankan cuisine and with live music performed every night, everyone loves Hiriketiya Beach.
1. Sairee Beach, Koh Tao, Thailand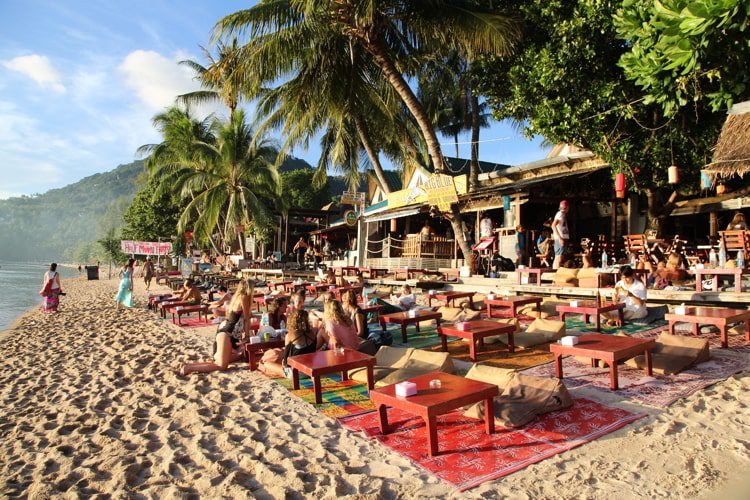 One of Thailand's best-known beaches, Sairee Beach is a popular party destination for tourists. Night markets, bars, and nightclubs stretch along its one-mile strip. After a day soaking up some sun, enjoy the sunset at one of the beach's lively bars, and get ready to party hard until the sun rises.
Despite Sairee Beach's party reputation, during the day, it is the ideal spot for families. With tree swings, beach volleyball, and snorkeling on the reef, Sairee Beach has something for everyone.