Many are moving to Medellín, Colombia, to retire, yes, but another expat demographic is seeking out this sunny, welcoming, and low-cost city in growing numbers…
I'm talking about "digital nomads."
What Is A Digital Nomad?
A digital nomad is an expat of any age who leverages technology to earn a living from anywhere, often traveling regularly and living a "nomadic" lifestyle.
Digital nomads are typically entrepreneurs or freelance contractors who can do most or all of their work online.
The lifestyle certainly has its perks.
Digital Nomads In Medellín
-Clayton Johnson
Clayton Johnson is a digital nomad who works remotely from Medellín for an SEO marketing company called The Hoth.
"The power of the internet is amazing," Clayton says, "because, thanks to the internet, you really can work from anywhere.
"For me, it's a beautiful thing," Clayton continues, "because it means you can experience so much more of life and have adventures that you wouldn't be able to have if you were required to go to an office every day to earn a living."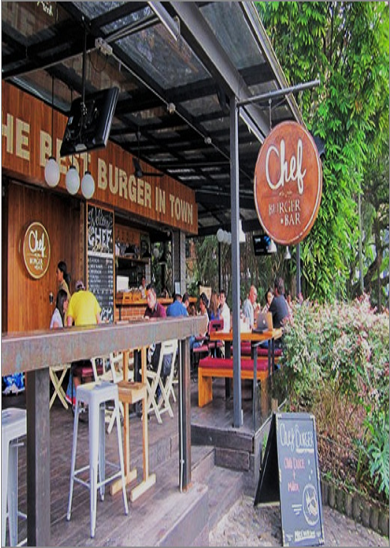 Word is getting out among digital nomads that Medellín is a good stop on the Latin American tour. The cost of living is low, the internet is reliable (very important), and the lifestyle is great.
-Connor Grooms
Connor Grooms is another digital nomad currently based in Medellín. Connor is the founder of BaseLang.com, which offers unlimited Spanish tutoring for US$149 a month.
"For me," Connor says, "a big perk of the digital nomad lifestyle is being able to live in a place like Medellín where so much of life can be automated. Living here, I can afford to pay someone to clean and someone else to cook for me, meaning my time really is my own.
"An entrepreneur like me in California," Connor continues, "could not afford to hire so much help. However, when so much help is available at such a low cost, it is so much easier to put your head down and focus."
Life As A Digital Nomad In Medellín
Like attracts like, and, as more digital nomads flock to Medellín, Facebook Groups, Meetup events, and other social activities are popping up to provide a community for the new arrivals.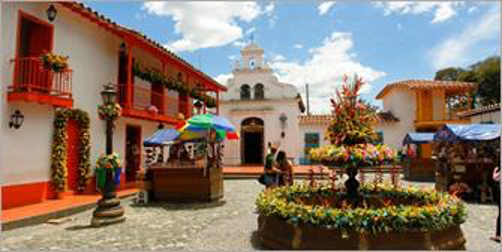 On any given day here in Medellín, you can see digital nomads working from their computers at popular coffee shops like Café Velvet or Pergamino Café in El Poblado.
Although the majority of them are males between the ages of 27 and 40, the population is expanding and diversifying. Shaun reports that a meeting he sponsored recently was attended by digital nomads of all ages, including couples.
"These folks," he says, "are dropping not only the 9 to 5 but everything. They're walking away from their former lives altogether. For them a place like Medellín is ideal. Costs are so affordable, and overheads are low, so anyone who wants to really can figure out how to earn a living through his laptop here.
"Speaking for myself," Shaun continues, "I can take on projects—for web design or web content, for example—that wouldn't pay enough to be worthwhile if I were in the United States or Europe. Here I don't have to earn nearly as much to live well."
Many Digital Nomads Don't Want To Leave Medellín
In its advertising, the Colombia government tourism agency uses the slogan:
"The only thing dangerous about Colombia is wanting to stay."
This is definitely true for digital nomads. Many come to Medellín thinking they will stay a few weeks or a few months and end up wanting to make the city a more permanent base. Luckily, Colombia offers a six-month tourist visa. This allows digital nomads to rotate in and out of the country, staying for up to six months at a time.
If a digital nomad decides to base himself (or herself) in one place full-time, has he outgrown the nickname?
That's the question Andrew Macia, founder of Red Door Studios, is asking himself.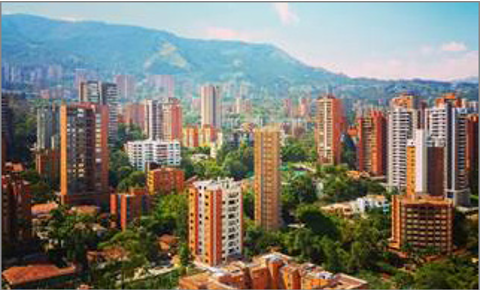 "Although I still like to travel a lot," Andrew explains, "I've decided I like Medellín enough to make it my home base. So I guess you can't consider me a real digital nomad any longer. I like to think of myself now as a Medellín entrepreneur who can pick up and travel pretty much at any time."
Although making the transition from a freelancer in Southern California to an entrepreneur in Medellín hasn't been entirely smooth, "for me it's been more than worth the challenges," Andrew says.
"Living this lifestyle in Medellín, I definitely feel more… I guess the word is 'free,'" Andrew continues. "Definitely I feel more in control than I did in So Cal.
"One of the biggest perks of living the way I'm living is how flexible my schedule is. I can drop what I'm doing and go play basketball whenever I want, for example.
"And I can take off for a weekend at the beach on a moment's notice. The round-trip flight is all of US$50."
Freedom to live where you want and to work when you want is the big promise of the digital nomad way of life. The digital nomad considering the world map in the context of that promise should put Medellín at the top of the list.
This city is legitimately one of the best places in the world to spend time.
In addition, it offers all the "office essentials" at a very affordable cost, including good coffee and high-speed internet.
However, as Clayton Johnson puts it, "The real benefit of living in Medellín isn't the low cost. That's great, of course, but the real advantage is the high standard of living—nice apartments, nice restaurants, nice everything.
"The people are great too!"
Lauren Brown
Full-Time Digital Nomad
This article was first published in 2019 and has been recently updated.