Panama and Costa Rica are two of the most popular destinations in the world. While Costa Rica is a long-established expat resort, Panama is rapidly catching up. Let's take a look at their strengths and weaknesses. Which offers the best choice for expats? As neighboring countries, they share a lot in common, but they have more differences than you might imagine.
Retirement
Panama's pensionado visa is an attractive option for expats. You can qualify for this retirement visa simply by proving you have a guaranteed income of at least US$1,000 per month, plus another US$250 for your spouse and each dependent. Panama, working hard to attract foreigners, offers a generous range of benefits with the pensionado visa. You're eligible for a one-off exemption on import duties for household goods up to the value of US$10,000. Retirees are also eligible for special discounts: 50% off entertainment, 25% off airline tickets, 25% off at restaurants, 10% off prescription medicines, and 25% off utility bills.
Like Panama, Costa Rica has a retirement visa requiring a guaranteed monthly income of at least US$1,000 per month. One of the major benefits that comes with the Costa Rican pensionado visa is you're allowed to import a new vehicle every 5 years with no import duties. While this may not sound particularly impressive, import duties in Costa Rica can cost up to 89% of the total value of a vehicle. A pensionado visa in Costa Rica only requires you to spend one day per year in the country, which makes it ideal for snowbirds. You can apply for permanent residency after holding the pensionado visa for three years.
Cost Of Living
The cost of living in Panama has increased in recent years but remains a bargain compared with the States. You can find plenty of local produce, which will save you money and help you to eat more healthily. Indeed, it's not uncommon for people moving to Panama to lose weight, providing they don't eat too much arroz con pollo.
Public transport is cheap: Tickets for Panama City's modern metro cost 35 cents per journey, while buses are 25 cents per journey. Traveling longer distances by bus is cheap and Panama has an extensive bus network. Taxis are inexpensive, although they've been known to charge tourists extra. Uber is recommended alternative.
Utility bills and gasoline prices are lower than in the States, although you'll need to budget for the air conditioning, which can be expensive to run. Find a more detailed breakdown on cost of living in Panama here.
Bear in mind, in Costa Rica imported goods are eye-wateringly expensive. The high import duties make everything that isn't local expensive. If you're looking to live on a budget in Costa Rica, you'll have to embrace Costa Rican living. Luckily, the fresh, local fruits and vegetables are cheap and Costa Rica produces a range of organic food and drink to feast on. Public transport and taxis are cheap, as is entertainment. Restaurants cover all price ranges and, while cheaper than the United States, you'll still pay high prices for fine dining.
Access
Panama is known as the "Hub of the Americas" due to its many international travel connections. Tocumen International Airport has flights across the world as well as daily flights to many cities Stateside. It's possible to drive across the border to Costa Rica, however, the border with Colombia is impassable by car.
Flights to Costa Rica are more limited than Panama, however you can find daily flights from there to both the United States and Europe. The two major airports are the Juan Santamaría International Airport and the Daniel Oduber Quirós International Airport.
Banking
Opening a bank account in Panama is straightforward, although it helps if you speak Spanish or have someone who can speak Spanish on your behalf. In general, you will need to provide different proofs of ID and proof of a job or income such as a pension. Banks are used to dealing with foreigners and, providing you have all the necessary documentation, you can get everything setup in one visit. FATCA regulations mean banking is more difficult for U.S. citizens than anyone else. If one bank refuses you just try another, you will get an account eventually. No banks stand out for having excellent customer service.
Foreigners can open a bank account in Costa Rica, too. All banks will require a passport and most will need a recommendation letter from your bank in the States as well as a recommendation letter from someone in Costa Rica. Again, banks are used to dealing with expats and will be able to assist you.
Health Care
Panama has some of the best and most modern hospitals in Central and South America. Not only are there hospitals affiliated with prestigious U.S. hospitals such as Johns Hopkins Medicine International, but many hospitals in Panama City are at the cutting edge of medical technology. Prices are far lower than you would pay in the States and most doctors speak English. In fact, many doctors went to school and trained in the Canada or the United States. One drawback to health care in Panama is the lack of options in rural areas. Panama City and David (close to the Costa Rica border) have the monopoly on modern hospitals. If you are someone who may need emergency treatment from time to time, this needs to be considered.
Costa Rica has universal health care available to all citizens and residents. However most expats opt for private health care, which is some of the best in the world and a real bargain by U.S. standards. Costa Rica also excels in private dental treatments. Dental tourism is a big-money industry, with people arriving specifically to take advantage of the cutting-edge procedures at discount prices. How much cheaper are medical and dental treatments in Costa Rica? Some U.S. companies provide first-class flights to Costa Rica for treatment with recovery in a five-star hotel. This still works out cheaper than having the treatment in the States. A private medical plan in Costa Rica costs between US$70 and US$150 per month.
Beaches
Panama has miles and miles of excellent beaches on both its Pacific and Caribbean coasts. The tropical waters are warm all year. On the Caribbean side the water is crystal clear and you can watch tropical fish swimming about your feet. Bocas del Toro and Guna Yala are famous locations but you can find plenty of other, less high-profile beaches.
The Pacific coast beaches are a mixture of golden yellow and striking black volcanic sand. The beach town of Coronado is where most of the Panama City residents go for their weekend and holiday vacations. It has many idyllic beaches but can get crowded, especially on major holidays. Further down the coast you can find miles of nearly empty beaches. Beaches on both coasts provide options for world-class surfing and scuba diving as well as a chance for swimming, windsurfing, and sailing.
Costa Rica has some of the most stunning beaches in the world. The beach lifestyle is a huge part of Costa Rica's appeal, and one of the reasons it has attracted so many tourists. Costa Rica has miles of white sand beaches and turquoise waters. Reliable surf breaks can be found along both coasts, as well as more sheltered bays for swimming and snorkeling, everything from high-class resorts to isolated coves where there'll be more dolphins than people to keep you company.
City Living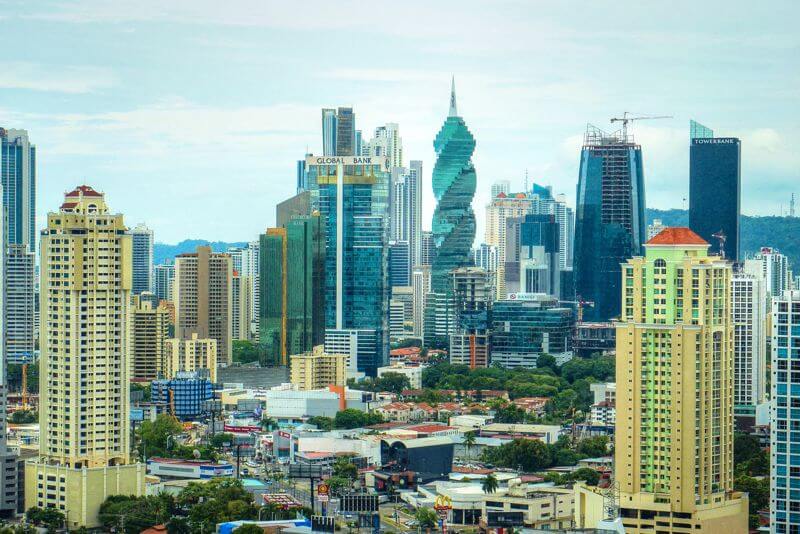 Panama City is a modern, cosmopolitan city that's growing at a terrific pace. Panama City gives you access to modern health care facilities, a range of restaurants, shopping malls, and a modern metro system to get around town. Close to the city borders you have the Gamboa Rainforest Resort, which feels like a world away from the busy capital. Panama City has real estate options for every budget and enough going on for you to never be bored.
In the west of Panama you have David. While not as big as Panama City, David has quality health care as well as plenty of local business that cater to the needs of the city's many expats. Temperatures are slightly cooler than Panama City, especially as you head into the nearby mountains.
Costa Rica doesn't have a big city to compare with Panama City, but it has a better selection of mountain towns to live in. The capital, San José, is at an elevation of 1,172 meters, perfect for those who prefer a cooler, springlike climate. The traffic in San José is legendary but in places like Avenida Central you can find things to do within walking distance. San José has museums, theaters, and fine dining and offers a style of living not available in Panama.
Cost Rica has a range of beach towns and small colonial towns that are better preserved than in Panama.
Expat Communities
Panama has expat communities dotted throughout the country. Panama City and nearby Coronado are popular, while you'll find expats situated in Las Tablas, David, and Boquete. Many foreigners have opened small businesses that often serve as informal meeting points for the expat community.
Costa Rica has been a popular expat destination for at least 50 years and has expat communities that are well established. It's not only American citizens who come to Costa Rica; the expat community here represents many different countries. The main expat locations are Arenal, the lake town by the Arenal Volcano; the Southern Zone, near to Panama, on the Pacific coast; and the Central Valley, where the capital city and nearby large town of Alajuela are found.
Safety
Panama is generally a safe place to live. Like everywhere, it has places that are best avoided, but the popular expat locations have low crime rates, and in day-to-day living you're unlikely to feel in any danger. Panama has a strong police presence and it's not unusual to see police checkpoints on the side of the road. In tourist areas, take the usual precautions to avoid pickpockets or muggers, but instances of this are rare.
Costa Rica is not as safe as Panama, but if you live in the expat areas you're unlikely to run into much crime. Public transport is safe and the big cities are well policed, although bag snatchings and other opportunistic crimes do occur. Costa Rican roads are not good for driving at night; hijackings are not unheard of along remote roads favored by hijackers.
Weather
Panama has a tropical climate and the weather is hot all year. On low-lying ground the temperature seldom falls below 73 degrees Fahrenheit. Panama is close to the equator, meaning the weather does not change much. Panama has two seasons. The dry season lasts from December to April and the rest of the year is the rainy season. The rainy season peaks in October and November, when you can expect heavy downpours every day. In the mountain regions, the temperature is cooler, and you can live comfortably without the need for air conditioning. Panama is not affected by extreme weather, and hurricanes are almost unheard of.
Costa Rica's is a subtropical climate, meaning year-round hot weather. The dry season lasts between December and April and the rest of the year is the rainy season. Mountain living is more predominant in Costa Rica, so people looking for a lifestyle in a cooler climate have more options here. The temperatures closer to sea level are warm to hot all year with average heights around 80 degrees.
Economy and Taxes
Panama is one of the world's most famous tax havens, beloved by big corporations and savvy investors alike. A major benefit for expats is foreign residents only pay tax on money earned in Panama. Your pension or Social Security is tax-free. The Panama Papers caused controversy and damaged Panama's reputation, but long term they may even be good for the country. Regulations are tightening up and Panama is making a renewed effort to get on top of money laundering and other schemes. Panama has a range of incentives aimed at attracting overseas investment including tax breaks for opening a tourism business and tax-free offerings for retirees.
Foreign earnings are tax-free in Costa Rica. However, the range of tax breaks and incentives is not as good as in Panama—you'll generally pay more in Costa Rica on a day-to-day basis. This is especially true if you're looking to open a business.
Starting A Business
Panama is one of the best places in the world to start a business. Income made outside of Panama is not taxed and income-tax rates are low. The banking industry is well regarded and the government is stable. English is more widely spoken in Panama than in a lot of Central and South America. Foreigners are restricted from opening a retail business, and a 10-year wait is imposed on foreigners before they can sell real estate or insurance.
Costa Rica is popular with digital nomads attracted by the beach lifestyle on offer—it's one of the world's most established eco-tourism destinations. Import/export businesses are difficult in Costa Rica due to the high import taxes. Costa Rica has a fair amount of bureaucracy and the country isn't the easiest place to do business. The relaxed mañana attitude can lead to applications and permits taking a long time to clear. It's worth remembering you won't technically be able to work in your business, as it would be taking a job way from a Costa Rican.
Infrastructure And Internet Speeds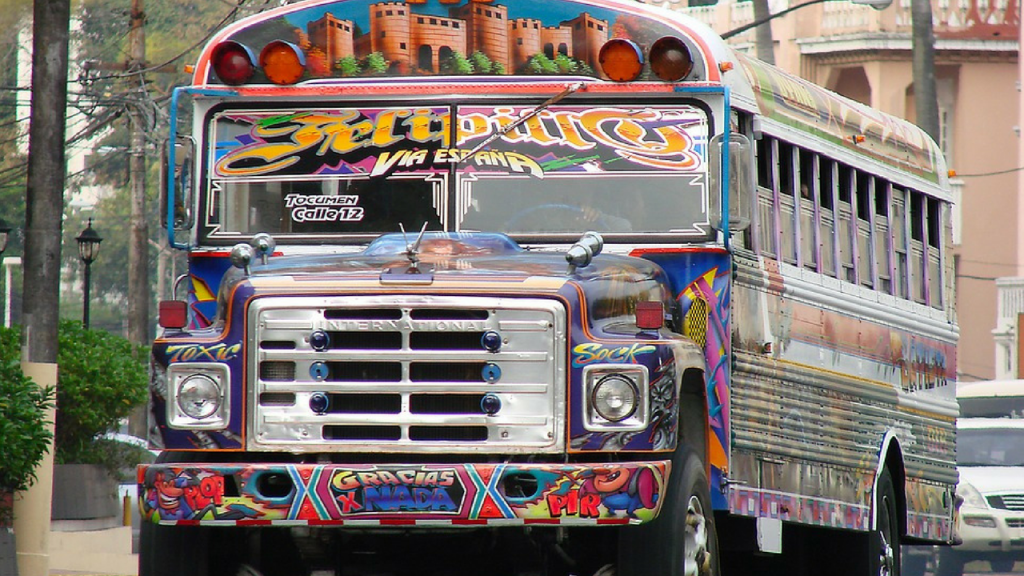 Panama is investing a huge amount into infrastructure. A visit to Panama City in 2018 will leave you battling against roadworks at almost every turn. Tocumen International Airport is being expanded, the city-wide metro network is being expanded, and new housing and apartments are going up across town. Panama City has low-cost high-speed internet available and both power and internet are reliable throughout the country.
The infrastructure in Costa Rica is in dire need of upgrading. Many of the roads are in dreadful condition. If you're looking to drive long distances or live in the countryside, an SUV is a must. Costa Rica has high-speed internet available in the big cities. In the countryside the internet is slow and unreliable and power outages are to be expected most weeks.
Education
Public schooling in Panama is poor, especially when you consider the country's resources. Public schools are free, and education is compulsory until 14 years of age. Panama benefits from a number of quality international schools situated in and around Panama City. While cheaper than private schools in the States, they're still expensive, and some schools require early enrolment.
Education in Costa Rica is some of the best in Central America. The public system has received investment from the government and it shows. As a country, Costa Rica has a progressive outlook and its education system reflects this. Children are taught the importance of looking after the environment as well as future-oriented skills like computer coding and programming. English is increasingly spoken among the younger generations thanks to the top-quality education they receive. International schools are located throughout the country. San José has the majority of these schools but they can also be found near most of the major expat destinations.
Choose What's Right For You
Both Panama and Costa Rica have their strengths and weaknesses. Which country is best for you will depend on your priorities. As with any move overseas, take time to sit down and figure out what's important to you first. An evening spent prioritizing the things you want from your new overseas home will pay dividends over time.
Oliver Lovett
Comments