My wife and I have traveled large swaths of the world. We began exploring Central America in 2006, guided by a long list of criteria inspired by Live And Invest Overseas.
We were searching for our ideal tropical home.
We've now spent four weeks or more each in Nicaragua, Costa Rica, Ecuador, Panama, the Bay Islands of Honduras, Belize, and the Dominican
Republic.
Our criteria were these:
We wanted a town that was walkable.
We wanted a cosmopolitan community where different cultures interact as peers.
We needed someplace affordable, where we could embrace a wholesome, comfortable lifestyle for a more affordable cost than we were facing in the United States.
We wanted a place where excellent, high quality food was readily available, both in restaurants and in the markets.
We wanted easy access to the United States.
We don't care for cities, but we wanted access to conveniences that make daily life easy.
Our new home should be at a sweet spot in its development, being comfortable yet relatively undiscovered (and therefore affordable).
For our taste, the Pacific Ocean, with its dramatic tides, is too rough for swimming.
We appreciate mountains for being cool and beautiful, but they aren't an ideal choice for people who like to walk (as we do).
We also don't want to be anywhere that is ever visited by a cruise ship. We've witnessed firsthand how cruise-goers on day tours can destroy an idyllic location.
It didn't take more than a couple of days for us to realize that Las Terrenas in the Dominican Republic checked all our boxes.
Here are our Top 10 Reasons for loving life in Las Terrenas, the town that we are now delighted to call home:
1. Beaches with mountains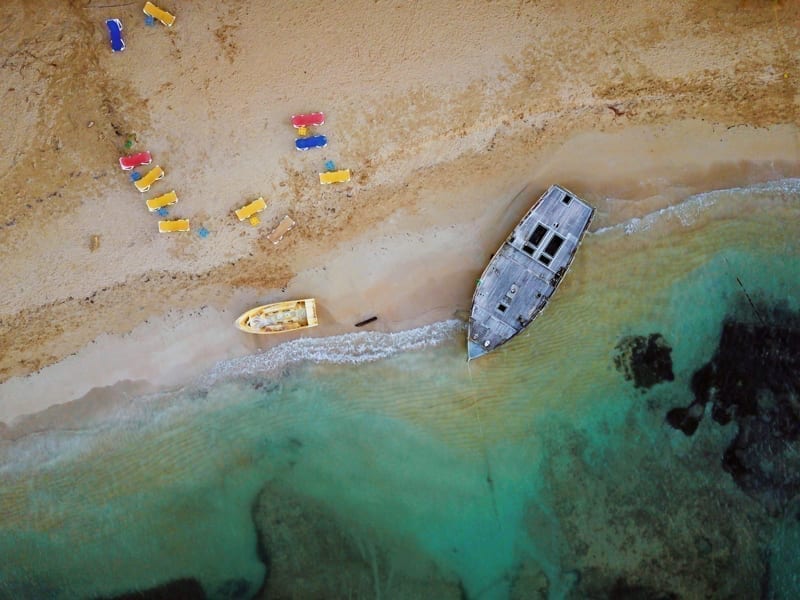 The beaches are beautiful, walkable, swimmable, shaded, and always picturesque… with a backdrop of mountains. The landscape and the views in every direction are wonderful.
2. Restaurants and cafés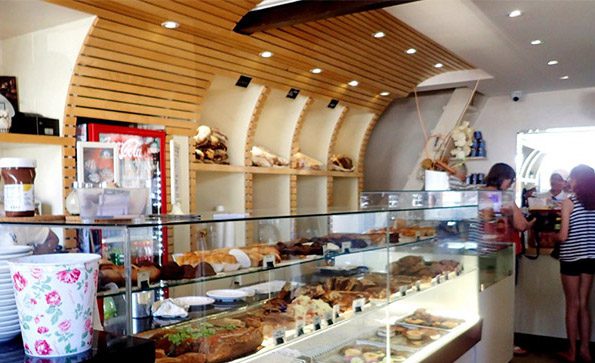 This is truly a "café community," as it has been described by Lonely Planet. The owner-operated cozy little French, Italian, Dominican, German, and North American restaurants offer some of the highest quality fare we've enjoyed anywhere.
Furthermore, the prices are incredibly affordable. It is difficult to spend more than US$30 per person for dinner in even the best restaurants.
3. Cosmopolitan community
Las Terrenas is a mix of a large number of highly educated, professional Dominicans along with a substantial expat community that is predominantly French with many Italians, Germans, British, and Canadians. There are relatively few people from the United States, though that is changing. This is a real town with real people who live, work, and raise their families here.
4. Full-service society
Las Terrenas has two excellent grocery stores—one French and one North American—that even deliver! The custom Italian kitchen shop, the French furniture and upholstery shop, and the Swiss bicycle shop all offer the highest quality merchandise and a level of service we've never experienced before. We ordered a mirror for our living room, and it was not only delivered on time but they also installed it for us. The French bakery will deliver baguettes and croissants to your door daily, if you wish.
Start Your New Life Today, Overseas
A world full of fun, adventure, and profit awaits! Sign up for our free daily e-letter, Overseas Opportunity Letter, and we'll send you a FREE report on the 10 Best Places To Retire In Style Overseas Today
5. Ease of access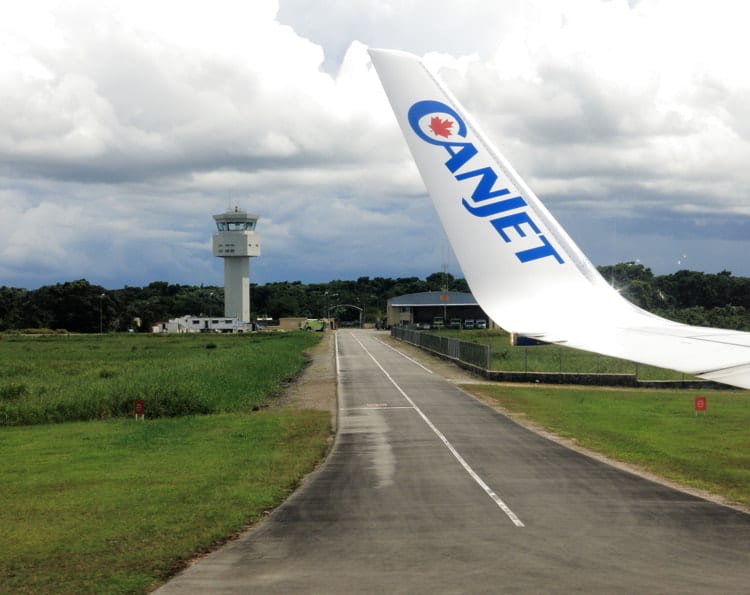 There is a new airport just 20 minutes down the road, but it currently offers direct flights to Europe and Canada only. Until it begins offering flights to the United States, we fly in and out of Santo Domingo.
An excellent two-lane controlled-access toll road runs from the international airport in Santo Domingo straight into Las Terrenas. It is a very easy, very predictable two-hour drive, door to door.
6. Trees
This is not a sandy beach desert. It is a heavily forested town with lots of large trees. The Samaná Peninsula boasts more coconut palms per square mile than anywhere else in the Caribbean.
7. Building construction
Homes here are solid, European-style construction. Everything is concrete, and all finishes tend to be high end, even in the older structures. The construction feels solid, it looks solid, and it gives the town an air of permanence that is rare in this part of the world.
8. Value
Going hand in hand with construction quality is how affordable Las Terrenas is. A typical price for high-end, solidly built condos and villas is about US$2,000 per square meter. That compares to US$3,000 or more in other Caribbean locations that are not nearly as nice and that don't offer such carefree living.
9. Sporting activities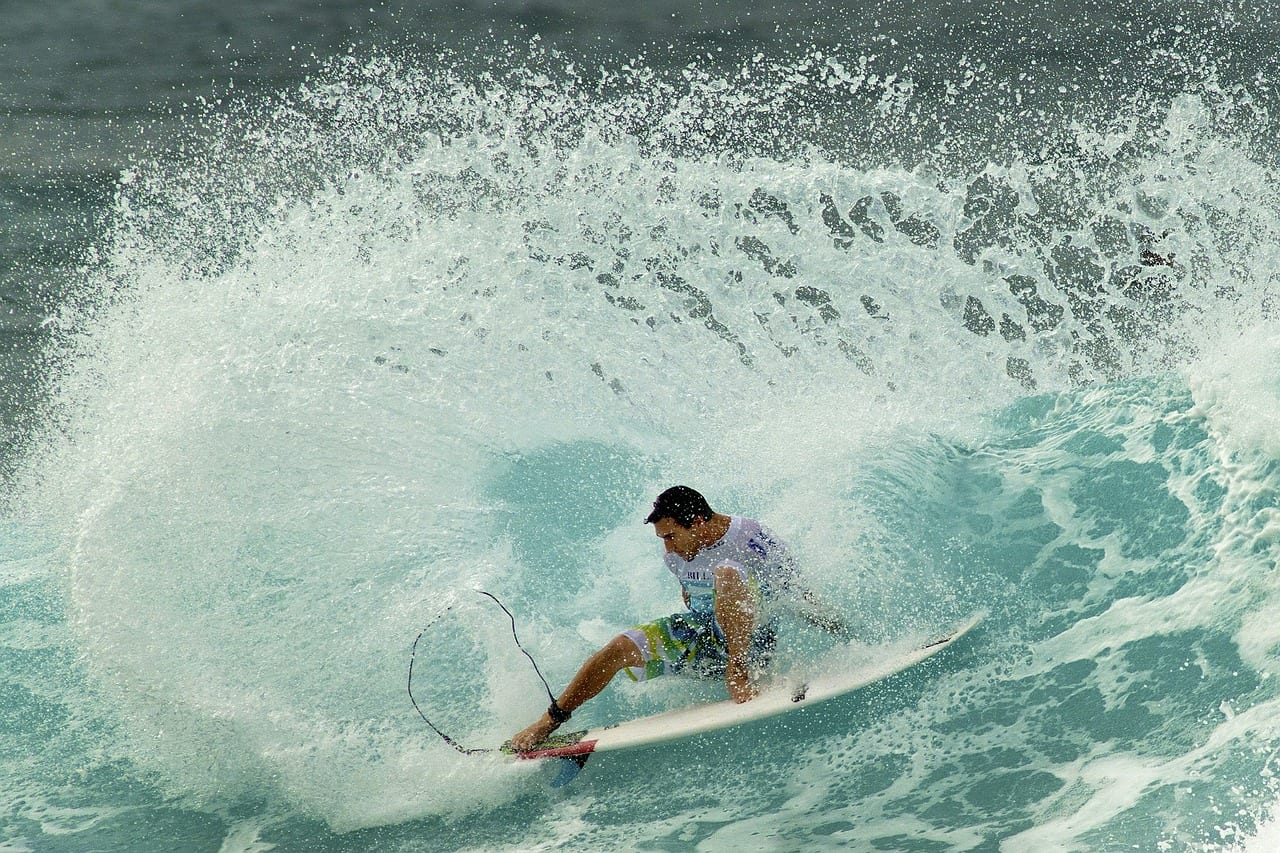 Las Terrenas offers the full palate of oceanfront sporting activities. Spread across its five very distinct and different beaches, there are world-class kiteboarding, surfing, diving, and deep-sea fishing options.
There are crystal clear, calm waters for swimming, snorkeling, paddle boarding, kayaking, and sailing small boats. Just inland from the beach are horseback riding, zip lining, jungle hiking, and waterfall excursions. There is a tennis club and a CrossFit gym.
Las Terrenas is also becoming well known as a salsa destination, attracting professional dancers from around the world.
About the only thing we don't have today is a golf course, but one is to be built soon.
There is a new international clinic in town staffed by Cuban-trained doctors. It is modern and offers excellent 24-hour primary care for emergencies. Though it is not a major hospital, as you find in Santo Domingo, it offers more comprehensive service and care than any we've found in other small-town expat destinations throughout Latin America.
Perhaps best of all, Las Terrenas offers safety and security. Las Terrenas is one of the most comfortable and non-threatening places we've visited. We walk along the beach well into the night without fear. Even petty crime, such as pick pocketing, is surprisingly rare here.
Bottom line, in this little beach town it's easy to make friends and to become known around town. This provides a social cohesion that is unusual in this day and age.
In short, in Las Terrenas, we have found our Shangri-la.
William Piatt
Full-time DR Expat