We dollar-holders have enjoyed increasing buying power abroad each year since 2013, with every year eclipsing the last. Procrastinators and foot-draggers have been rewarded as they've watched properties get cheaper each year in dollar terms.
But 2020 was different.
Of the major currencies that I track, the dollar has gained in only three countries. In the remaining six countries, the U.S. dollar has lost buying power. Those same procrastinators and foot-draggers are getting a wake-up call as prices climb in dollar terms.
Here are the three currency market champions I'm tracking.
In all three of these countries, U.S. dollar-holders enjoy even more buying power right now than we had last year.
#3 Colombia:

Fantastic Lifestyle With A Low Cost Of Living And Properties
Currency: Colombian peso (COP)
Exchange Rate: 3,553 pesos per US$1
Currency exchange controls: Yes
Increase in buying power: 7% for 2020, with a total increase of 51% since 2015.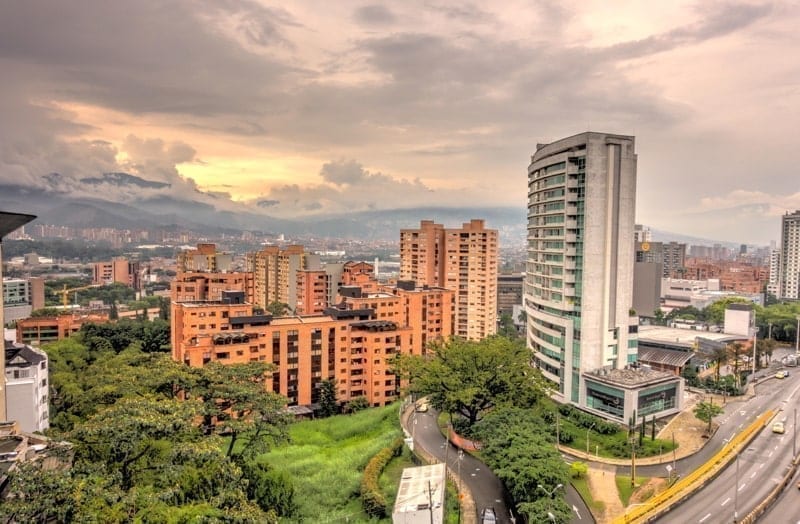 Medellín, Colombia, offers the best city living I've found in the Americas, with weather that hits a perfect 78 degrees all year long. Its El Poblado neighborhood is safe, clean, and attractive, with shady streets, upscale shopping, and more restaurants and cafés than you could experience in a lifetime. The city also offers a rich cultural scene, from open-air festivals to orchestra and theater. And it's all just three hours from Miami.
Colombia still suffers somewhat from the negative stereotypes left over from the days of Pablo Escobar and the Medellín Cartel… days that ended more than a quarter-century ago. This stereotype is mostly gone, yet the remaining bit of ignorance—aided by the "Narcos" series on Netflix—has resulted in some of the most undervalued markets you'll find anywhere.
You can gain in two ways in Colombia: You can continue to benefit from the disappearing stereotype, as Colombia becomes more and more mainstream… prices have been rising rapidly as people forget the old stories.
Plus, you could profit from the currency's rebound when the dollar enters its next downward cycle.
Colombia's Downsides:
Colombia has currency controls, so you won't have dollar bank accounts or be able to spend dollars in Colombia. But I've purchased two properties in Medellín, and found the movement of money and required declarations to be easy once you learn the process… I do the declarations myself in a few minutes, but there are plenty of lawyers who will be happy to do them for you, for a fee (some go so far as to charge you a percentage of the transfer).
Also, being a large city surrounded by mountains, Medellín suffers from air pollution, which varies depending on the weather and where you are in the valley. It's worse at the valley floor and at the south end, in my experience.
These drawbacks aside, I believe that Medellín, Colombia, is the best value in Latin America for a sophisticated, elegant lifestyle… especially at today's exchange rate.
And remember that Medellín is only one option in a beautiful and diverse country.
#2 Mexico:

The First Choice For Americans And Canadians, With A Dramatically Undervalued Currency
Currency: Mexican Peso (MXN)
Exchange Rate: 20.24 pesos per US$1
Currency exchange controls: No
Increase in buying power: 7% for 2020, with a total increase of 40% since 2015.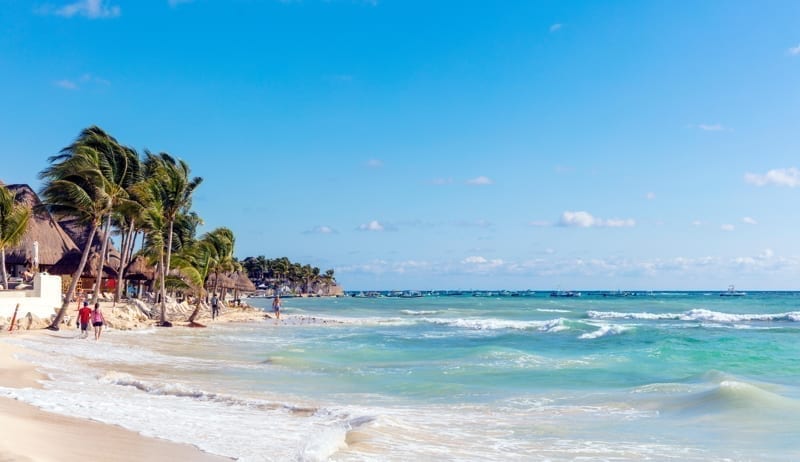 Mexico has been a treasure-trove for those spending dollars, and, after a one-year hiatus, our advantage continued in 2020.
And Mexico is still (easily) the #1 overseas destination for Americans, with around two million American expats… me included. Properties trade in U.S. dollars or Mexican pesos… and the latter is where your increased buying power will be.
Mexico offers well-developed coastlines that include the Pacific, the Gulf Coast, the Sea of Cortez, and the Caribbean. The options for coastal living are limitless, despite the widely held misconception that foreigners can't buy coastal property here.
Mexico also offers a wealth of well-preserved Spanish colonial cities. Climates vary from cool highland and mountain environments to the warm beaches on both sides of the country.
On the practical side, there's more English spoken in Mexico than any non-English-speaking country I've been to.
Best of all, Mexico is close. You can fly inexpensively, or even drive here. If you're traveling back and forth, its proximity can save you a lot of money and hassle.
Finally, they're a culturally-familiar neighbor. Having lived in South America since 2001, I'd forgotten Mexico's familiarity, which shows up in many small ways… such as their amazing food or familiar stores like Sam's Club, Auto Zone, Walmart, Home Depot, and Office Max.
The peso is undervalued when compared to the dollar, according to The Economist (January 12, 2021 edition). They estimate that the peso is undervalued by more than 52%… and over the long term, The Economist's undervalued currencies have risen against the dollar.
So if you're considering Mexico, now is a good time to buy. If you're already here, you may want to continue to stockpile pesos.
Mexico's Downsides:
In some locations, Mexico can be overwhelmed by Americans and Canadians… a presence that can obscure Mexico's rich culture. To get away from the crowds, try the less-popular cities in the interior, like Durango. Also, property on the coast must be held in a property trust (controlled by you).
Mexico is my choice for the most hassle-free country in which to retire or own a second home abroad… and peso-priced properties are still a great bargain, and the cost of living is amazingly low.
#1 Brazil:

This Year's Currency Champion
Currency: Brazilian real (BRL)
Exchange Rate: R$5.42 per US$1
Currency exchange controls: Yes
Increase in buying power: 32% for 2020, with a total increase of 101% since 2015.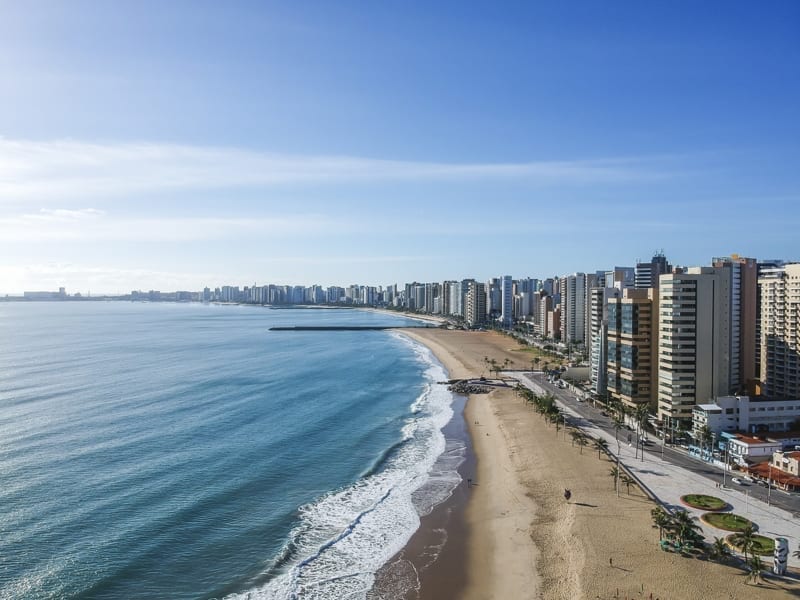 Brazil is the overall champ for currency discounts, where buying power is up 32% this year, and has doubled since 2015.
This country is exciting, romantic, and diverse. I like to think of it as being "one step beyond Latin America," as its culture and language are just a bit more unfamiliar and exotic to North Americans.
Brazil's thousands of miles of beautiful beaches extend through a wide range of climates, from tropical to temperate, seasonal environments. And Brazil is also culturally diverse, from its German regions and wine country in the south, to its Portuguese, French, African, and Dutch influence in the north.
And in my experience as a Brazilian homeowner, the Brazilian people turned out to be just as warm, friendly, and fun-loving as the stereotypes would have you believe.
I purchased a beachfront home in Brazil years ago, and kept it for about one year. This time, the currency worked in my favor. While the market price of the home (in Brazilian reals) went up by 28%, the exchange rate fluctuation, caused by a weakening dollar, added another 39%.
Today, the dollar stands at a historic high in Brazil, making it a great time to buy.
Portuguese is spoken in Brazil, and if you think you're going to get by on the street using Spanish, then get ready to be disappointed.
But don't let the Portuguese scare you. If you're learning from scratch, I think it's no more difficult to learn than Spanish was, and it's certainly easier than French. If you already speak Spanish, you'll find that learning Portuguese is easy.
Brazil's Downsides:
Most notable are its currency controls, and the inability to use dollars or hold dollar-denominated accounts within Brazil. Transferring money is not a difficult process, and my realtor handled the declarations easily for me. Also, flight service to the United States is good in the south, but can be spotty in the Northeast, often having to connect in the south. Before committing to an area, check the availability of convenient flights.
It's an exciting time to invest in Brazil. Their economy has faltered in recent years, so (like Colombia) you stand to gain twofold… from the recovery of the economy as well as the eventual rebound of the currency. When the recovery comes, the economy should help to raise prices in reals… while the recovering real should further raise the value of your investment in dollar terms.
Lee Harrison
Senior Correspondent,Overseas Property Alert