The beach town of Las Terrenas on the Dominican Republic's Samaná Peninsula stands out from other expat hangouts in the region.
First, its community is a blend of many cultures—not simply North and Latin Americans.
Second, the large number of expats is tempered by the fact that many of them are married to Dominicans.
This blend of French, Italian, German, British, and Dominican cultures has created an environment unlike any we've found in a decade of travel throughout the region.
And it's more than just an expat hangout. Las Terrenas has a vibrant economy with expat- and local-owned businesses offering an incredibly wide variety of products and services in this small community of just 40,000.
We have an Italian kitchen shop, a Swiss bike shop, a French electronics store, a German computer store, a French bakery, as well as first-rate French, Italian, and Dominican building contractors. The level of customer service is unlike any we've ever experienced in the United States. All this quality and service, and you're still paying less than US$2,000 per square meter for a beachfront property.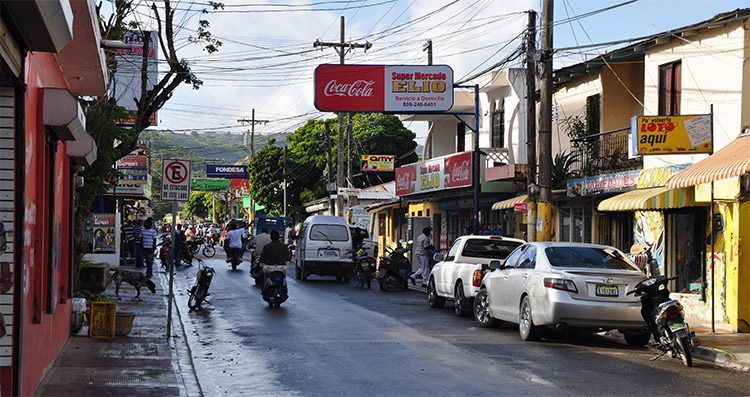 Las Terrenas also boasts what is probably the highest concentration of high-end restaurant options anywhere this side of Paris. No one seems to know exactly how many restaurants we have, though there are certainly many hundred. At a high-end French or Italian restaurant, a fabulous three-course meal in a white-tablecloth setting will cost no more than US$25 per person—tax and tip included. In many restaurants, you can also find a fantastic three-course meal for less than US$10. And, if you're happy to feast on mouthwatering grilled chicken or fish from a Dominican restaurant, US$5 would cover you.
What we particularly enjoy is that virtually all of these establishments are owner-operated. Each one relies exclusively on local produce and the imagination and creativity of the owner/chef. Though the basic ingredients are the same (fresh tuna, snapper, crab, shrimp, beef, vegetables, fruit, etc.), each restaurant's offerings are truly unique to their establishment. If you have a question or a comment, you talk directly to the owner. You won't see any food-industry delivery trucks bringing essentially the same fare to each one.
Likewise, the pub scene is diverse and economical. A wide range of Dominican-, Canadian-, and American-run bars offer daily two-for-one happy hours, beginning around 5 p.m. and running well into the night. Even a full-priced mojito, margarita, or piña colada shouldn't set you back more than US$5 on the high end. Las Terrenas has also developed a reputation as a top-tier dance destination drawing professional and semi-professional dancers of merengue and salsa.
These cultural riches have their problems, though. Probably the most frustrating part of living in Las Terrenas for us has been the constant reminder of how many restaurants we've either not yet visited or haven't been able to return to as we continue to taste the fare of the next great place. Life it tough…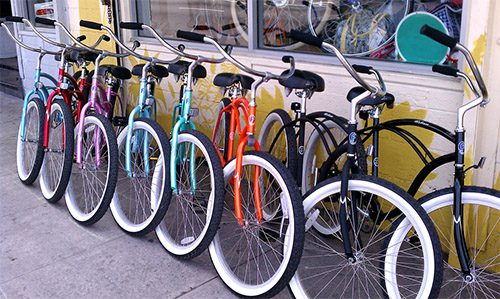 Beyond the restaurant and bar scenes, you'll find many other manifestations of a cosmopolitan life in our little town. Weekly cycling outings for both men and women consistently include, at a minimum, Dominican, French, Swiss, Canadian, and Italian participants—and the local tennis club and sailing club both have similarly diverse memberships. Two pétanque courts host matches almost daily. While shopping in either of our two outstanding grocery stores, it's not unusual to overhear conversations in several languages on a single visit.
New arrivals in town often comment on the excellent karma here and how comfortable the lifestyle actually is. It's truly the Caribbean without compromises… and it explains why so many of us who just visit Las Terrenas end up deciding to stay.
Bill Piatt