I'm a big fan of the tiny home.
Many times, I find myself dreaming of less clutter…better economy… a simpler life…
Though it's a growing trend, most of us would probably find it a challenge to live full time in a tiny home. But it could be the perfect solution for a second home or vacation escape overseas.
Choosing the right location and design, you could have a place that's bigger than a hotel room… a lot more private… and, even get you right on the water.
That's exactly what we're seeing in a just-released development in Belize…
This new vacation village is on Ambergris Caye—the country's favorite spot with expats and tourists. Only this isn't like anything else you'll find on Ambergris. It's for those who want to get away from the tourist scene and enjoy a quieter experience.
This could be your own private escape whenever you want to get away… but it's also ideal for an investment. Your tiny home (actually, a water bungalow) here can earn US$150 to US$200 a night, depending on the season…
Why Invest In Belize?
More about the property in a minute. But first, let's look at Belize's top attractions for North Americans—the things that continue to draw visitors and expats to this understated country, populated by some 383,000 people…
English is the official language of Belize, so there's no need to learn a new language or to have legal documents translated…
It's close to the States—less than two hours from Miami (Air Canada operates direct flights from Toronto—flight time is 4.5 hours)…
The currency is pegged to the U.S. dollar (2 BZD:1 USD), so investors don't have the currency risk that's inherent to many overseas investments or relocations…
Property taxes are low, so the total overhead of owning in Belize is attractive…
It's naturally beautiful, with year-round warm weather, warm waters, white sand, and friendly people…
What about Ambergris Caye?
Ambergris Caye—where this new development is located—is a narrow, 26-mile-long island just off the coast of mainland Belize. The Belize Barrier Reef is the second-largest coral reef in the world, and Ambergris is where most divers and beachgoers coming to Belize choose to hang out.
The main population center on Ambergris Caye is San Pedro—a typical, quirky Caribbean town that's loaded with character… as well as a wide array of dining options and conveniences. It also has its own airport. From here it's a 15-minute plane ride to the mainland. You can also travel by ferry which takes just over an hour.
The climate on Ambergris Caye is warm and tropical all year with average temperatures ranging from 75 degrees in January to 81 degrees in July.
For the investor, Ambergris brings a lot to the table—a mature tourism market in a country that's world-renowned for its diverse tourism potential… from exploring Mayan ruins to white-water kayaking to watching a giant manta work the barrier reef.
Welcome To TES Village: Your Smart Vacation Home
These new water bungalows are part of TES Village, located on the quiet west side of Ambergris Caye… yet just a five-minute water-taxi hop from San Pedro.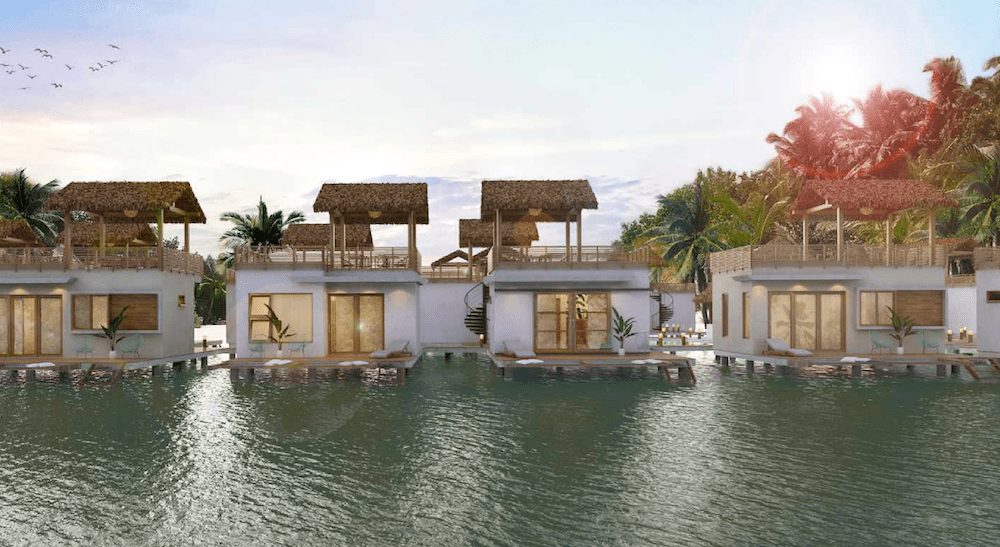 What sets these bungalows apart is all in the name (TES). They are…
Tiny, blending in well with the surrounding environment—choose from three models, ranging in size from 305 to 485 square feet (28 to 45 square meters)…
Eco-friendly—the solar hybrid power system means greener living…
Smart—you can control functions of your home from anywhere in the world through an app on your phone. Turn on the lights or unlock the door for your approaching guests…
This is a part of the world where you want to maximize on your time out of doors. Each private bungalow has its own rooftop deck with a palapa for shade. Double doors from your living area also open on to a deck at water level. From there you can step off your ladder for a snorkel or swim…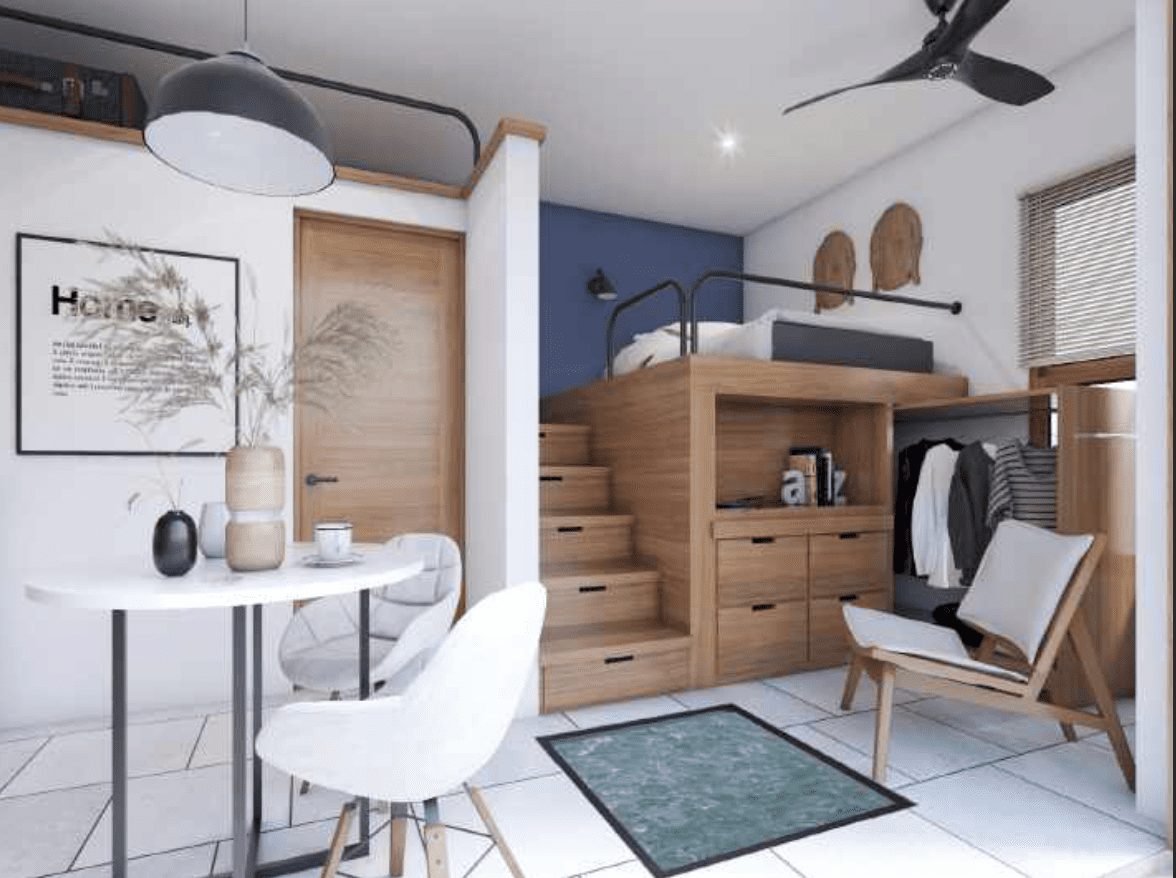 Inside, your unit also has a section of glass floor, so you can keep an eye on the world swimming by beneath your feet.
Earn As Much As US$21,000 A Year
Again, three different models are available. Prices start from US$149,000… and you can fully furnish your unit from US$7,500 with the developer's furniture package.
The company developing TES Village is one that we've been working with for over a decade. It has a number of developments already up and running successfully on Ambergris and knows exactly what tourists coming here expect… and how to deliver.
Should you decide to rent out your unit, your projected net yield would fall between 9% and 12%, depending on whether you use the rental management service. That's somewhere between US$15,400 and US$21,000 passive income in your pocket.
Bank financing is available for up to 50% of the purchase price. And, the developer is offering a further 30%… bringing your total loan-to-value to 80%.
For full information on the models available and a step-by-step breakdown of everything you need to know from reserving your unit to rocking up to Ambergris for a weekend of R&R,get in touch here now.
Lynn Mulvihill
Editor,Overseas Property Alert