I'm often asked where others should live in Belize… the answer is simple:
You should live wherever calls you the most in Belize… where your idyllic lifestyle exists… where your sort of people are.
Usually the choice is between the major two: beach or jungle… surf or turf.
Beach
When most people close their eyes and imagine their dream lifestyle, they picture a Caribbean beach and gently lapping waters soothing all the world's ailments. Even those who like an active, adventurous life seem to conjure up a specific mental image of island idleness.
Belize is a great destination for Caribbean luxury without the drawbacks of other parts of the Caribbean—overpricing, crime, and lack of connections back to the real world… you can get the bus to Belize.
Close your eyes, picture the salty smell of the sea spray, frigate birds riding the breezes effortlessly, palm trees and relaxation. Turquoise waters, fishermen diving for lobster, solitude if you want it, camaraderie if you don't. It's all here for you.
Sea Play
As a coastal nation, Belize isn't lacking for fun at the sea… You could try scuba diving and snorkel the days away in the biggest coral reef in the Caribbean. Or maybe you prefer being wild, harpooning big catch… get a giant snapper for your lunch, have some rum and cokes, and head back out if you want to exert yourself catching some tuna for dinner or to bring to a friend's potluck.
Or sail… live on your boat—you wouldn't be the first.Many people choose Belize as the place to bring their boat to live on. Dock space can be bought or rented for a fraction of the price mooring would cost you elsewhere in the Caribbean or back home.
Beach Play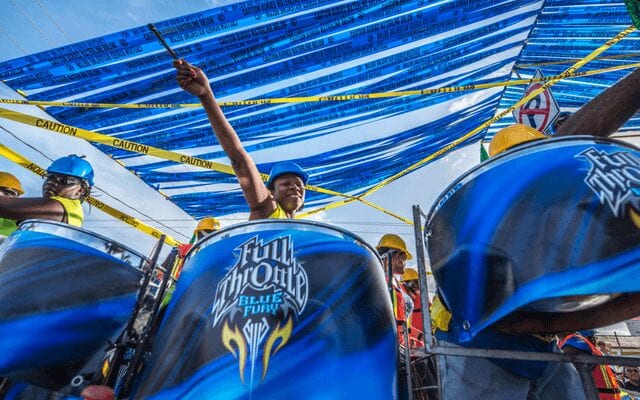 Who says you have to do something? Spend the mornings worshipping the sun… or frequenting the spas that have bloomed on these little oases… or detoxing after last night's party…
With scores of fun spots ranging from the sublime to the raucous, there's fun or a little trouble to be found in most spots on the beach; it just depends on what you are looking for. Do you fancy a piña colada? Or do you want to find out what this "panti rippa" locals and longtime expats are always going on about? There is always time for fun at the beach.
Oceanfront Living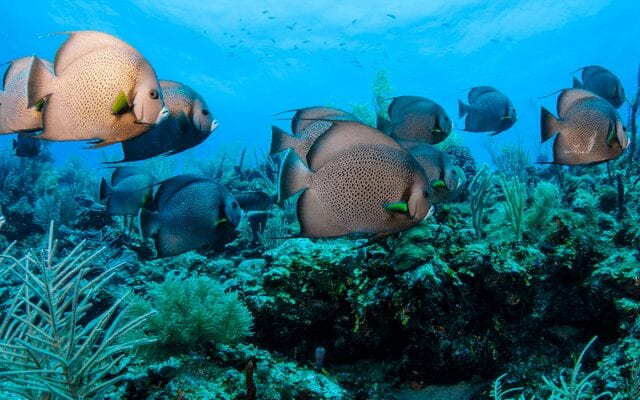 While cheaper than many other Caribbean destinations to visit or live in, living on the islands costs more than on Belize's mainland…
Caribbean oceanfront real estate always costs a pretty penny and rents are higher in Ambergris and Placencia, but there's also a better selection of high-end accommodation to choose from. There are other options available for those who don't like the crowds or prices there… buying outside of developments or back from the waterfront offer ways of getting much better deals on the islands.
The cost of imported goods oftentimes is higher than in the States, but local products are reasonable. The selection available on Ambergris Caye or Placencia is exceptional compared to the mainland. There is more money on the islands, and the vendors know what markets are available here for exotic luxuries not available everywhere on the mainland.
The question arises… where to live?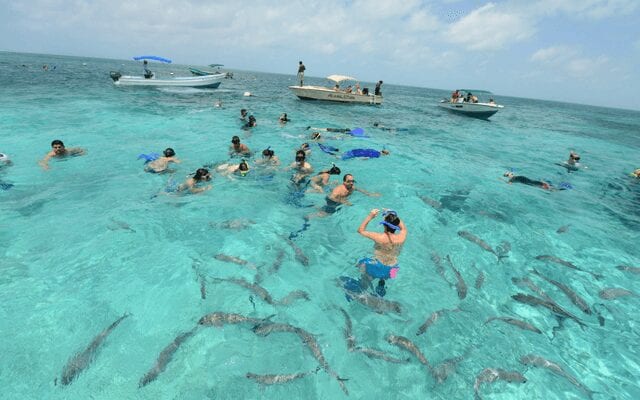 Ambergris Cayeis the most common destination for Caribbean flavor in Belize and is expanding rapidly. Initial groundwork has started on Belize's second international airport on the island, plus Ambergris is slated for continued major development in the future. Prices don't suffer here during recessions. Here is where you'll find the most services available out of all the beach destinations of Belize.
Placenciais a golden sandspit in the southern reaches of Belize that's attracting big-money residents to its quiet little fishing village. With some of the best beaches in Belize in the area, this is a must-see for those considering an island escape that you can drive to.
Caulkeris a small island a stone's throw wide in places that has retained more of the traditional island flavor than Ambergris. Development is slower here and seems to attract a more laid-back type of tourist and resident.
Private islandsare an option in Belize and, sometimes, can be had for a lot less than you might think. Building on deserted islands can pose some challenges but many aren't deterred; qualified contractors are available to assist.
That said, in Belize the beach needn't come with a hefty cost. There are ways of getting the Caribbean lifestyle on the mainland without the Caribbean price tag.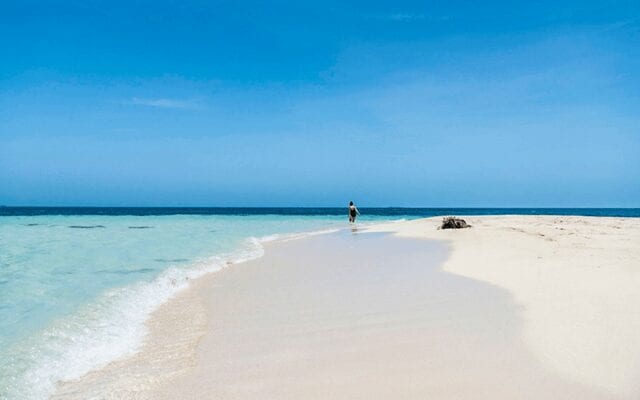 Corozalin the north, a reasonably sized town by Belize standards, offers access to the Caribbean Sea and to Chetumal, Mexico… a convenient location even if farther from the reef than if you were living on the islands. Corozal can be good for anyone who might get a little claustrophobic surrounded by sea on all sides
Hopkins Villageis a little fishing village south of Dangriga that has started to spread it wings… this is one to watch.
Jungle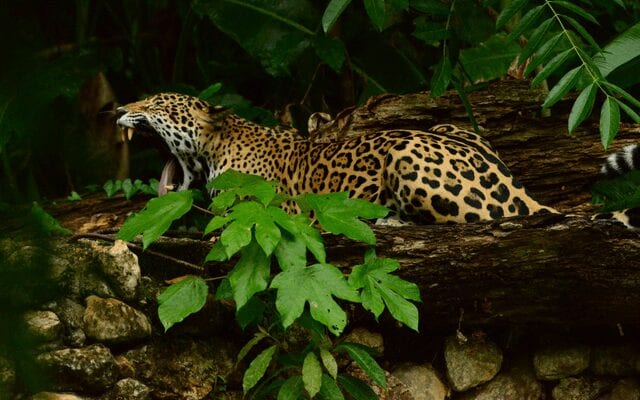 One of the biggest attractions Belize has is the abundance of life that occupies her. A low population level and huge national parks have left much of nature untouched.
For botanists, Belize is a mecca… Caribbean pine forests, jungles, and tropical rain forests have biodiversity like nowhere else left in the region.With jaguar preserves, howler monkey sanctuaries, tapir parks, and nearly 50% of Belize being protected areas, you can't find more nature packed into a small space anywhere.
Not only that but, even though Belize is a small country, the low population level allows for solitude for those who seek it. Land, houses, rent, and groceries are cheaper inland than on the islands. If you adopt some of the habits of your neighbours the cost of living can feel like a steal…
Land Games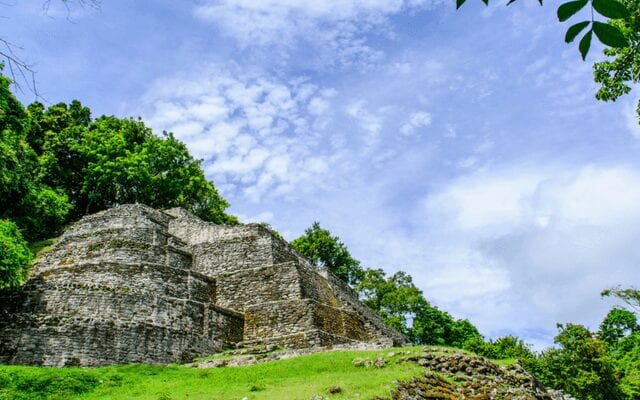 Plenty of rum, coke, and beer are available to share with like-minded expats who want a little more adventure in their lives…
For example, do you want to spend your life wandering through the jungle trails and river walks of Belize on horseback? You'll find great pastures to experience inland with your horses.
You could always search for breathtaking beauty and seclusion… The splendid scenery of the Hummingbird Highway is awe-inspiring. It's a must-see drive down south.
Or you could dip your toe in a little into self-sufficiency… maybe do a little gardening… or go whole hog and live like the Mennonites still do today, completely free.
Mainland Belize has the climate, soil, and rainfall for a wholly self-sufficient lifestyle. You can do this through food forestry, rainwater harvesting, aquaponics, ranching, or tropical gardening… all fulfilling hobbies that lead to self-reliance, independence, health, and financial savings.
Riverfront And Farms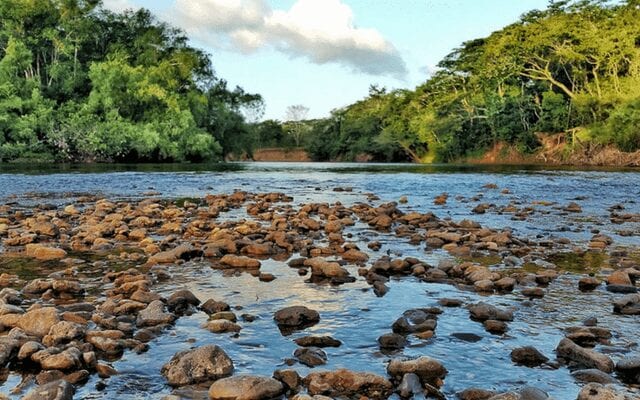 Reasonably priced land, creeks, rivers, and a traditional lifestyle are all here at your fingertips. If you can't bear the thought of not living on the water, there are hundreds of miles of rivers, lakes, and creeks that can give you waterfront living with all the benefits of mainland living
Cleared land costs as little as US$1,000 per acre in more remote areas, however, both house lots and farmland can still be found for reasonable prices. Or you could rent, as inland you can still find basic accommodation for US$200 per month or something nicer for twice that with a little research.
And there is one important upside to mainland living… it's hurricane-proof.
While Belize is an incredibly blessed Caribbean nation (only 5% of the hurricanes originating in the West Caribbean make landfall here), fact is, living inland can further isolate you from the few tropical storms in the region. Hurricanes die out quickly when they make landfall… making Cayo the safest place in Belize.
And there are a couple of places where an expat can live nicely in mainland Belize…
San Ignaciois the fastest growing expat destination and town in Belize. It attracts a different kind of expat from the "beach bunnies" of Ambergris.
Punta Gordais little town down south that has it all… Located on the blue waters of the Caribbean with rain forests in the mountains behind, you can have your steak and lobster… Prices are low here and nature and solitude abound.
No matter what you're looking for (so long as it isn't a giant, plastic, Cancún-style destination), you can find it right here in Belize…
All you have to do is take your first step on this grand adventure.
Con Murphy