There are many reasons a single person would want to live and retire abroad. The opportunity to travel, and see the beauty of the world is an unparalleled adventure that calls out to most of us. For some, the appeal of being able to do more with their income is a good incentive to step out into the unknown.
If you're single then you may have considered moving abroad and might still be on the fence with uncertainty over questions such as:
Is moving abroad a good choice for singles?
Is there any advice for singles moving overseas?
Where are the best places for singles to live overseas?
While there is no census that has bar graphs conveniently explaining and detailing all these answers for us, through our loads of contacts and experience in living overseas, we can definitely help shed some light on these subjects.
Is Moving Overseas A Good Choice For Singles?
While everyone's situation is different, moving overseas can be rewarding for everyone. Especially if you move to a country like Mexico, or Panama where the cost of living is lower and your budget can afford you a better lifestyle and more freedom to live your life.
With this new financial freedom, you can travel more and try new projects that you may not have had the money or the time for back home. You can learn new skills and hobbies, start a business, invest in property, or learn self-sufficiency. You can read more about self-sufficiency here.
As a single, moving overseas may be the best opportunity ever to reinvent yourself. You can merge into a different culture, learn new languages, and see amazing new sights you will never have seen had you not taken the leap.
Moving overseas can definitely be a great choice for singles.
It's an opportunity to grow, learn, explore the world, have wonderful adventures, and so much more. As long as you have the right mindset and plan your move carefully, moving overseas can be the best decision of your life.
Tips For Moving Overseas As A Single
There are a few things you'll want to keep in mind that will make your move a lot easier.
1. Learn the Local Language
In many places it can be harder to find English speakers among the locals, trust me when I say that learning the local language can save a ton of headaches when it comes to your daily interactions. As a Spanish speaker living in Panama, I can tell you I certainly enjoy many benefits here that English-only speakers don't get the opportunity to enjoy. Plus, learning how to communicate for yourself can save you a lot of money.
2. Choose an Expat Haven
When getting away from home and setting out on an adventure, you may be tempted to go all in and consider some remote village where you'll only ever see locals.
I caution against this. Moving overseas is already a culture shock. Trust me, you'll be grateful to have an expat community nearby that you can easily communicate with.
I'm by no means suggesting you find yourself an isolated expat-filled-bubble where you'll have no communication with the locals. Not at all. Interacting with locals, learning the customs, traditions and enjoying local life is a big part of what makes moving overseas such a genuinely rich and wonderful experience after all.
What I'm suggesting, is that you choose a place that does have an established expat community. They will know many things that you will need to know, for example where to find the best plumber, local rules and customs, and they will have a wealth of knowledge of things a newcomer to the community should know.
It's very important to
make friends overseas.
3. Rent Before You Buy
Some places may not be for you, no matter how great the place is. Even if you have already made your decision to move overseas, I advise not to just dive in without testing the water first. Find a place you're interested in and rent an apartment for a few months to get a taste of the local experience before investing a large chunk of change on that property you've been looking at.
Renting before you buy will give you the opportunity to find a place that is the perfect fit for you.
4. Looking for Love?
Most of the large expat communities have lots of singles in both sexes, so among your expat community, you should have no problem finding someone to spend some time with.
There are a few expat havens that are more couple oriented, but for the most part, there are plenty of singles in most expat communities.
And of course, if you know the language, you may even hit it off with a local.
The "rent before you buy" phase is the perfect time to make sure if your destination fits what you're looking for love-wise.
5 Best Places For Singles To Live Overseas
This is far from a complete list, but here are some excellent places to consider if you are single and looking to live or retire overseas.
1. Mexico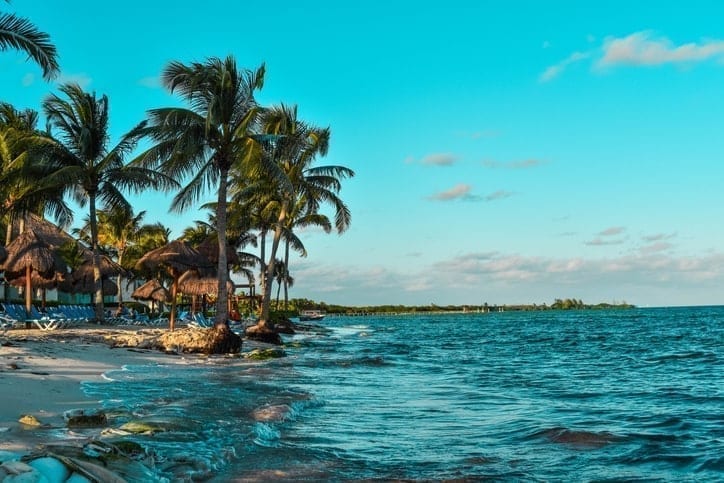 Mexico is a large and extraordinarily diverse country with many choices and opportunities for singles.
People who have moved and lived in Mexico have ranked it as one of the top places to retire in the world. This country is home to more expats than any other in the world, can you guess what makes it so great?
The weather!
If you are looking for warm weather, beautiful beaches, a large expat community and a low cost of living, Mexico is a strong contender in all three categories.
Mexico is large and there are a lot of lifestyle options, from colorful and historic colonial cities like San Miguel de Allende, Cuernavaca, Guanajuato, and Oaxaca to beach towns like Playa del Carmen and Tulum (on the Caribbean coast) and Puerto Vallarta and Mazatlán (on the Pacific).
Ladies, find out why Álamos is the #1 place for single women overseas.
2. France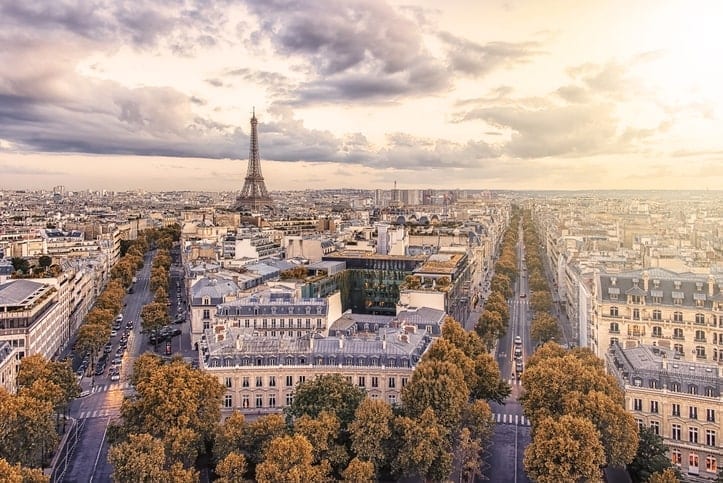 Although life in Paris, the city of love, can be fairly expensive, especially for a single, France, as a whole, can be much more affordable than you may imagine.
If you are looking for love, Paris is, in our opinion, the most beautiful and romantic place on earth.
And, on a side note, although it is expensive, Paris does offer a lifestyle play that can double as a solid investment, since apartment values in some arrondissements continue steadily up. A piece of Paris real estate is a hard asset worth holding.
And if we venture outside of Paris it can be possible still to indulge your French farmhouse renovation fantasies for well under US$100,000.
French life is the definition of good living, the cuisine is top notch, there's great wine, art, some of the best shopping centers in the world, a rich history and beauty, whether within the cities, on the coast or on the farmstead.
Learn more about the best places to buy a home in France
3. Malta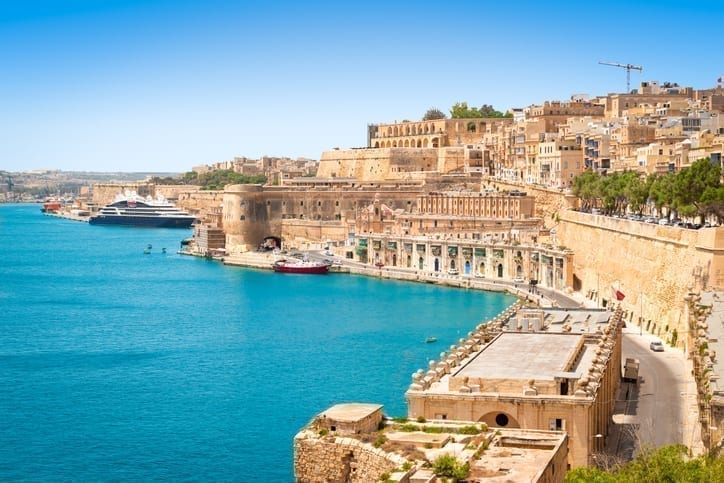 South of Italy, in the heart of the Mediterranean, lies this beautiful English-speaking island with a rich history and culture.
Malta has two official languages which are English and Maltese. All the locals speak Maltese and nearly 90% of the population speak English. Due to the close proximity to Italy, the English in Malta has a distinctly Italian accent.
Malta is filled with many options for sightseeing, exploring and having an adventure. From ancient temples that pre-date the Egyptian pyramids, to walled cities with towers, palaces, churches, and citadels that stand testament to the Knights of St. John and their grandmasters… a stunning coastline with rugged sandstone cliffs, caves, blue lagoons, and the occasional gold- or red-sand beach… Malta has a lot to take in.
And that's not all, Malta also has a great nightlife scene, festivals and enough delicious culinary choices to make a foodie pack their lucky fork… There's a little bit of everything in Malta and is a great choice for singles to consider when planning a move overseas.
This is why we think Malta is the second best place in the world to retire.
4. Ecuador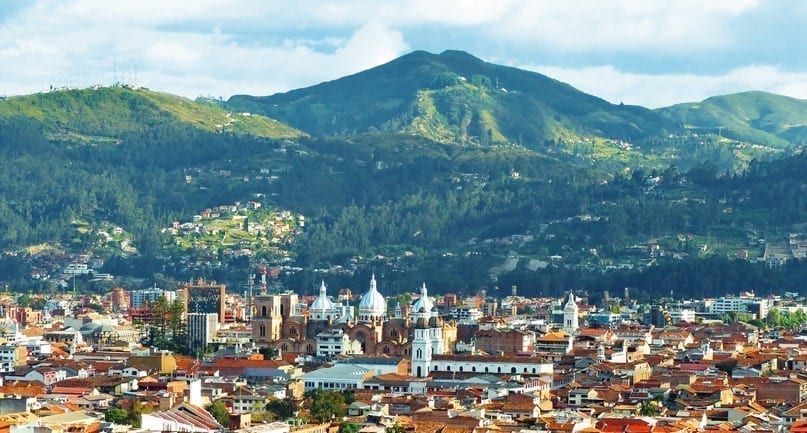 Ecuador is a melting pot that attracts people from all walks of life.
The big advantage of living in Ecuador is that you can have a higher standard of life for a lower price. This can tip the scales back in your favor, allowing you to live in a nicer house, in a nicer neighborhood, go out more and enjoy your life.
Ecuador, especially Cuenca, has a large and thriving expat community who are very accommodating to newcomers.
Ecuador is a great place to live for digital nomads, retirees and investors. With great residency plans and loads of options for investors… Ecuador is wonderful safe haven where you can work on accomplishing all your goals.
Learn why Cuenca is a true expat haven.
5. Portugal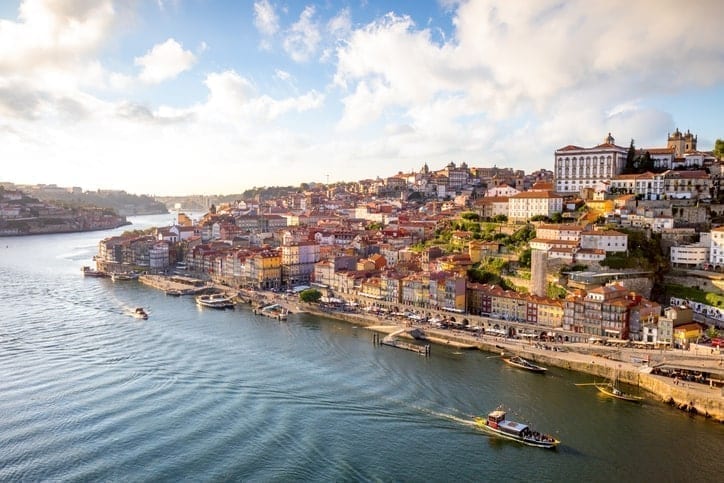 Portugal is the type of place that rewards the visitor with every step. Throughout the country you will find breathtaking white sand beaches, almond trees in the African-looking Algarve region… fields of golden wheat in Alentejo, ranches in Ribatejo… ox-driven carts across Minho… and vineyards in Douro.
This is a country rich in culture, art, cuisine, cultural treasures and unique architecture. To top it off, Portugal ranks as the 17th safest country in the world.
The cost of living in Portugal is among the lowest in Western Europe, on average 30% lower than in any other country of the region.
Visitors to Portugal are welcomed and English is spoken by most of the population.
Finding an expat community is not difficult since this region is already home to more than 100,000 expatriates.
This region also boasts some of Europe's best beaches, medieval towns and fishing villages to open-air markets and great local wine.
Portugal is recognized as a top golfing destination in continental Europe and the world, the region boasts 42 courses in less than 100 miles.
We have often ranked Portugal as our number one destination for expats and retirees, with the combination of great weather, affordable real estate, golf, world class health insurance, great beaches, safety and affordable cost of living, Portugal is an ideal location for a safe haven overseas.
Learn more about the best places to retire in Portugal
There are many reasons that any of these places could be the ideal place for you!
There's definitely a lot of choices to make when planning to move or retire overseas regardless of relationship status.
There is no perfect place in the world, each destination has its pluses and minuses depending on what is best for you. It's about weighing the pros and cons and figuring out what you want. And as I mentioned before, renting before buying is a great option to familiarize yourself with your choices.
If you'd like further reading on the subject this is how to figure out the best place to retire overseas.