U.S. second-home markets are seeing exploding interest.
It's understandable. Seems like a good time to have a second home somewhere sunny and warm with room to breathe and distance between you and your neighbors.
I'd like to suggest that, if you're considering the purchase of a second home or a new place to live that boasts some wide-open space, you expand your search.
When Americans think of where to shop for a second home, first to mind are Florida and Arizona, maybe California and the Carolinas.
How much does it cost to own a two-bedroom condo on the shores of Florida or the California coast? And where else in the world could you buy that same (or even a better) condo on a comparable (or nicer) beach for less money?
I can think of lots of places… all of them beyond U.S. borders.
The reasons to buy property overseas are many but can be boiled down to simple math. In key markets across our globe, you can buy for a fraction the cost of owning something comparable in the United States… especially right now.
Let's take a spin across the world map to look at what it costs to buy in traditional second-home and retirement locations in the States versus what it'd cost you to own in a similar alternative location overseas.
Of course, no two places in the world offer exactly the same set of attractions. But we think we've found good matches, starting with…
Sarasota, Florida Versus Quebrada, Brazil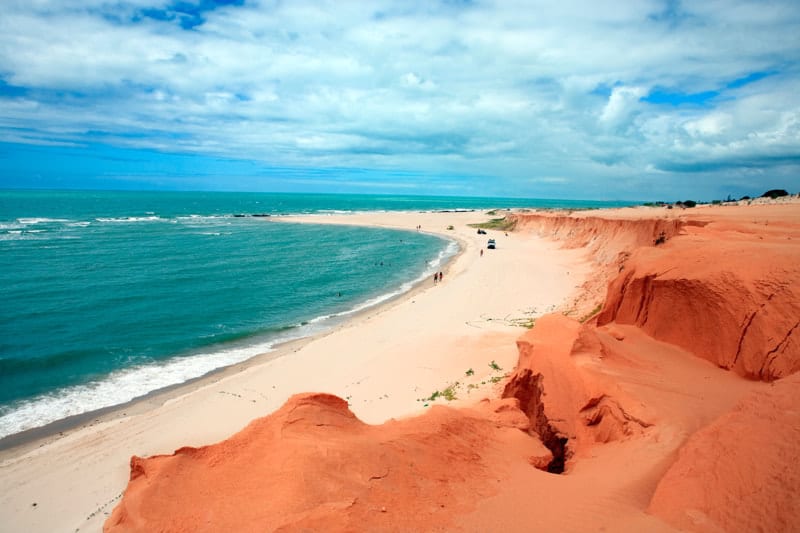 Florida dominates lists of the Best Places to Retire in the United States. Typically taking top honors are Florida beach towns like Sarasota, recognized as a top beach lifestyle option with lower property prices than Tampa or Naples.
No compromise is required to swap Florida's sunny coast for the world-class beaches of northeastern Brazil. Fortaleza has the broadest mass appeal among Brazil's northeastern coastal cities and is a major draw for foreign residential investors. It's also a hub for Brazilians, Europeans, and North Americans seeking a second home. It's hard to beat Fortaleza's fine sandy beaches, great weather, and rich lifestyle anywhere in the world.
For better value and the opportunity for uncrowded beaches with few to no high rises and lots of breathing room look to the stretch of coast 90 minutes south of Fortaleza, around the popular resort town of Canoa Quebrada. That's where prices get exciting for the same great beach lifestyle.
Sarasota is a little more than an hour from Tampa, while Canoa Quebrada is 90 minutes from Fortaleza.
Cost To Own In Sarasota, Florida:
A two-bedroom, two-bath, 99-square-meter villa in a private community two blocks from the beach in Sarasota is US$374,900. That's US$3,787 per square meter.
Cost To Own In Canoa Quebrada, Brazil:
A two-bedroom, two-bath, 100-square-meter villa just back from the beach in Canoa Quebrada is US$97,000. That's US$970 per square meter, 74% less than the villa in Sarasota.
Austin, Texas Versus Medellín, Colombia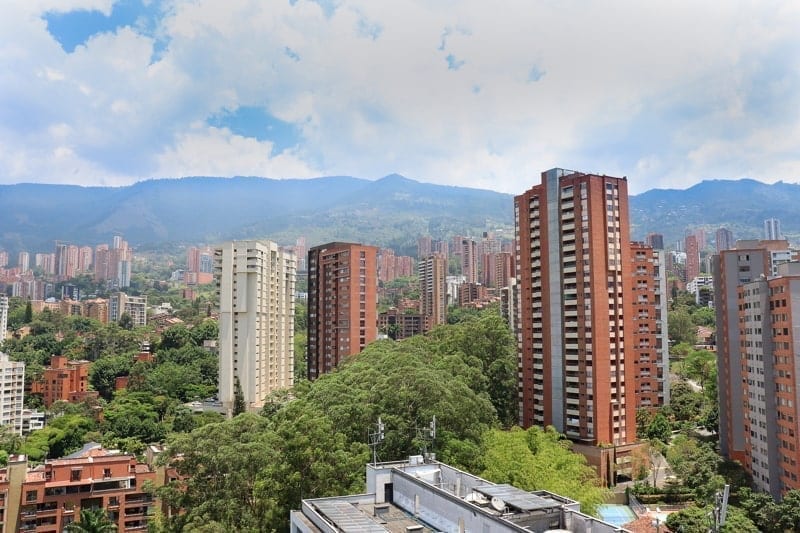 Austin, Texas, famous for its music scene and outdoor spaces, is recognized as a top city lifestyle option in the United States.
Live and Invest Overseas has named Medellín, Colombia, a city that's transformed itself over the past two decades and that in 2013 was named "Most Innovative City" in the world, as the top city lifestyle option in the Americas. Popular among expats and retirees for its spring-like weather year-round, Medellín offers a healthy lifestyle with plenty of green space. With dozens of museums and art galleries, botanical gardens, and a literary scene, Medellín is culturally rich.
Cost To Own In Austin, Texas:
The average per-square-meter price for an apartment in downtown Austin is US$8,025. A two-bedroom, two-bath, 117-square-meter place in a nice downtown location close to bars, restaurants, shopping, and parks, renovated to a luxury standard, with sunset views from a wraparound balcony, is listed for US$599,999. That works out to US$5,128 per square meter, well below the city average.
Cost To Own In Medellín, Colombia:
The average per-square-meter price for an apartment in central El Poblado, the best address in Medellín, is US$1,456. A two-bedroom, two-bath, 115-square-meter place on El Poblado's Golden Mile, meaning minutes' walk to bars, restaurants, shopping, and parks, renovated to a luxury standard, with views over the Medellín valley from the balcony, is 560 million Colombian pesos. That's US$172,000, or US$1,494 per square meter, which is slightly above the city average but 70% less than buying the same thing (más o menos) in Austin.
Charleston, South Carolina Versus Porto, Portugal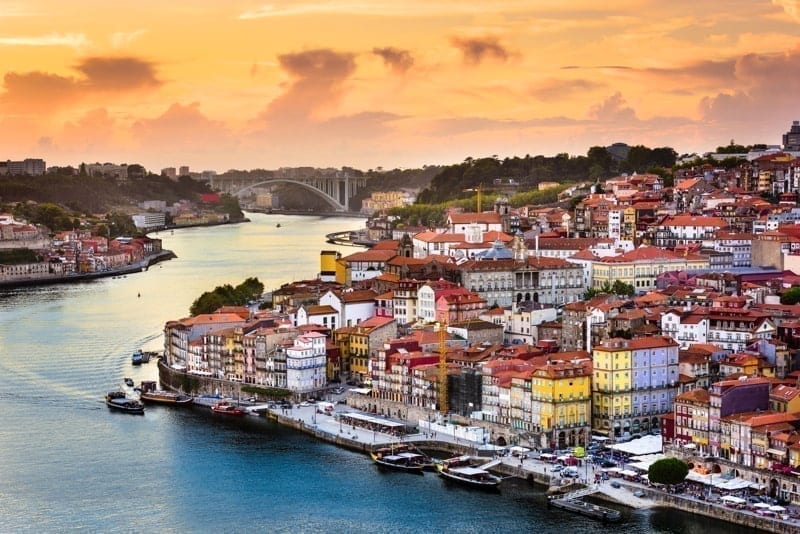 Also common on lists of the best places to live or retire in the United States is Charleston, South Carolina, known for its history, cobblestoned streets, horse-drawn carriages, and antebellum houses. It's considered one of the most charming places to call home in this country.
Porto, in northwest Portugal, is likewise known for its history, cobblestoned streets, charm, and classic architecture. It's also the mouth of the Douro River, said to shimmer like liquid bullion at sunset.
Cost To Own In Charleston, South Carolina:
The average per-square-meter price to own in the city center is US$4,903. A 91-square-meter two-bedroom, two-bath apartment in the French Quarter near to Waterfront Park is being sold for US$579,900, or US$6,372 per square meter.
Cost To Own In Porto, Portugal:
The average cost to own here is a little less than US$3,000 per square meter. A two-bedroom, two-bath apartment 15 meters from the river is offered for US$390,000, or US$3,438 per square meter. That's 13% above the city average but 46% cheaper than the apartment in Charleston, and, rather than charming like the Old World, it is the Old World.
Prescott, Arizona Versus Boquete, Panama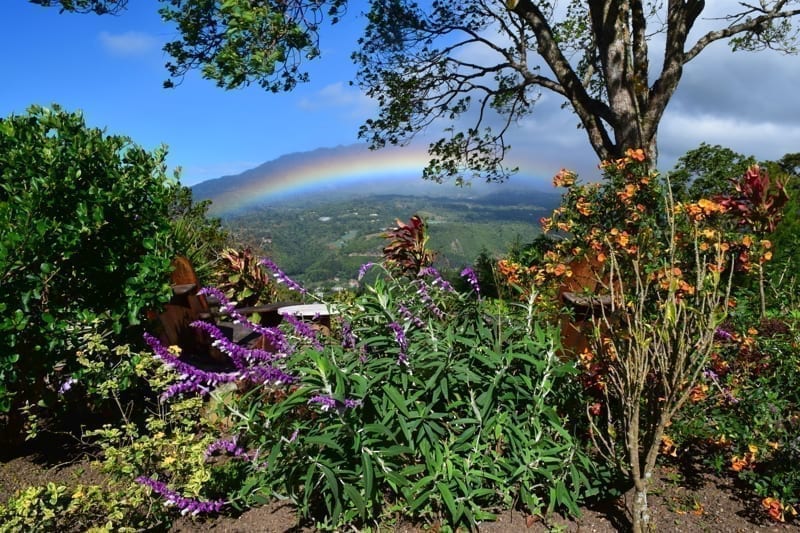 For retirees looking for an active outdoor lifestyle, it's hard to beat the cities of Scottsdale and Prescott, Arizona. Those seeking better affordability tend to settle in Prescott. Unlike other parts of Arizona, Prescott offers mild weather and the opportunity to be out of doors all year.
The combination of its stunning natural setting, perfect temperate climate, and large expat contingent makes Panama's mountain town of Boquete a natural choice for retirees contemplating an outdoor lifestyle. Here you could spend your days zip-lining or white-water rafting, golfing or hiking up Volcán Barú, and every February, the town attracts thousands for its annual jazz and blues festival.
Many folks choosing to move to Boquete are looking for a tranquil lifestyle. So, for this comparison, we'll stray away from the two-bed condo model and focus on detached homes a little out of town. Once you travel 5 to 10 minutes out of town, average prices are US$500 to US$1,000 a square meter.
Cost To Own In Prescott, Arizona:
Average price in Prescott is US$2,050 per square meter. Close to downtown, a three-bedroom luxury home is on the market for US$520,000.
Cost To Own In Boquete, Panama:
In El Salto, just 10 kilometers from the center of town, a luxury three-bedroom home surrounded by an acre of land is listed for US$265,000.
Venice Beach, California Versus Mazatlán, Mexico
For ocean lovers, it's hard to beat the crash of the Pacific. Fortunately, those same great wide beaches and surf that California is famous for don't stop at the U.S. border. For years, expats have been finding great values farther south on the Pacific shores of Costa Rica, Nicaragua, and Mexico.
Among the options, Mexico comes out tops. Not surprisingly, this country is home to more expat retirees than any other in the world. If you're not ready to retire, you could buy now while the dollar is strong and rent out your property short or long term. One city that offers a strong rental market is Mazatlán, where the beaches are reminiscent of Venice Beach in L.A. And, beyond the sand, you have a colonial city that attracts visitors apart from the usual beach-goers.
Cost To Own In Venice Beach, California:
The average price in Venice is in excess of US$12,300 per square meter. You'll spend about US$1 million for a two-bedroom condo just off the beach.
Cost To Own In Mazatlán, Mexico:
Mazatlán is one of world's best buys for beachfront property with prices that average less than half those of better-known Puerto Vallarta. The average square-meter price in town is US$1,800; the average cost for beachfront is US$2,000 per square meter. You could buy a two-bedroom condo in a luxury building—with the Mazatlán boardwalk to the front and the city's Central Park to the rear—for US$250,000, one-fourth the cost in Venice Beach.
Sincerely,



Kathleen Peddicord
Founding Publisher, Overseas Opportunity Letter