Over the past several years Colombia has been revealing itself to be a great expat destination and one of the world's best overseas havens. Among the many things that it has to offer, Colombia not only has some of the best heath care in Latin America, it is also a country that offers a premium lifestyle at an affordable cost.
Known for its varied stunning physical features, Colombia is the fifth largest country in Latin America and stretches from the southern tip of Panama down to Brazil. The terrain varies from beautiful world-class beaches to rugged mountain ranges and tropical rainforests.
Colombia is an excellent location for the snowbird… for those who enjoy their summers in North America or Europe but want to spend their winters relaxed in the warmer weather where they can leave the window open all day and night.
Cities like Medellin offer the perfect, affordable winter escape filled with excitement, romance, and adventure.
What's the Process for Buying Real Estate in Colombia?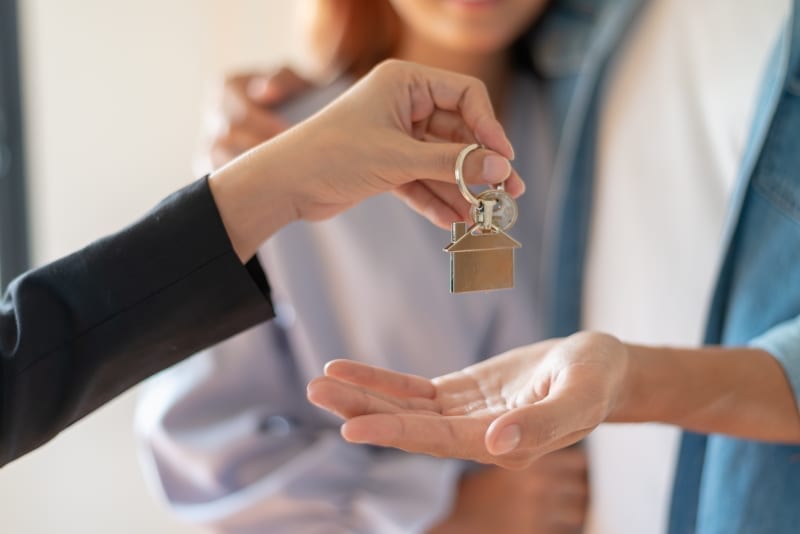 In Colombia, real estate purchase is straightforward and easy. Foreigners are granted the same property rights that Colombians have and there aren't many restrictions on property transactions. That said, there are a few things you should keep in mind.
When you get to Colombia, get yourself a personal financial account.
In Colombia there is no Multiple Tracking System to keep track of the amount paid for a property.
You should find a trustworthy, independent, and bilingual attorney who is not connected with the real estate agent.
Negotiate the price you will pay for the property and decide how you and the seller will divide the costs and fees of the transaction.
Be aware that multiple people may be selling the property for different prices, it will be up to you to decide which is the best deal, and to make sure that it is fair.
Only 3% of the Colombian population has a mortgage, and for foreigners they are nearly non-existent and sales are often cash transactions.
Another thing to be aware of is that some sellers will charge you more based on the fact that you are a foreigner. It is up to you to research fair prices per square meter, the comparable asking prices for similar properties and anything else you can think of.
Before making a down payment on a property, have your real estate attorney draft up a contract.
Notaries in Colombia are very different than in the States. In Colombia the notaría is a licensed attorney who specializes in analyzing contracts and other documents to ensure legal compliance and confirm the parties understand their obligations. All real estate closings are held at a notaría office, and the deal can be rejected if the notaría believes the contract isn't legal…
What's the Real Estate Market Like in Colombia?
Colombia has a very undervalued real estate market. It is mature, well-organized, active, and Colombian construction standards are high. Prices for real estate are at a bargain, and if you take your time to find a great deal, Colombia is an excellent place to live a premium lifestyle at a low cost.
Where to Buy Real Estate in Colombia?
When buying real estate in Colombia, there are certain locations that offer the best options for lifestyle, cost-of-living, and opportunity.
Bogotá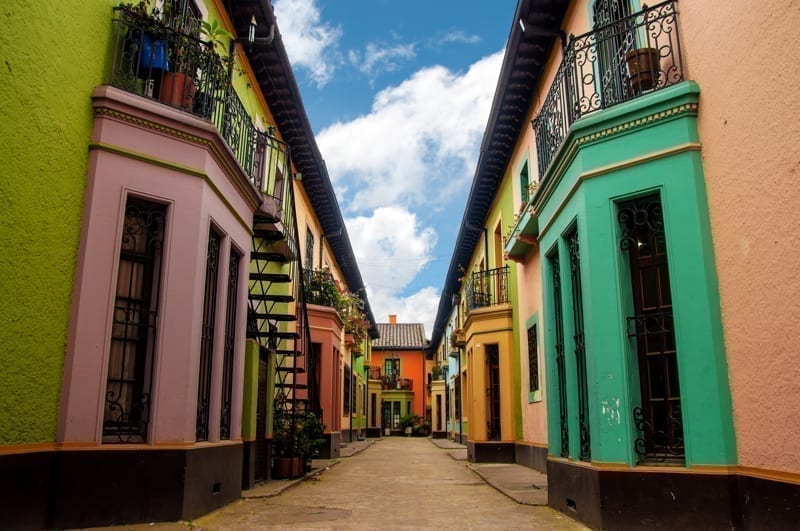 Bogotá is Colombia's capital city, and it has everything you would expect it to have as such. It is a city rich in culture, with attractions such as museums, art galleries, and theatre. It is also home to the largest expat community in Colombia… an active community that can offer help and assistance on all aspects of living in Bogotá.
Medellín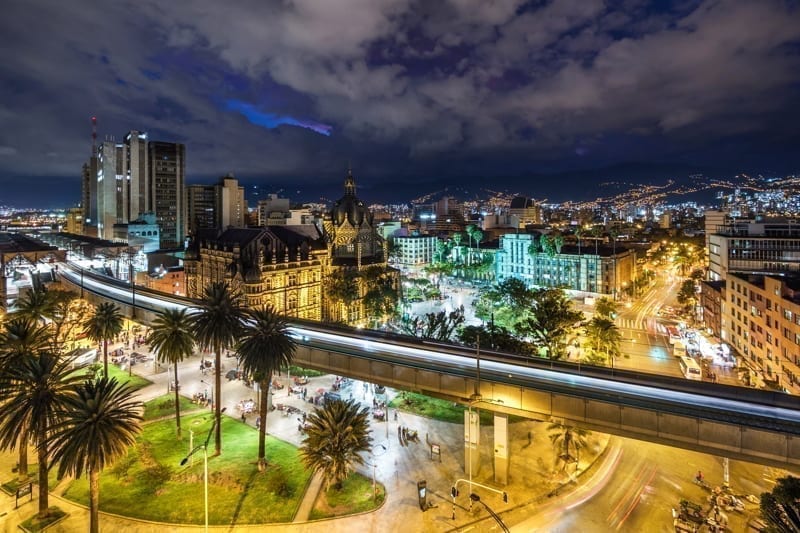 Medellín is a beautiful city with lush green hills, meandering roads, tree-lined streets, and green parks. It is a city that takes pride in its beauty. In its neighborhoods you will spot no litter, and the metros are kept spotless and looking like new. Medellín offers an affordable cost of living and great deals on real estate.
Further Reading on Colombia
There is a lot to take into consideration if you are thinking about purchasing property in Colombia. Read this article about some exciting and fun things to do in Colombia.
If you would like to find out how Colombia stacks up versus Panama, read here.