Mexico has it all…
Nearly 6,000 miles of Pacific and Caribbean coastline, each boasting world-class beaches… Spanish-colonial culture and architecture… ancient Mayan, Toltec, and Aztec history… colonial highlands with amazingly fine weather… a dozen mountain ranges… countless outdoor activities and entertainment options… excellent food…
There are oodles of English-speaking service providers in Mexico and millions of English-speaking expats already in residence…
And the immigration process is simple and streamlined, with a quick turnaround if you want to become a legal resident.
Plus, living here, you'll never go without the conveniences you enjoy back home…
From Home Depot and CVS to Applebee's and Ruth's Chris Steakhouse, all the major franchises are nearby.
Mexico is also home to our newest top choice for an overseas retirement haven…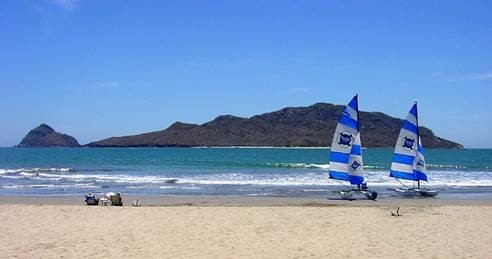 Mazatlán: One of the Best Options in Mexico
Mazatlán, in particular, where I've chosen to call home, offers the best beachfront lifestyle you'll find in Mexico…
Maybe the best you'll find anywhere.
It boasts over 20 miles of sandy beaches, which vary from bustling and energetic stretches conveniently near town, to sections of isolated shoreline where you can get away from it all. The beaches are accessible and can be enjoyed from the wide, new boardwalk, which is 5 miles long.
It is one of the few places in the world where you can walk for miles on an uncrowded beach within the city limits.
Mazatlán is also home to a sizable American and Canadian expat community. You can choose to associate primarily with fellow expats, speaking mostly English and easing your way into your new life in Mazatlán aided by people like you who've already made the move…
Or you can choose to live in a Mexican setting, speaking mostly Spanish and immersing yourself in Mexico's culture.
Located about midway along Mexico's Pacific coast, Mazatlán has been out of favor among tourists and expats for decades but is making a comeback. The renaissance has been focused on the city's historic center, which has undergone an impressive facelift and now rivals Mazatlán's beaches in drawing attention.
Boardwalks, beaches, and walkable colonial center… popular expat choice and authentic Mexican resort town that manages to feel homey…
It's hard to pin Mazatlán down.
What sets this city apart is its Spanish-colonial historic center. Having a colonial city on the beach is what draws most people to Mazatlán, and over the past 10 years, the historic center has become a major source of pride for those who live here.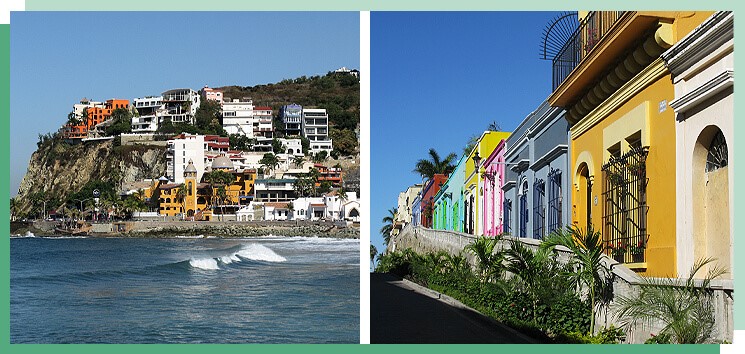 Best of all, both the beach and colonial lifestyles offer countless options for fine dining, quiet coffee shops, energetic and friendly bars… as well as a dynamic and
active real estate market
.
Classical music, theater, and art are a part of the local culture, generating activities that are popular with and well-attended by expats. The Home Depot, Sam's Club, Walmart, AutoZone… Mazatlán has an entire city full of local shops and Mexican supermarkets both large and small.
You'll spend less money in Mazatlán for seaside properties than you'll spend in Cancún, Playa del Carmen, Puerto Vallarta, or Tulum.
With frequent air service to the States and Canada and a safe highway all the way to the American border, it's easy and convenient to get here.
Finally, at today's favorable exchange rates, prices all over Mexico are a tremendous bargain…
The cost of living for a couple in Mazatlán breaks down to about 21,000 pesos (US$1,016) per month if you own your own apartment and 27,000 pesos (US$1,306) if you rent a house near the beach.
With the peso as weak as it is right now, you have more options as an investor or retiree than ever before.
In fact, Americans have 50% more buying power than they had just a few years ago. Even the uber-popular destinations like Cancún and Cabo San Lucas are affordable on a modest budget right now.
Lee Harrison
Host for this week's Live and Invest in Mexico Virtual Conference