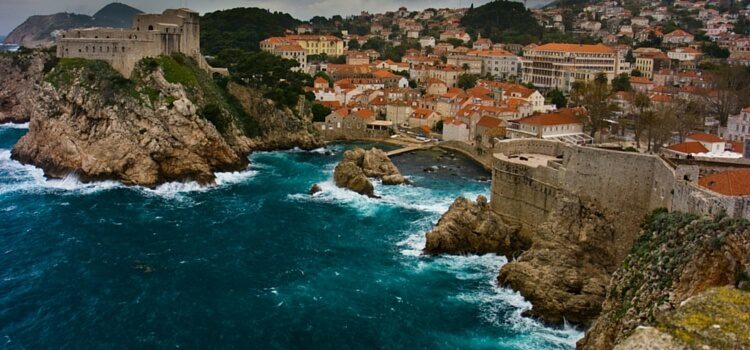 Croatia is a Top Choice on the Mediterranean
Croatia is one of our top picks for affordable continental living. The country boasts a long and colorful history (the Istrian peninsula, for example, was part of nine different sovereign nations in the last 100 years alone), oodles of Old World charm, plus centuries-old white-stone villages up and down the mountainsides overlooking deep valleys of olive trees and grape vines.
Plus, get this: Croatia has more than 6,000 kilometers of coast and enjoys more than 2,600 hours of sunshine every year.
Prices, especially along the long coastlines, have risen steadily for the past decade. Still, you can get a better Mediterranean buy for your money here than in Italy or France…and Istria (our favorite part of the country) offers the best of Tuscany without the tourist hoards.
Critically, unlike Spain, for example, whose Costa del Sol is one of the most unappealing stretches of coastline anywhere in the world, Croatia has put in place strict standards for the development of its coast.
Walled Dubrovnik is one of the most romantic, beautiful, and historic cities on earth.
Boaters, take note: Croatia can be the best mooring option in Europe. The country charges neither import duty nor VAT for registered boats.
[bs-embed url="https://www.youtube.com/watch?v=FoqOhIPw_Z4″ title="A Look at Hvar, Croatia" show_title="1″ bs-show-desktop="1″ bs-show-tablet="1″ bs-show-phone="1″]
[bs-classic-listing-3 columns="3″ show_excerpt="1″ title="More from Croatia…" hide_title="0″ category="4092″ count="3″ featured_image="0″ ignore_sticky_posts="1″ tabs="" tabs_cat_filter="" pagination-show-label="0″ pagination-slides-count="3″ slider-animation-speed="750″ slider-autoplay="1″ slider-speed="3000″ bs-show-desktop="1″ bs-show-tablet="1″ bs-show-phone="1″ paginate="more_btn_infinity" override-listing-settings="0″ _heading_1="" _heading_2=""]