The first place I ever recommended Americans think about retiring overseas was Costa Rica. That was back in 1985.
A few years later I organized and promoted the first conference of my career, in San Jose.
Thinking back, I have to give it to the 40-odd souls who joined me in Costa Rica that year. What interrogations they must have endured from their family and friends.
I mean, who retired overseas 35 years ago?
I continued to recommend Costa Rica as an appealing and affordable place to retire outside the box for two decades.
In that time, I also went on to recommend Ambergris Caye, Belize… Roatan, Honduras… Cuenca, Ecuador… and Boquete, Panama, among other places that, likewise, nobody else at the time was talking about in this way.
I'm not overstating things. When I began making these kinds of suggestions, I was sometimes met with suspicion… sometimes ignored… now and then even attacked as part of the lunatic fringe.
Today the idea of retiring outside the country where you happened to have been living up until that point is no longer considered crazy. Today The New York Times, USA Today, the AARP, cable news, and the rest of the mainstream media make these recommendations, too.
It's nice now to have company.
About 12 years ago, I made perhaps the boldest recommendation of my career.
Friends had been nagging me to go see for myself a city they knew well… a city they described as pretty and pleasant, sophisticated and chic, welcoming and affordable… a city that was, most of all, they assured me, nothing like what I was probably expecting.
I knew within hours of arriving in Medellín, Colombia, that everything my friends had said was true.
Medellín, I became convinced very quickly, was on track to become one of the world's most sought-after destinations, for both retiring and investing.
Specifically, Medellín offers:
Pleasant weather, meaning you can leave your windows open to the breeze and dine al fresco year-round and no heating or air conditioning bills ever…
World-class health care, including 8 of the top 35 hospitals in Latin America…
A rich cultural scene, with theater, orchestra, art galleries, and festivals that draw crowds from around the world…
Real-world infrastructure… living here you don't want for anything…
Property costs that are a bargain, especially if you're shopping with U.S. dollars, which are at historic highs versus the Colombian peso…
Investment upside, both in the form of rental yields and potential capital appreciation…
Start Your New Life Today, Overseas
A world full of fun, adventure, and profit awaits! Sign up for our free daily e-letter, Overseas Opportunity Letter, and we'll send you a FREE report on the 10 Best Places To Retire In Style Overseas Today
A Lifestyle And Investment Market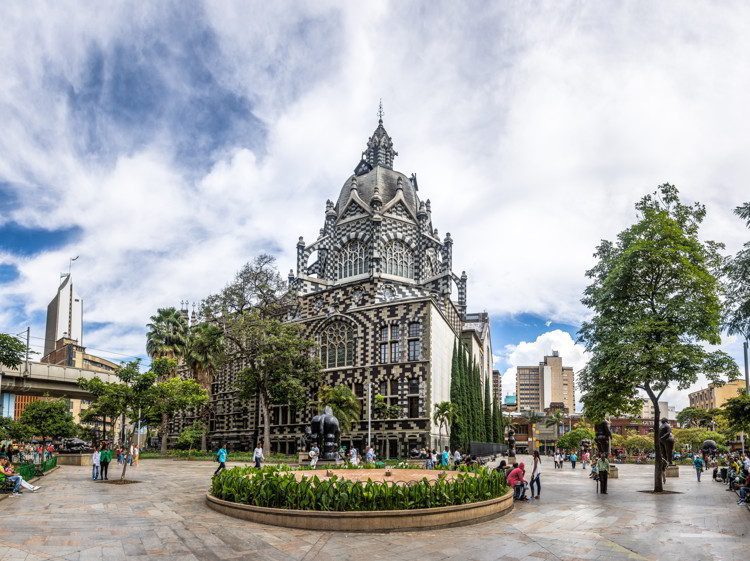 The best case when going overseas is when you can identify a place that is appealing both as a lifestyle choice and as an investment market. That's the case in Medellín.
During one of my first visits to this city, I sat at a table in a newly opened restaurant. I was with a group of investors and businesspeople who, like me, had come to explore investment potential. The conversation went like this…
"Property values in this city are so undervalued," one of the gentlemen having dinner with us remarked (a real estate professional). "I believe that apartment costs here are the lowest for any cosmopolitan city in the world on a U.S. dollar per-square-meter basis.
"This is because Colombia, especially Medellín, is still misunderstood. When you say 'Medellín' to the average American, he thinks: drugs… gangs… Pablo Escobar…
"It's such a misperception. The current reality of this city is so far removed from all that. But, luckily for us, that outdated stereotype is keeping prices down."
It was déjà vu…
I'd heard the same case, made by another group of investors, around a similar table, in Boquete, Panama, back in 1999… 10 years before the AARP ranked that mountain town as one of the world's top 5 retirement destinations.
So I know how this scene plays out. Indeed, this City of Flowers and Eternal Spring is already on its way to becoming a top destination among North American retirees.
Medellín Is Also A Top Option For The Second-Home Buyer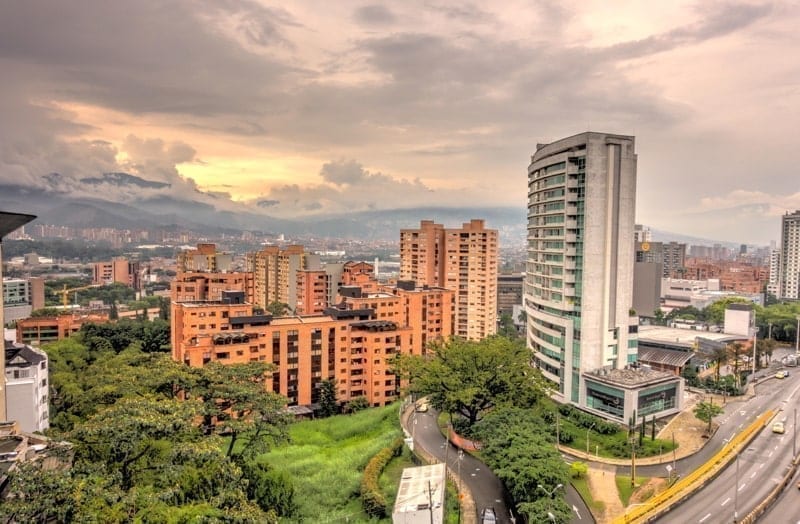 More and more, I'm seeing people who are spending their summers in the United States or Europe but skipping out on the ice and snow by wintering in places where they can leave their windows open day and night, all year.
These folks are bypassing the old-school snowbird haunts like Arizona and Florida and opting instead for the romance, the excitement, the adventure, and the affordable high-end lifestyle on offer in places like Medellín.
We don't always have the vision to jump when opportunity presents itself.
Imagine if you had bought in Costa Rica in the mid-1980s… on Ambergris Caye, Belize, later in that decade… or in Panama City 15 years ago…
I recognized the opportunities in all these places at precisely those points in time, and I urged readers and friends to take advantage.
I see that same potential again right now, in Medellín.
Could Medellín Be The Retirement Haven You Seek?
The best place in the world right now for you to think about reinventing and relaunching your life or diversifying your investment portfolio?
I don't know. And, right now, likely neither do you.
I suggest, though, that, as the currency discount available to U.S. dollar holders in this country right now is irresistible, you take this chance to think through the opportunities in the context of your personal objectives.
We'll pick up the conversation here next time.
Sincerely,



Kathleen Peddicord
Founding Publisher, Overseas Opportunity Letter