Two of our favorite retirement destinations are Portugal and Panama. One of the most important factors you should consider when deciding the best place to retire is the relative cost of living. When comparing Portugal versus Panama, you might be surprised at what we found.
Central American locations are usually considered less expensive than European retirement destinations. However, Portugal offers one of the lowest costs of living in Europe and can be more affordable than Panama especially in the areas most favored by overseas retirees.
Comparing the cost of retirement between two countries such as Portugal versus Panama is not easy. Each country offers a variety of lifestyle choices from larger cities to small, traditional villages. As a retiree, you can live a lavish lifestyle in either country, or a more modest existence depending on your budget and desired standard of living including whether you require imported foods, fine international dining, luxurious accommodations, or other high-end benefits.
To give you a taste of what you can expect as a retiree in Panama or Portugal, here's a comparison chart showing a range of possible expenses you may encounter. Your final budget is entirely up to you.
Cost of Retirement – Portugal v. Panama
All prices are given in U.S. dollars for ease of comparison. The exchange rate used for this chart is 1 dollar = 1.21 euros.
| | | |
| --- | --- | --- |
| Expense | Portugal | Panama |
| Rent per month | $450 – $1,000 | $650 – $1,500 |
| Groceries | $400 – $475 | $400 – $500 |
| Fast food combo lunch | $6 – $7 | $6 – $7 |
| 3-Course meal for two, mid-range restaurant | $36 – $40 | $40 – $50 |
| Utilities – power, gas, water | $80 – $110 | $55 – $185 |
| Cable, cell phone, WiFi | $65 – $75 | $60 -$90 |
| Entertainment – eating out, movies | Ave $300/month | $180 – $400/month |
| Overall cost of living per couple per month | $1,700 – $2,300 | $1,400 – $2,900 |
Portugal's Benefits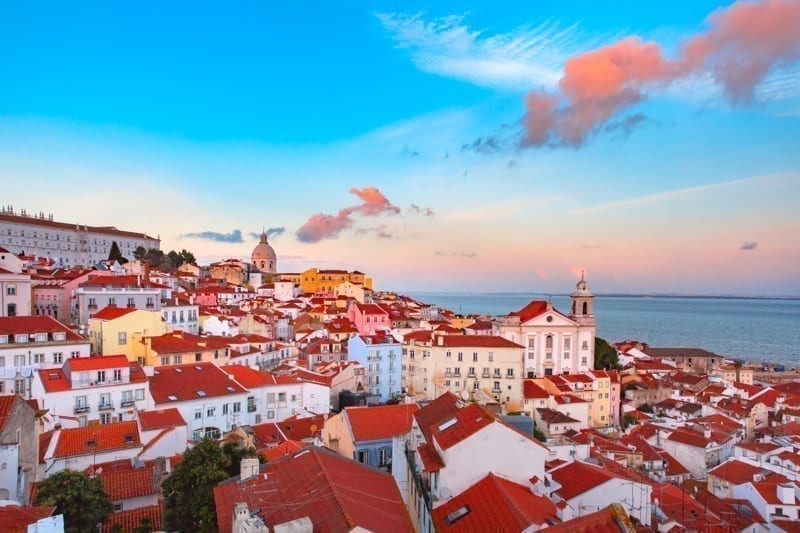 Most of Portugal is walkable and easy to navigate by car for quick day trips and historic adventures. The weather is comfortable year-round so you may not need heat or air conditioning. The beaches are beautiful and you can easily find delicious, yet inexpensive food and wine throughout the country.
Portugal offers a cost-effective alternative for a retiree on a budget that prefers an Old World experience and would like to avoid New World hassles such as traffic jams. If you prefer a developed culture with historic charm over a developing nation, Portugal should be on your shortlist.
Panama's Benefits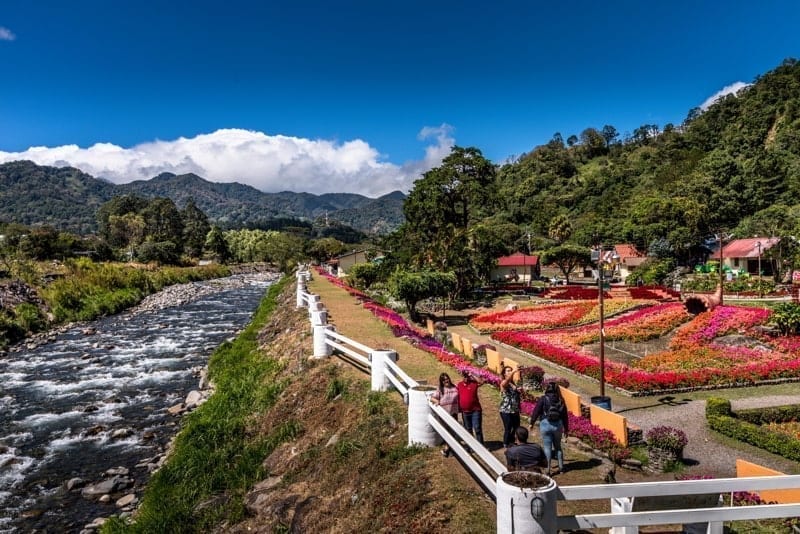 If you plan to live on a fixed income budget, you don't have to worry about currency fluctuation in Panama since the economy is based on the U.S. dollar. Also, Panama is only a few hours' flying time from North America and shares either the Central or Eastern timezone.
Panama's larger cities offer great shopping, gambling, discos, and nightlife. The two coastlines boast lovely beaches and water sports. Roads and infrastructure are generally good so once you are outside Panama City, seeing the country is easy.
And The Winner Is…
If you're trying to decide the winner of Portugal versus Panama for the best cost of retirement, there is no simple answer. Both offer affordable lifestyles with plenty to do. Depending on your desired standard of living, your choice may boil down to whether you want Old World charm or New World developments, easy access to North America or the rest of Europe, similar time zones to your home country, or many other factors that only you can decide.
The cost of retirement in both Panama and Portugal is accessible for most budgets depending on exactly where you choose to settle. If you prefer Old World to New World and developed European locations to developing Central America, don't miss Portugal. If proximity to the States and Canada and tropical weather are on your shortlist, check out Panama. Both are excellent options worth considering.