Whether you're in the middle of a career or preparing for retirement, today's globalized world offers good reasons to consider a move abroad. With modern communications and travel, living in another country isn't always the total break with home that it was for immigrants in past years. A modern country like Italy can offer American expats all of the conveniences they expect while adding significant benefits unique to the Italian way of life.
Reasons to Consider Moving to Italy
There are a number of attractive aspects that make Italy a top destination for expats looking for another home. While many choose Italy because the beauty of its landscape, the history of its ancient cities or the friendliness of its people, there are a number of more mundane yet important reasons to consider relocation to the country.
Safety
Like most countries of the EU, Italy is remarkably safe. While every urban area has crime, Italy's major cities are significantly safer than most big cities in the United States. Despite stereotypes about Southern Italy and some continuing issues in places like Naples, rural areas are generally even safer, with residents in some villages still keeping their doors and cars unlocked. Public transport is safe and efficient.
Infrastructure
Italy has a modern and developed infrastructure. Issues remain in a few newer areas; internet speeds, for example, are still quite slow by EU standards. Nonetheless, whether for travel, leisure or business, Italy has a transport, communication, and utility infrastructure you can depend on.
Cost of Living
While prices are still high by world standards, Americans can save a lot on cost of living with a move to Italy. How much you save will depend on where you live in the country. Major international cities like Rome and Milan can be quite expensive, but rural areas and smaller villages will feature costs far below the American standard for rents, groceries, and some other necessities.
Visa Options
For short visits to Italy, American citizens need only a valid passport and a plane ticket. Longer stays will require the both an appropriate visa and a long-stay permit (the "permesso di soggiorno"). To obtain these documents, you'll need a valid passport, proof of accommodation and financial support and a statement of the purpose of your visit. You can the apply for the long-stay permit once you're in Italy. While this permit can be a hassle to obtain, once you have it, your situation in Italy will be secure from the legal point of view.
How to Move to Italy
If you've decided that a move to Italy is the right option for you, then you'll need to plan the logistics of the move.
Moving Goods & Appliances to Italy
Most Italian homes are up to two and a half times smaller than the average American home. Therefore, you may have to do some significance downsizing to prepare for your Italian move. Before you make you choices about what to part with, be sure to see what appliances or furniture might already be in your new home or available cheaply in Italy.
Generally, Italian customs authorities allow a one-time duty-free goods importation for people relocating to Italy from abroad. As long as you have owned the goods for at least a year, lived in the country of origin for a year or more and have used the goods yourself for at least six months, then you're covered by this policy.
Moving a Car to Italy
If you have received an Italy certificate of residence, you have six months to import a car duty-free. You'll have to register the car in Italy and obtain Italian license plates. To qualify, you will need to have owned the vehicle for at least one year prior to the move.
Moving Pets to Italy
There a number of requirements for bringing your pets from the US into Italy. Dogs, cats, and ferrets must have current vaccinations for rabies and an ISO-compliant, implanted microchip. You must have a current health certificate for each pet, issued by an accredited veterinarian. If you'll be traveling with more than five pets, special rules apply.
Relocating to Italy with Children
If you're planning on relocating from the US to Italy permanently, you should strongly consider giving your children some instruction in the Italian language before making the move. School is free for all children resident in Italy and compulsory from ages six to 16. If you have children in this age range, it will help their adaptation to Italian school immensely if they already have made a start with the language. Even simple greetings and basic phrases can help with the transition. For younger children, public nursery schools are available and also free. However, they may have very long wait times.
Where to Move in Italy
If you're ready to say, "I want to move to Italy!", then you should investigate different options in the country's various regions. Here, we'll highlight two very different parts of the country that expats might consider.
Rome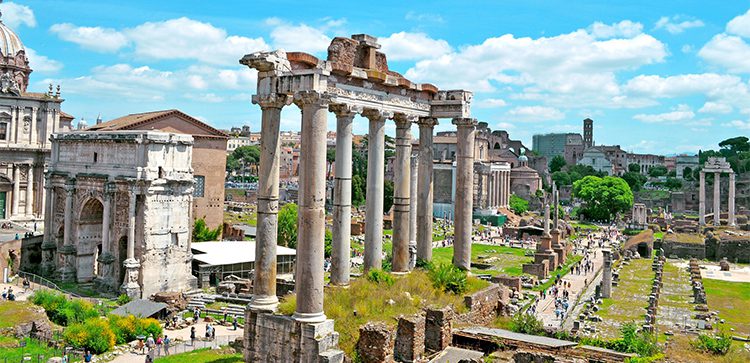 Rome is the bustling capital of the country and the popular destination for tourists and expats alike. Housing can be scarce and expensive, however, so if your budget is limited you may be priced out of Rome. On the other hand, the well-developed public infrastructure and access to modern amenities may save you money in other ways. Overall, Rome is the best choice if your work requires you to live in the capital.
Abruzzo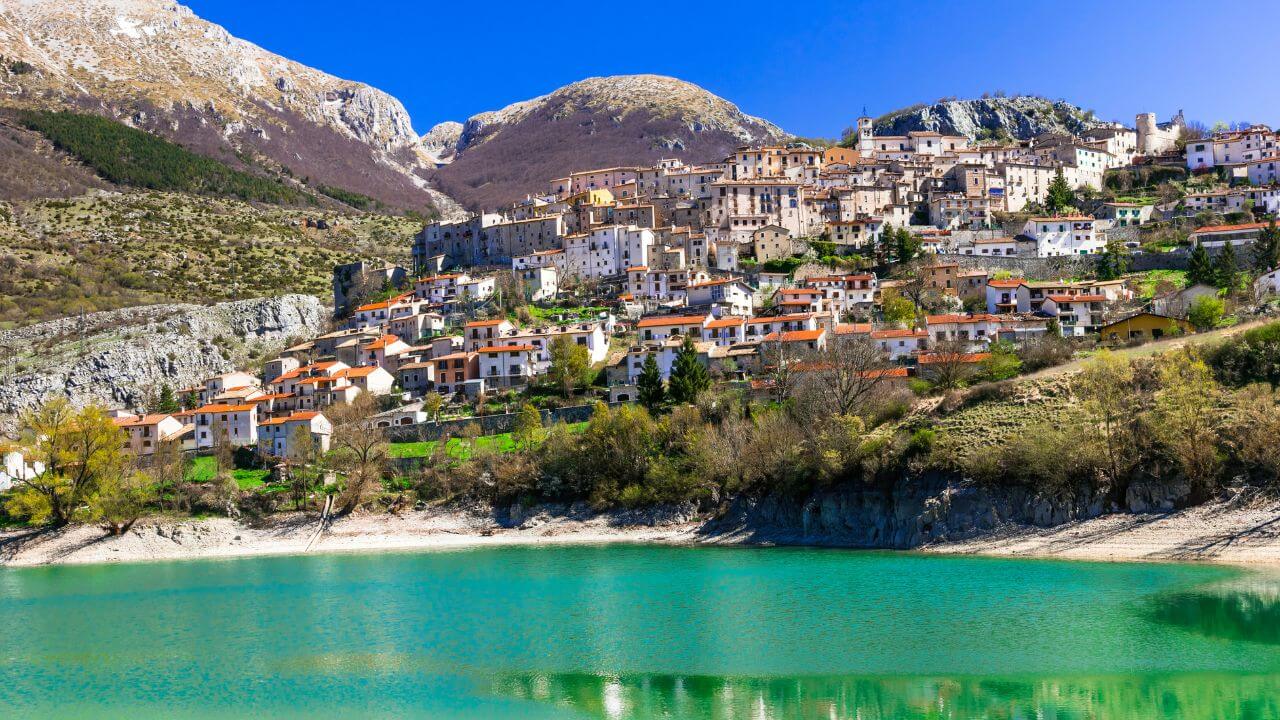 More and more expats are discovering this gem of rural Italy. If you're considering moving to Italy from America on a budget, this affordable and picturesque region might be the choice for you. Real estate costs remain relatively low compared to other parts of the country. However, as with other rural areas, some up-to-date conveniences (like speedy internet service) may be in short supply.