More than 11.5 million Americans and Canadians live overseas…
And 2 million of them—nearly 20%—live in Mexico.
Mexico is far and away the most popular retirement and expat haven in the world for North Americans.
From world-class beaches along its Pacific and Caribbean rivieras…
To 16th-century Spanish-colonial towns oozing with charm…
Mexico offers up some of the best of Latin America.
The Best Part Of Moving To Mexico
But what will really blow your mind is just how easy it can be to move here. I should know…
In fact, I moved to Mexico with only a pickup truck and a credit card.
What's more, the consulate offered same-day visa service for my residency, so I had to deal with none of usual bureaucracy… all I needed was my pension deposit slips.
In fact, I could have qualified without having a pension or proving income… Mexico is one of the only countries in the world where you can qualify for residency by showing only a bank balance or IRA.
And residency even comes with an import tax waiver on anything you want to bring from home.
My Move To Mexico
As for myself, my move here was a breeze…
I loaded up the truck with the dog, the cat, and a load of household items. I used a credit card to get my online vehicle permit and insurance…
And then I drove south.
Instead of hassling through an airport and TSA, figuring out visas, and hiring a service to transport the animals…
I simply got on the highway, quickly crossed the border at Nogales, and stayed on that same road until we got to our new oceanfront home in Mazatlán's historic center (more on that in a minute).
That was it… my international relocation. As you might know, relocating overseas is usually not this simple.
Believe me, I've done it the hard way plenty of times…
But after living in multiple countries in Latin America, I've finally found my place…
And I'm here to tell you:
Mexico is an overlooked country that has everything you need.
Don't Overlook Mexico
I started scouting for an overseas home in 1998 and moved abroad in 2001. I've spent much of my time since then traveling, seeking out the best places to live and invest overseas.
All the while, I overlooked Mexico… I flew right over a country that has everything you could want in an overseas destination.
For me, Mexico was too familiar to be appreciated.
Yet Mexico offers two dramatic coastlines with beautiful beaches… Spanish colonial culture and architecture… a strong and colorful indigenous influence… colonial highlands with amazingly fine weather… a dozen mountain ranges… and most of the familiar everyday conveniences that we enjoy in the United States and Canada.
I usually think of Mexico as a place that "needs no further introduction"… but that's not true. In fact, many of us have overlooked it completely… and need to be re-introduced to our southern neighbor.
What Mexico Has To Offer
Current exchange rates have turned Mexico into an unbelievable bargain. You can live in some of Mexico's premium locations for as little as US$1,150 per month.
The trouble (you could say) is that Mexico is a big place.
This country offers thousands of miles of coastline, on both the Atlantic and Pacific sides of the country. You can live in a small, fishing-village environment… or on a remote section of pristine beach… or in a modern, upscale resort.
You've got a dozen dramatic mountain ranges, with tall peaks, green valleys, and pristine lakes.
Mexico is also the king of colonial Spanish America. Originally "New Spain," in colonial times, Mexico boasts more colonial cities and towns (and architecture) than any country in the Americas.
If you've dreamed of a Spanish-colonial home with a center courtyard, you'll find more options in Mexico than anywhere on the planet.
The first countries I explored for relocation in Latin America were Costa Rica and Ecuador, starting in 1998. In both cases, I was able to cover the entire country in a couple of weeks… at least the parts that expats would be interested in.
You can't do that in Mexico.
Mexico is 7 times the size of Ecuador and 38 times larger than Costa Rica… with almost 5,800 miles of coastline… 12 major mountain ranges with peaks as high as 18,500 feet (5,600 meters)… and hundreds of authentic Spanish-colonial cities.
Where, specifically, in Mexico might be the spot for you to think about living, retiring, or investing South of the Border?
Let's Consider Your Best Options Closely…
#1: Playa del Carmen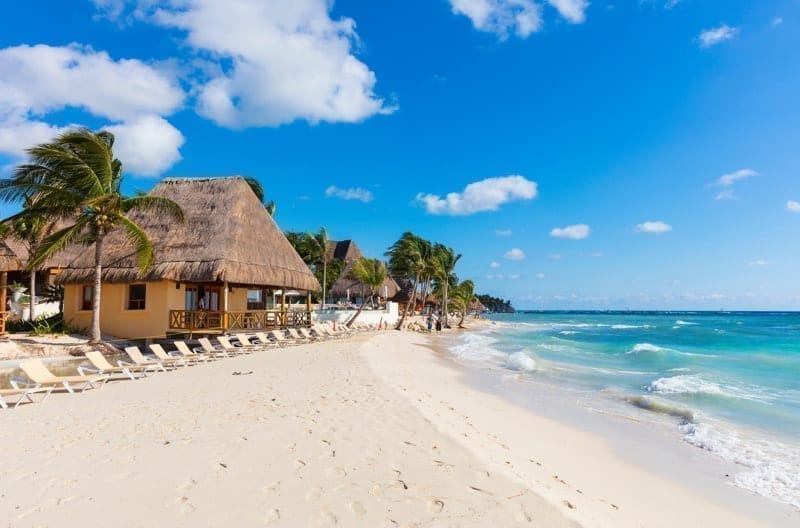 Playa del Carmen (Playa), just 57 minutes south of Cancún, has taken over this coast's chic place to be (and the place to be seen). You'll find vacationing Europeans and North Americans, as well as a sizeable number of expats in residence.
Just off the town square is the renowned Quinta Avenida (5th Avenue) running parallel to the shore, and offering more than 20 blocks of fine restaurants and shops. It's almost as big a draw as the beautiful beaches.
Playa is a top option for the income investor. Rental yields are as high as 10%… combined with a 12% annual property appreciation. Playa del Carmen may already be "discovered"… but the investor should be paying attention right now.
#2: Riviera Maya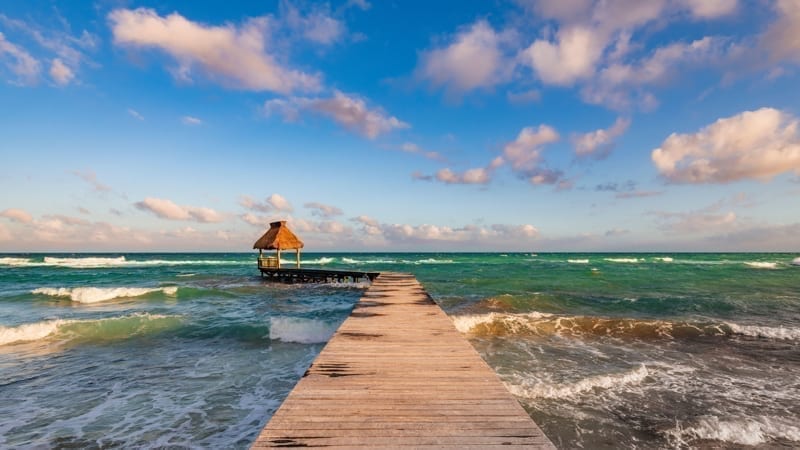 The Riviera Maya is the section of Caribbean coast on the eastern side of the Yucatán Peninsula between Playa del Carmen and Tulum. It's about 125 miles long.
Development in this area is moving slowly but surely southward from Cancún and Playa, as developers and pioneers seek unspoiled beaches and towns that remain convenient to Cancún's international airport.
For example, just a few years ago, the town of Tulum consisted of a handful of cabins and a few fishing shacks. Today, the census counts over 18,000 people in Tulum, and it's full of opportunity.
The Riviera Maya features warm Caribbean waters and pristine beaches. Also, the Great Mayan Reef—the second largest barrier reef in the world—is located offshore, providing world-class diving and snorkeling.
Another draw to this area is the presence of the best-preserved Mayan archaeological sites… plus a few world-class golf courses to round out the local attractions.
This section of coastline holds some of the best path of progress buys you'll find today, as expats and investors buy in the path of mainstream developers' southward progress.
High prices and existing development are found at the northern end of the Riviera Maya… while low prices, low development, and high opportunity lie to the south.
So you can choose between an established market with its chic lifestyle and good returns at Playa del Carmen near the north end… or invest for capital gains in a less-developed environment by buying in the path of progress as you move south.
#3: Puerto Peñasco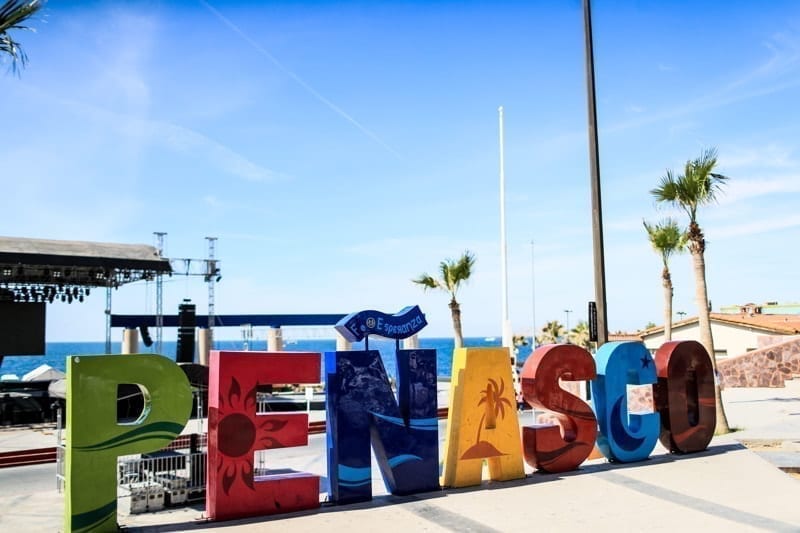 Puerto Peñasco is the seaside resort that's most convenient to the United States by car… just over one hour from the border. Also known as Rocky Point, it has been a playground for the western United States and Canada for almost 100 years.
Homeowners in Puerto Peñasco can drive over the border and head right for their seaside home without even stopping to register the car.
And the beaches? They're second to none.
Puerto Peñasco enjoys warm, calm waters all year, broad sandy beaches, lots of housing options, and low property prices.
Best of all, I found that two-bedroom condos on this beach start at just US$99,000. Perfect for a vacation home or a weekend getaway.
#4: Mazatlán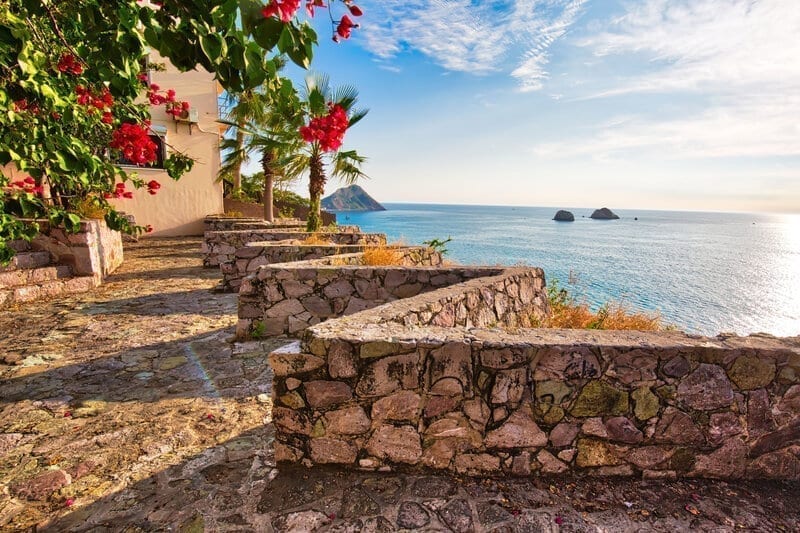 Mazatlán has rebounded from the 1970s and 1980s, when it was mostly forgotten as a resort. Today, it's a sought-after expat haven.
Today, its 10 miles of beaches and boardwalks are once again as busy as when John Wayne and Gary Cooper were in town. And these past two years, Canadians have returned to the market with a vengeance, along with a handful of Americans.
Even better, the historic center has been newly renovated. Now it's a fine example of Spanish colonial America, with plenty of world-class restaurants, sidewalk cafés, and a beachfront promenade. Each time I return I'm amazed at the restoration progress.
In fact, I recently bought a condo in Mazatlán's historic center that's also right on the beach… allowing me to enjoy both worlds.

Start Your New Life Today, Overseas
A world full of fun, adventure, and profit awaits! Sign up for our free daily e-letter, Overseas Opportunity Letter, and we'll send you a FREE report on the 10 Best Places To Retire In Style Overseas Today
#5: Puerto Vallarta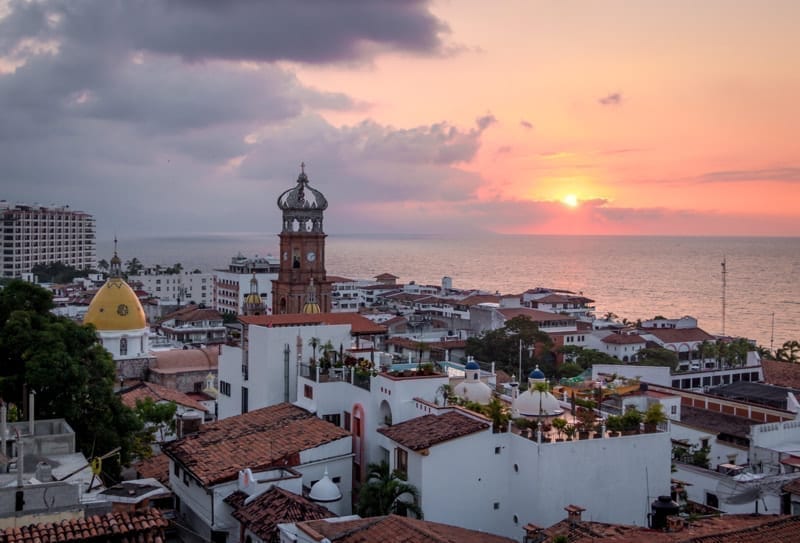 Puerto Vallarta has been one of Mexico's most-popular resorts since the 1960s, although its rich colonial history goes back hundreds of years.
Unlike many resort areas, PV has a number of coastal sections with beaches interspersed among them… meaning different areas have their own unique character. For LGBT expats and travelers, PV is the most gay-friendly destination we've found in Latin America.
Puerto Vallarta excels when it comes to ocean views. Here, you'll find lots of properties perched on lush, green hillsides, and long views looking out to the ocean.
#6: Baja Peninsula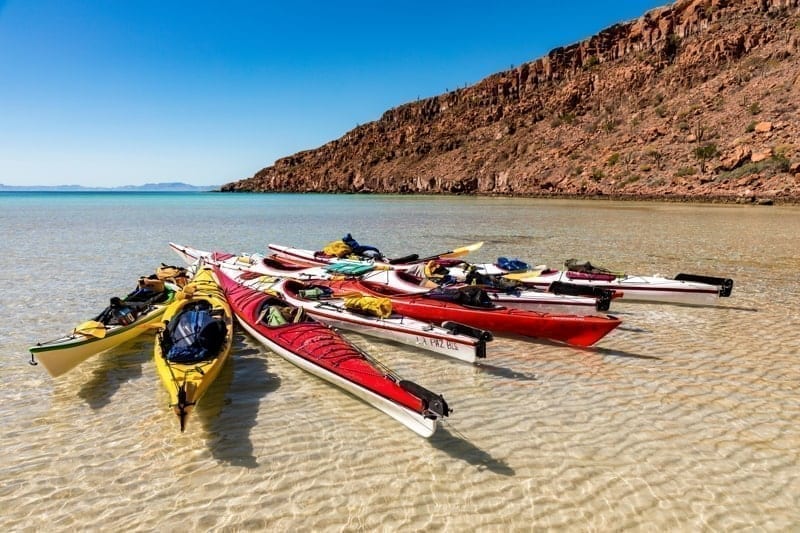 Over on the Baja Peninsula, the first destinations that probably come to mind are Ensenada and Los Cabos, both very popular areas.
But how about the small seaside town of Loreto? At first glance, it seems like a half-forgotten fishing village that's on its way to becoming a resort and second-home destination.
But Loreto has two interesting twists. One is that it's being promoted by FONATUR, the government agency that created Cancún.
And, perhaps more importantly, Carlos Slim—one of the world's richest individuals—has purchased the struggling Loreto Bay Golf Resort and Spa, as well as its unsold lots and the undeveloped land.
With both FONATUR and Carlos Slim behind Loreto, it may just be a hidden investment gem.
Not everyone is a beach person. In fact, I believe that most full-time expats prefer the ambiance and brilliant weather of Mexico's colonial heartland. Mexico truly shines for its wealth of Spanish-colonial cities and their impressive colonial architecture and ambience.
Here are three examples of the colonial living options that represent the scores of towns where expats have settled…
#7: Ajijic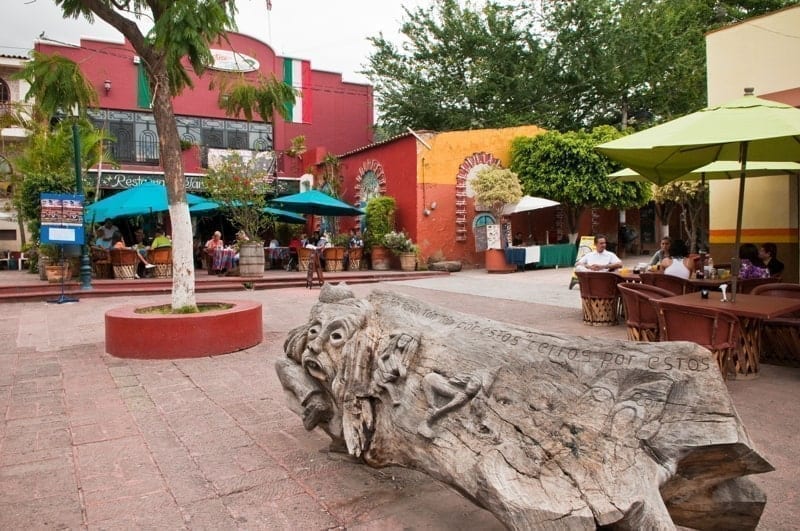 Ajijic (pronounced ah-hee-HEEK) is a remarkably picturesque and friendly colonial town. Located at 5,000 feet above sea level (1,500 meters) the weather is just about perfect all year. Ajijic is a 500-year-old village, located on the shores of Lake Chapala, Mexico's largest lake.
The narrow cobblestone streets are lined with colorful houses, along with more boutiques, galleries, and restaurants than you'd expect in a town this size.
#8: Guanajuato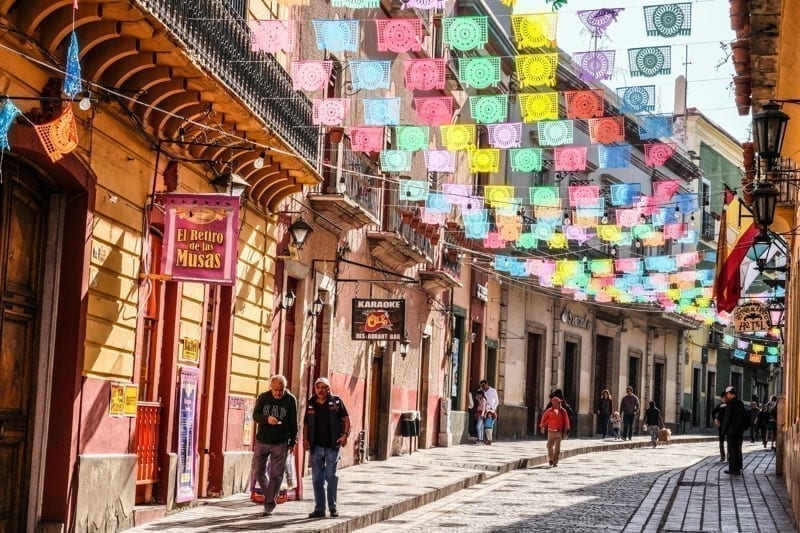 Guanajuato is another colonial gem, but it's a gem that's less polished and more natural than Mexico's famous expat haunts. I've heard it is called the "most romantic city in Mexico."
Instead of Ajijic's thousands of expats, for example, Guanajuato's number is in the hundreds. It's still a large town with everything you need—with beautiful architecture—but it's more of a "Mexican" town, with less expat influence.
#9: Álamos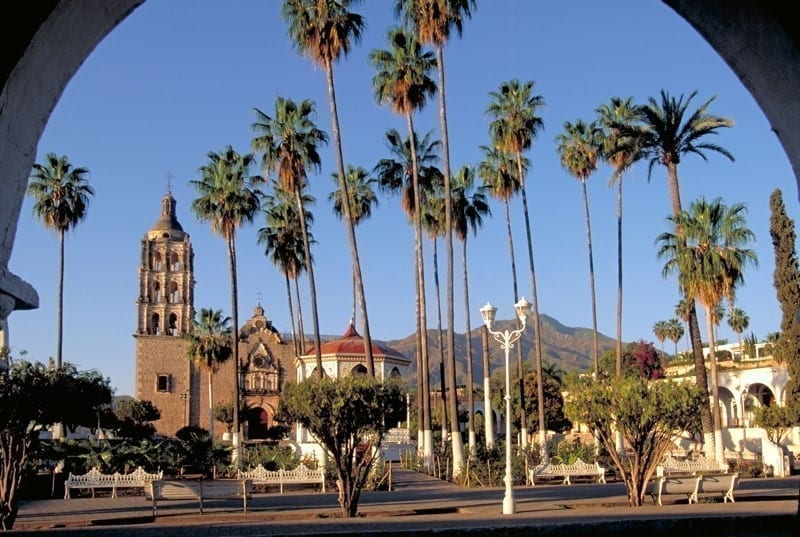 Álamos is a small town of less than 25,000 people, but the state of restoration and preservation in its historic center is beyond anything I've seen, anywhere.
Of the dozens of Latin American cities that bill themselves as a "bohemian town that's home to artists, writers, musicians, and poets," Álamos is the only one where I've actually met a large percentage of artists, writers, musicians, and poets.
Álamos is also the town where I've met the most female expats living on their own. In my experience since 1998, it's one of the best places for a woman moving abroad on her own.
For a small-town alternative to cities like San Miguel, Guanajuato, and Oaxaca, Álamos is the best I've seen.
Lee Harrison
Part-time Mexico expat hosting this week's Live and Invest in Mexico Virtual Conference