At our most recent Live and Invest in Portugal Virtual Conference, it was exciting to see how that country's market has adapted. Despite the pandemic restrictions, local property and legal experts are going the extra mile to help foreign buyers move forward with their dream to move to Europe's top retirement haven.
When it comes to property prices, Portugal is no longer bargain-basement territory. For that reason, it's not the place to go for pure investment. But, if you're looking for a sophisticated European lifestyle—even just part year—it's a market you should consider.
And, when compared with its European neighbors, Portugal remains affordable—not just in terms of property but for the overall cost of living here, as well.
Attendees at our annual Portugal event got the inside scoop on everything from residency and visa options to current property opportunities and what it's like to live in this country day to day, straight from the experts and expats on the ground.
Here are some top insights from the property-focused presentations…
The Clock Is Ticking On The Golden Visa
Since its introduction in 2012, Portugal's Golden Visa program has attracted many foreigners seeking an affordable residency in Europe. The minimum investment is currently 280,000 euros (around US$337,000)—though higher in urban areas.
Changes, due to come into effect from Jan. 1, 2022, increase the minimum investment amounts and also the qualifying locations. From then on, the visa will apply to areas of lower density and places in need of rehabilitation.
Bottom line, from next year, Lisbon, Porto and The Algarve will be cut from the Golden Visa list. If you had your sights set on any of these areas—with the view to securing a Golden Visa—now is the time to act.
Look Beyond Lisbon (Even Just A Little)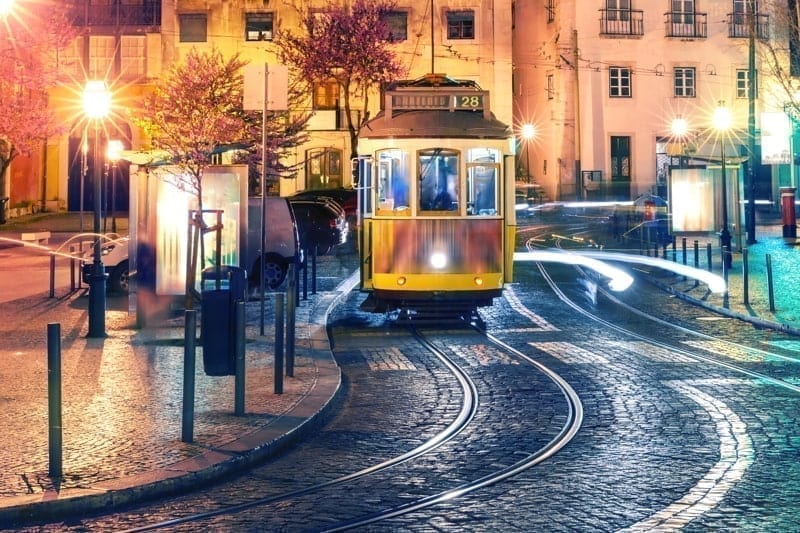 In Lisbon, the minimum investment amount for the Golden Visa is 350,000 euros.
As our Portugal property expert Luis da Silva puts it, "If you find a property in Lisbon for 350,000 euros, jump on it. They're a rare find…"
Once the market heated up with foreign investors, most property valued at 350,000 euro jumped up to between 400,000 and 500,000 euros… giving you a much higher price per square meter (not to mention the risk of overvaluation). Those properties are unlikely to drop in value any time soon. If you're looking for the sophisticated culture the city offers, you'll get better values widening your search to beyond the greater Lisbon area. A reliable property-finding agency can help you with this. (More about that later.)
The Algarve Remains Affordable (For Now)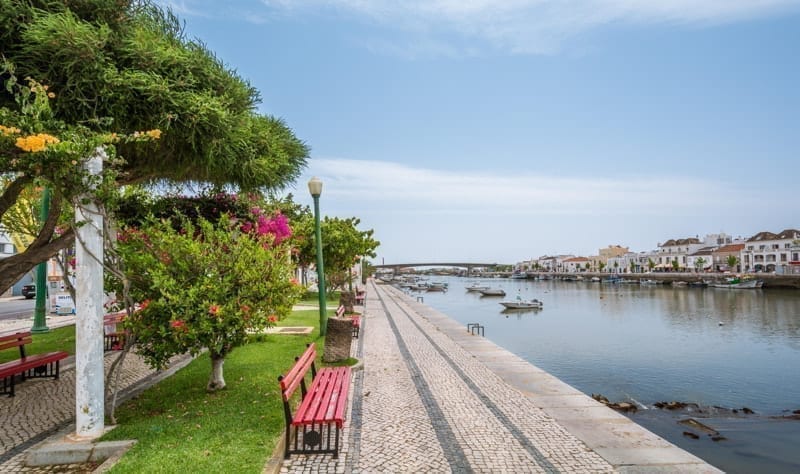 The Algarve remains the top choice among expats in Portugal. As a world-class destination, it ranks among the top 15 places for international travel. And foreigner shoppers account for over 30% of activity in the local property market. All that said, it's still possible to find an affordable property here. While prices are an average 4,640 euros (US$5,370) per square meter in Lisbon, here on the sunny Algarve coast, the average is 1,980 euros (US$2,385) a square meter.
Right now, you can still buy an apartment close to the beach for under 200,000 euros. For example, there's a one-bed apartment for sale in Carvoeiro (the charming town that usually plays host to our annual Portugal conference). Fully furnished and close to the beach, it's asking 170,000 euros (US$204,800). Putting it on the short-term rental market from June to September, you could expect income of around 9,600 euros (US$11,500).
Work With A Reputable Property Finder
The resounding message from our on-the-ground Portugal team is to rent before you buy.
While you can shop for a rental property from a distance, it's not recommended to make a purchase sight unseen. Better first to find a good long-term rental…
As you'd expect, coming in the off season is when you'll find the best deals. In the summer months—when many business people in the Algarve look to make their annual income—it's near impossible to find anything but short-term rentals. Things are much more flexible by September/October when you can enter a contract for a "winter let." (Note: this will be cheaper than an annual or long-term let.)
As for navigating the real estate market, a property finding agency is recommended. Whether you're after a sophisticated city experience or a quiet life on the coast, a good agency can steer you toward suitable areas and, through their connections, identify potential properties. This is a big time-saver when you're in unfamiliar territory… and don't speak the language.
Lief Simon
Editorial Director, Overseas Property Alert