In a matter of days, we will release our 2022 Overseas Retirement Index.
This survey presents our selection of the top choices for spending time and money overseas this new year.
It's the 13th such survey in our history… but this year's version features some important firsts.
Here's a sneak preview…
Announcing: The World's Best Place To Retire Overseas In 2022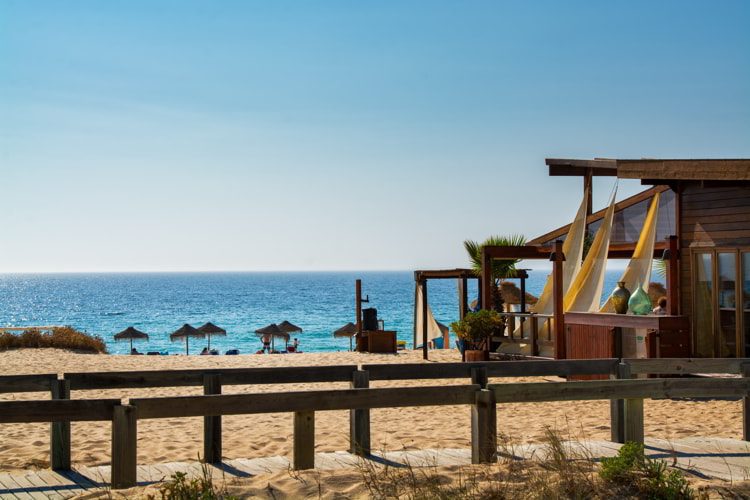 If you've been following our publications for any time, you know that our all-time favorite overseas retirement destination for the past eight years has been Portugal.
This country is pretty hard to beat.
Specifically,
Portugal's Algarve region
checks every box on the retiree's wish list… from safe and welcoming to healthy, affordable, and great weather.
That's why, again, for eight years,
the Algarve
has taken top billing in our annual Overseas Retirement Index.
Would we ever find another location to compare or compete… we began to wonder.
The Algarve is as appealing as ever… but, alas, not quite as budget-friendly. This remains one of Europe's most affordable options… but, as both
the cost of living
and, in particular, of
real estate
have risen, we were more motivated than ever this year to name a new number-one.
Turns out, we didn't have to look too far…
The best place in the world to live or retire overseas in 2022?
That'd be Comporta, Portugal, an up-and-coming locale 90 minutes south of Lisbon in Portugal's Alentejo region.
Comporta features long expanses of soft, white-gold beaches, frothy Atlantic waters, and rugged scenery. This is a land of sand dunes, pine forests, patches of yellow wildflowers, and so many rice paddies you might think you're in Southeast Asia.
Comporta has a kind of relaxed sophistication that has some describing it as "hippie chic." People wander barefoot along sandy tracks to the beach or meander on bicycles or in golf buggies. Local artisans sell trendy homemade crafts, like leather bags and hand-woven caftans. Yoga practitioners offer classes in open-air spaces.
Due to factors of geography and history, there are few new-builds around here. Instead, old buildings are repurposed for modern uses. The effect is that Comporta looks much the same way it did 50 years ago… like some stylish, sandy outpost lost in time.
This is where Comporta stands out, especially in comparison to the Algarve. As parts of the Algarve teeter toward over-commercialization, people are exploring new areas of this enchanting country.
While it doesn't boast the same number of expats or amenities (yet), Comporta stands out at the top of its list, thanks to its virgin beaches, rugged landscape, and unique charm that mixes the traditional with the modern, the simplistic with the chic.
First Runner-Up
For the past few years, Mexico has been hot on the heels of Portugal in our overseas retirement indices, and 2022 is no exception.
That's because
Mexico
makes a lot of sense for North Americans…
Mexico offers a generous 180-day tourist visa, meaning you never actually have to
apply for residency
if you don't want to. And it's home to big, well-established expat communities across the country.
For these reasons and more, the first runner-up in this year's index is Puerto Vallarta. Situated on Mexico's Pacific Coast, surrounded by the Sierra Madre mountains in scenic Banderas Bay, PV is a long-time favorite destination of retirees, spring-breakers, and, nowadays, digital nomads.
Like Comporta,
Puerto Vallarta
ticks all the boxes—especially for American and Canadian retirees. It has an international airport with direct connections to the States and Canada; it has high-quality, affordable medical care with English-speaking doctors; and it has a vibrant culture highlighted by local festivals and an out-of-this-world culinary scene.
If you love being on the water, this is the place for you. Many expats and retirees own boats and park them in the marinas in the bay. Whether it's sailing, snorkeling, whale watching, or simply walking along the beach, PV is a premier destination for ocean-lovers.
It's also an all-around great lifestyle pick. It gets high marks across the board in the index but scores slightly lower than Comporta in terms of crime (Portugal is the third-safest country in the world—tough to compete with) and the ease of buying real estate as a foreigner (Portugal doesn't impose any restrictions while Mexico requires you to establish a fideicomiso in many cases).
Start Your New Life Today, Overseas
A world full of fun, adventure, and profit awaits! Sign up for our free daily e-letter, Overseas Opportunity Letter, and we'll send you a FREE report on the 10 Best Places To Retire In Style Overseas Today
Second Runner-Up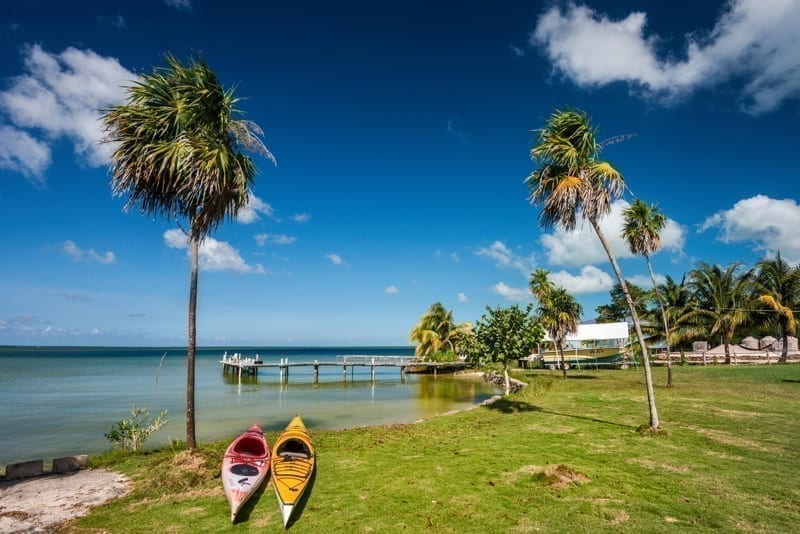 Belize is another of our longtime favorites and another compelling option for North Americans. It's the only country among the top five of our 2022 index with English as its official language.
Belize
, less than a three-hour flight from the United States, is almost as easy to get to as Mexico. It has one of the
best retirement residency programs
on Earth, and it taxes jurisdictionally, meaning you pay taxes only on locally sourced income.
This year's index names Belize's Cayo District as its second runner-up. Located on the mainland in the western part of the country,
Cayo
is a frontier of rivers and rain forest. Here, the burdens and concerns of the rest of the world feel far away and unimportant.
The region has long held a kind of mystique. Its rich history dates back thousands of years. Maya relics are embedded throughout the vast natural landscape and are an intrinsic part of what is today a burgeoning community.
Over the past few years, this area has created an open-minded identity that celebrates healthy living, art, agriculture, environmental preservation, and diversity. Cayo hasn't been inundated with corporate developers or daiquiri-drinking tourists but has evolved gradually, allowing it an atmosphere that can't be contrived or created intentionally.
The region encompasses some of the country's best opportunities for exploring rivers, caves, mountains, tropical forests, and wide-open spaces, including the Mountain Pine Ridge Forest Reserve, the Chiquibul Forest Reserve, and an expansive network of tributaries of the Mopan, Macal, and Belize Rivers.
Cayo's cost of living is low
, and English is widely spoken.
Belize is a tax haven
and offers easy residency. Cayo fell down slightly in the categories of health care and infrastructure, as neither are well-developed in this rural corner of Belize.
The Best Places In The World To Retire Overseas In 2022
Which other destinations made it into our picks for the world's best places to spend time overseas in 2022?
Following is the complete list, ranked in order from first to last and including the final grade we assigned each.
Of all the places in the world to spend time overseas, these 15 are our top choices:
| | | |
| --- | --- | --- |
| Position | Destination | Final Grade |
| 1. | Comporta, Portugal | A |
| 2. | Puerto Vallarta, Mexico | A |
| 3. | Cayo, Belize | A- |
| 4. | Northern Cyprus | A- |
| 5. | Paris, France | A- |
| 6. | County Clare, Ireland | A- |
| 7. | Città Sant'Angelo, Italy | B+ |
| 8. | Salinas, Ecuador | B+ |
| 9. | Phuket, Thailand | B+ |
| 10. | Las Terrenas, Dominican Republic | B+ |
| 11. | Santa Marta, Colombia | B |
| 12. | Kotor, Montenegro | B |
| 13. | Tierras Altas, Panama | B |
| 14. | Istria, Croatia | B |
| 15. | Ubud (Bali), Indonesia | B- |