Many people dream of opening a bar in an exotic location near the beach. Few actually do it. Even fewer do it and brew their own beer.
But that's precisely what Reid and Miranda are doing in Puerto Vallarta, Mexico, with the brewery they've named Monzón.
It's been quite a journey for this couple of young American brewers and entrepreneurs from Seattle… who launched their overseas adventures in Mumbai…

In 2014, Miranda jumped on an opportunity to live abroad when her school in Seattle opened a sister school in India. She signed a two-year contract to teach in the new school, and she and Reid made the move thousands of miles from their home to the other side of the world.
Thanks to his status as a "trailing spouse," Reid was not able to legally work in India.
"It didn't suit him," says Miranda. "He was very restless… clearly not cut out to be a house-husband in India."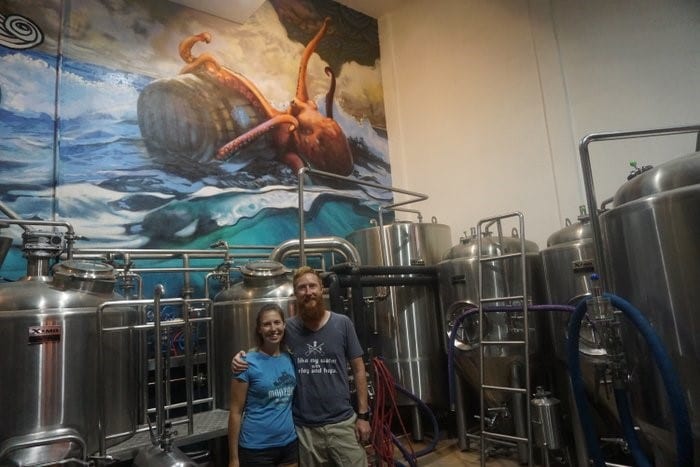 Then the couple had a chance meeting during Oktoberfest that would change their course dramatically.One of the brewers asked the couple if they'd pose for a picture.
"I told him the guy could take my picture if he'd give me a job," explains Reid, who had been into home-brewing for years.
Reid may have been joking, but as fate would have it the brewer needed help. Soon enough, Reid was working at the brewery, learning as much as he could. In the back of his mind, he'd always had the pipe-dream to open his own craft brewery.
So, then, the idea became to head back to Seattle where Miranda would continue teaching and Reid would follow his dream and open a small brewery.
After their two years in India, though, the reverse culture shock proved to be too much when the couple returned to the States.
"You go home after having had all these new experiences… and you feel like saving money for travel is more important than buying a new car.
"Meantime your friends are complaining that they scuffed their shoes. I haven't bought new shoes in years!" exclaims Reid.
Even a trip to a grocery store resulted in a healthy dose of culture shock.
"We were in there for an hour, and we left with an orange, an apple, and a juice. We couldn't figure out how to navigate this world with so many choices," laughs Miranda.
Not ready to settle back in the States, the couple looked south of the border.
When Miranda found a teaching job in the coastal city of Tampico, the two packed up and moved to Mexico. The job didn't turn out as she'd hoped, and Miranda decided to move on after the first semester.
While she had been teaching, however, Reid had been hard at work developing a business plan for a brewery. The first order of business was choosing a location.
"We had been to Vallarta before and had always said 'Vallarta is so beautiful… wouldn't it be great to live there… ha, ha, ha… vacation dream!'" recalls Miranda.
So the couple headed from Tampico to PV to investigate the potential for opening a brewery there.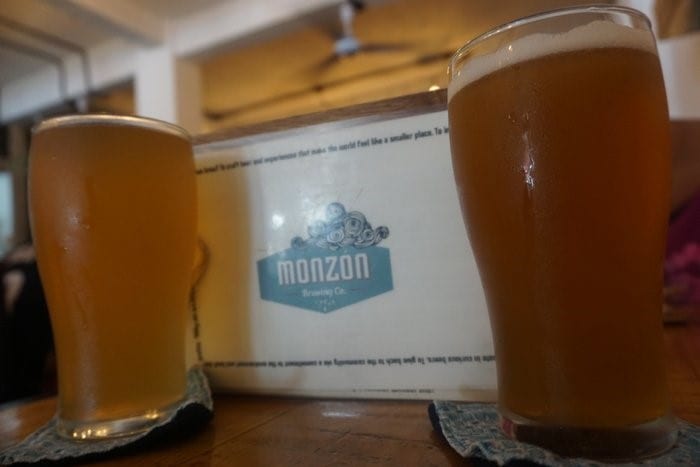 While most visitors to Puerto Vallarta come to relax on the beach, Reid and Miranda spent their trip meeting lawyers, talking to fellow brewers, and scouting possible locations. After looking at more than 40 different spaces with no luck, they were ready to give up the search. Finally, after a nearly botched meeting, they found a perfect location downtown.
Fast-forward and, after months of construction and repairs, the couple opened their brewery in August 2017.
Many of the challenges they face in Puerto Vallarta are similar to those Reid faced brewing in India—challenges to do with the temperature, the quality of the local water, and access to ingredients. The couple can get high-quality hops in Mexico, for example, as there's not much competition for them… but they go bad quickly.
"In the end, the beer can taste like mango and passionfruit… or like cat pee and onions," jokes Reid.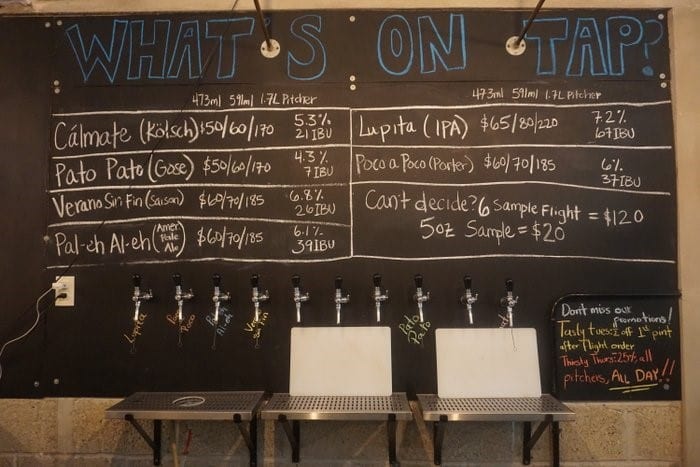 Staffing is also a challenge, as the hospitality industry in PV tends to be a revolving door. While it's not easy to find and retain the right people, Monzón takes pride in how they treat their employees. They pay above minimum wage, keep shifts to eight hours, and give a free beer for every shift.
In an effort to give back to the community, they also donate 1 peso for every beer to a local charity. Customers can choose their charity by dropping coins into a jar.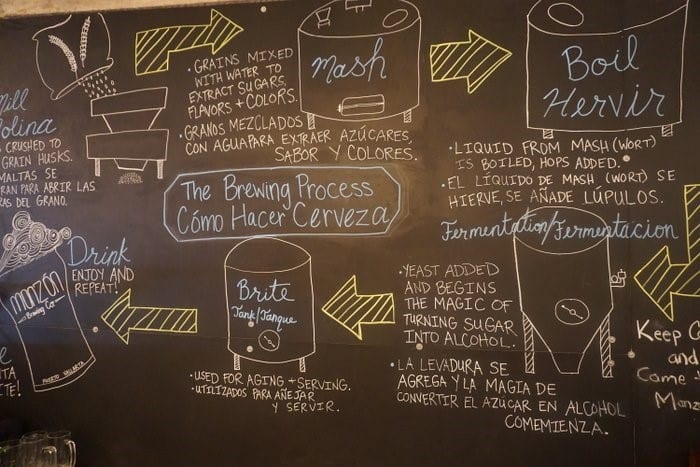 With almost a year of operations under their belt, the couple reflects on how it's gone so far.
"Being completely honest, I think that we overestimated the market for craft beer here," says Reid.
In addition to brewing craft beer, therefore, the couple must also educate people about craft beer. Detailed descriptions in the menu, a diagram of the brewing process, and knowledgeable staff help guide customers who are more accustomed to mass-produced lagers.
Craft beer is catching on in Mexico, though, especially in the big cities. After a recent visit, the Monzón brewers made arrangements to start selling their beer in Guadalajara.
As far as what kinds of beers are popular, you'd think it would be lighter varieties, thanks to Puerto Vallarta's hot and humid weather. To Reid's surprise, that didn't prove the case.
"People kept coming in and saying, 'What's with all these light beers? Where's your IPA? Where's your stout?'
"It's not true that everyone wants Tecate and Corona. Because you can get those anywhere. People want something different."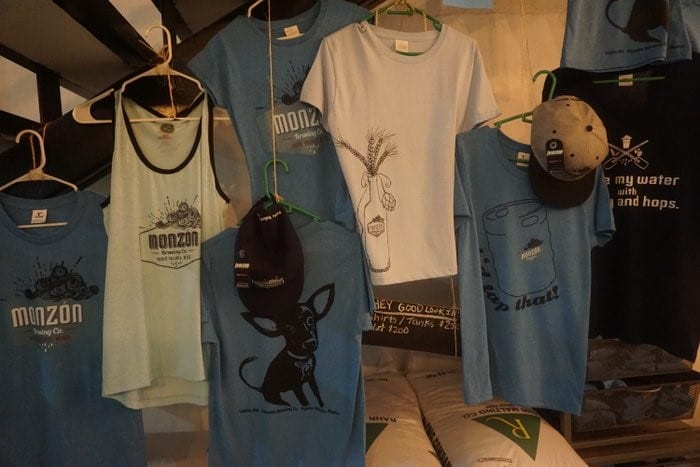 While Puerto Vallarta is a world-famous vacation destination, the brewers at Monzón are most certainly not on vacation.
"It's hard to have a work-life balance now because work is life," says Miranda. "We are here all the time, but we're doing something we love.
"We're building a brand… and a lifestyle at the same time."
Sasha Savinov