Can I Retire in Belize?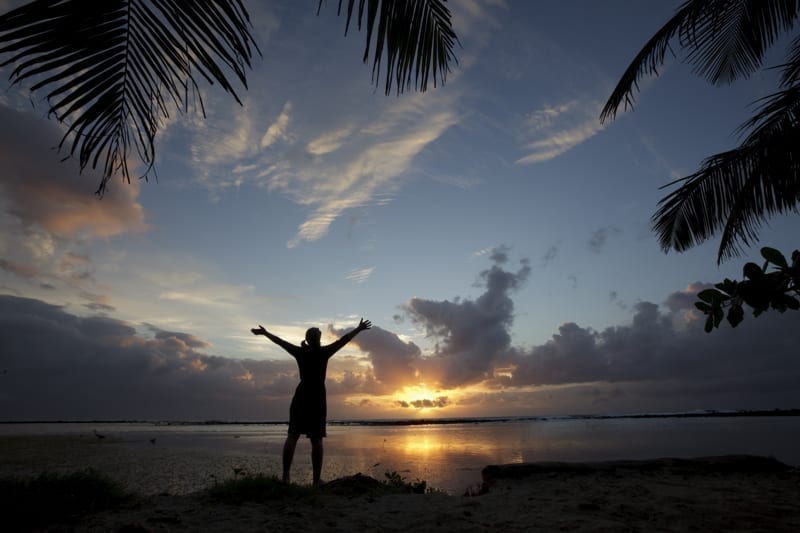 iStock/athenaphotography
You can absolutely retire in Belize! In fact, Belize is very keen to attract retirees. The Belizean government is doing everything possible to make the process of moving here quick and easy.
The reason is simple. Expats and retirees provide a boost to the local economy and also bring much needed US dollars into the country.
To attract retirees, Belize came up with a specially designed program, The Qualified Retired Persons Incentive Program.
Qualified Retired Persons Incentive Program in Belize
The
Qualified Retirement Program (QRP) is an incentive to facilitate those who meet certain requirements, to permanently live, retire, and relax in Belize.
The application must be done through the Belize Board of Tourism. In their website they outline the following:
Who Qualifies?

Any Retired Person 45 years or older.
Dependents only include spouse and children under 18 years (children under 23 years can be allowed providing a school enrollment certificate).
Must be a beneficial recipient of a pension or annuity of USD $2,000 monthly or USD $24,000 annually from a source outside of Belize.
Must be able to provide a written undertaking to deposit the amount in a bank, credit union, or a licensed financial institution in Belize.
Must pass the security clearance by the Ministry of National Security in Belize.
Must be able to remain in Belize for a minimum of 30 consecutive days annually.

What Are The Perks?

Any person who has been accepted into the QRP Program is entitled to the following under the Belize Retired Persons Incentives Act, Chapter 62 of the Laws of Belize, Revised Edition 2011:

QRP Resident Card – QRP's and their dependents shall receive QRP Resident Cards that entitles them to remain in the country and allow multiple entries into the country without a visa.
Duty Exemptions – QRP's shall be entitled to duty exemptions of the following items for personal use only within the first year of acceptance into the program:

Personal and Household Effects
(1) Personal Boat
(1) Personal Aircraft – Light aircraft less than 17,000 kg
(1) Personal Motor Vehicle – Model of must be within the last 5 years (Allowed to purchase a new vehicle every 3 years with proper disposal of previous vehicle)

Tax Exemptions – QRP's shall be exempted from all taxes and duties on incomes received from a source outside of Belize, capital gains tax and inheritance tax.

Application Process

Application forms for the Qualified Retirement Program in Belize can be acquired on the Belize Tourism Board website under Resources – Tourism Forms.

Completed Application forms and the list of supporting documents for applicant and each dependent must be submitted to the Belize Tourism Board office on #64 Regent Street, Belize City, C.A.

All payments must be made payable to the Belize Tourism Board in the form of USD cash or USD Cashier's check.

Birth Certificate – for the applicant and each dependent.
Marriage Certificate (If applying for dependents and spouse)
Authentic Police Record – from the last place of residency. (within 1 month of application)
Passport – clear copies of complete passport for applicant and all dependents.
Proof of Income – official statement from bank with pension or annuity amount and written undertaking for required USD $2,000 monthly or USD $24,000 annual deposit.
Medical Examination – medical certificate with HIV results for applicant and dependents.
Photos – 4 (front) and 4 (profile) recent passport photographs of applicant and dependents.

Fee payable at application submission:
USD $150.00 – Application Fee (non-refundable)

Fees payable at acceptance:
USD $1,000.00 – Applicant Program Fee
USD $750.00 each – Dependent Program Fee
USD $200.00 – QRP Program Card Fee

*Annual Renewal Fee BZD $50.00
Apply for the QRP here: Qualified Retired Person Application Form
Visa Options In Belize Outside The QRP
Obtain A Visa Through A Work Work Permit
There are two ways of obtaining a work permit.
You receive a job offer from a Belizean company. The company will apply for the permit and do the relevant paperwork for you.
You apply for a Self Employed work permit. You will need to do this yourself or through an attorney.
Is It Easy To Get A Work Permit?
In a word, no. The Belizean government won't issue a work permit for any job that could be otherwise done by a Belizean.
As a result, you need to find a job where you are not competing with the existing labor pool. This isn't easy.
It is easier to go through the Self Employed route. You will need to prove that you are offering something different.
Get creative with the job title. If you have a specialist´s training be sure to highlight it in your application.
How About Permanent Residency?
Permanent residency means you can both live and work in Belize indefinitely. It's not easy to get this golden ticket.
You need to spend a full year in Belize, with a maximum of just 12 days out of the country.
There is also a police interview, background check and a means test to prove your income.
The fee is US$1,000 plus a deposit which can range from US$100 to US$1,200. This is refunded three years after your residency has been given.
Check out the official Permanent Residence Application Guide
How To Retire On US$2,000 Per Month In Belize
One of the big reasons we set our monthly estimate at $2,000 is the Qualified Retiree Program. It requires a monthly income of at least $2,000.
In fact, people who live frugally in more rural parts of Belize get by on far less.
Adventurous bloggers living in small villages report monthly budgets of around $600. Meanwhile, many couples get by on around $1,200.
At $2,000 income per month, you meet QRP requirements and can live comfortably. You can use the following budget to cover expenses and save:
Example Budget To Retire Belize $2000 Monthly Costs
| Expense | Monthly Budget in $USD |
| --- | --- |
| Rent | $700 |
| Groceries | $300 |
| Savings | $200 |
| Utilities | $200 |
| Entertainment | $200 |
| Cable & Internet | $150 |
| Miscellaneous | $150 |
| Calling & Text | $50 |
| Public Transportation | $25 |
| Hired Help | $25 |
| Total | $2,000 |
As long as you cut expenses and set money aside for a rainy day, retiring in Belize can be an inexpensive dream come true.
The Cost Of Immigration
You should also set money aside for the following fees:
Non-refundable application fee of $150
Applicant program fee after acceptance of $1,000
For each qualifying family member, an additional fee of $750
Fee after receiving QRP Residency Card of $200
Annual renewal fee of $50
Total: $2,150
A bachelor can expect to pay $1,350 upfront for residency as a retiree. A married couple would pay $2,100.
Some people complete the process on their own. Those who rely on legal services may end up paying up to $5,000 for all immigration costs.
As for the actual move, you can buy passage aboard a cruise ship for under $500 if it leaves from Florida or Louisiana ports.
The cost of airfare to Belize depends on where you fly in from. You can catch a flight for under $500 in California. Expect to pay closer to $800 from states that are further away, such as New York.
Shipping Personal Items
Ideally, when you retire in a foreign country, you downsize significantly. The best situation involves you moving with just a few suitcases.
If you plan to set up a house in Belize with your old belongings, you may decide to ship them. The cost of doing so varies based on a number of factors:
Cubic footage of the shipment
Packing options, such as crates
Shipping by sea or air
Most companies are tightlipped about their shipping costs until they complete a survey of your home or the items you want to move.
Some estimates we've seen show that you can ship enough belongings to fill a 20-foot container for under $5,000.
Note that you currently pay no taxes or duties on one shipment of personal items and one motor vehicle.
Housing Opportunities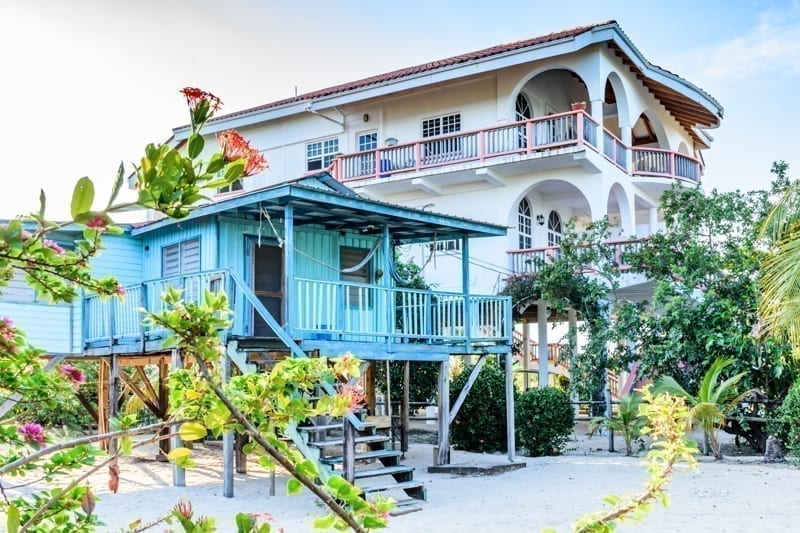 iStock/Lucy Brown – loca4motion
If the initial costs are starting to look a little high, consider the savings on real estate. There are some Americans who plan to retire in Belize like royalty. They end up spending as much or more on housing in Belize than at home.
Then, there are more frugal Americans who choose Belize for cost savings. These retirees can spend up to 75% less than the cost of rent or a mortgage in the U.S.
Read more: Check out point2homes.com to find houses for rent/sale in Belize.
Investment Opportunities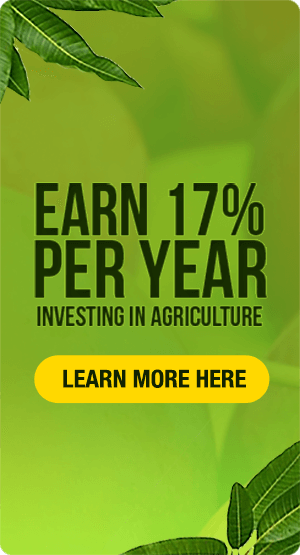 The tourist areas may seem too expensive to live in for most retirees. However, they may provide the perfect opportunity for owning an investment property.
From beach houses on private islands to villas in the cities, there are plenty of opportunities for becoming a landlord or Airbnb host.
This may help to supplement your income. Still, it's important to rely on trusted local expertise to guide you when investing in real estate.
You don't want to end up purchasing property that looks great but It´d be difficult to find tenants for. Working with someone who knows the area well is best.
Airbnb estimates that hosts can earn roughly $2,056 per month if they offer an entire place that rooms four guests. This is based on the expectation of only 15 nights rented per month at the going rate.
Making extra money on the side to supplement your pension or Social Security check is a great idea. How far it stretches depends on your spending habits.
Cost Comparisons
For the most part, Belize saves you money when purchasing goods and services. Note that 50 cents in American money equal $1 in Belizean currency.
Here are some of the expenses you may come across inBelize translated to USD. How this compares to your costs in the U.S. may depend on where you live and your quality preferences:
Three-course meal for two at a restaurant — $36
One pint of domestic beer — $2
12 oz bottle of water — $0.89
One dozen eggs — $1.87
Gym membership for one adult — $28.42
One ticket for the movies — $7.48
Wiring Your Retirement Money to Belize
When you become a qualified retiree, you're required to deposit $2,000 per month in a Belizean bank account. The good news is that banking in Belize is safe.
Belizean banks adhere to strict standards. They get audited once and sometimes even twice per year to ensure compliance.
Even so, if you've become accustomed to living on credit in America, you may want to reconsider this in your new home. Interest rates are often high and the loan-to-value ratio is around 50%.
This is one of the reasons people tend to purchase real estate in full when they can instead of relying on a mortgage.
But What About If I Want To Live On Less? Can I Retire In Belize For US$1,500 A Month?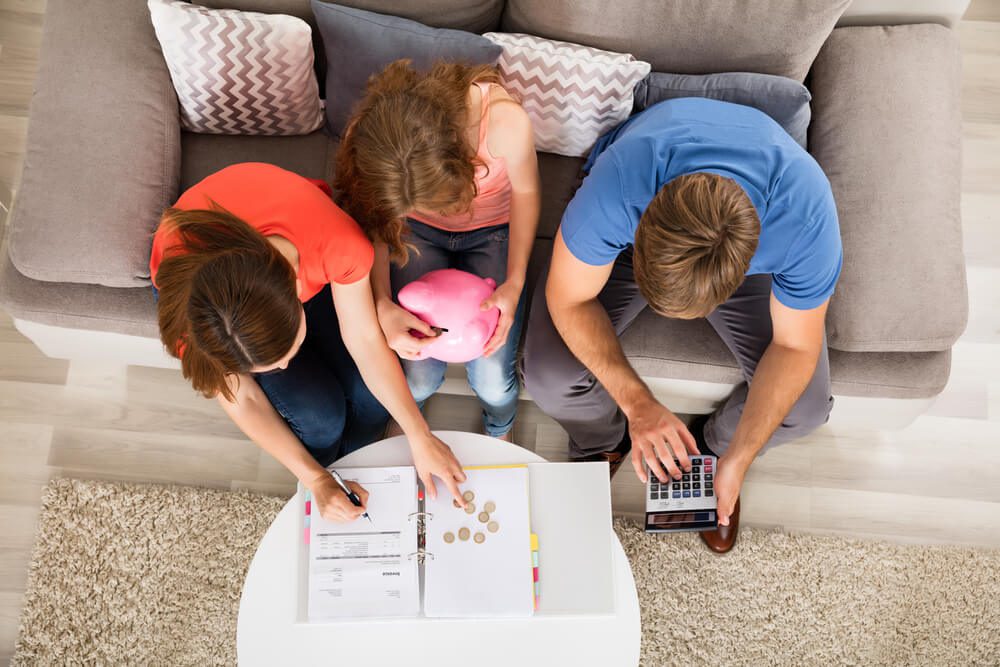 You can absolutely retire in Belize on US$1,500 a month.
This will prevent you from getting a residency or a QRP visa though, as the minimum threshold is US$2,000 per month.
US$1,500 Doesn't Sound Like Much, What Will My Standard Of Living Be Like?
Much higher than in the United States. The average salary in Belize is around US$800 per month. This means your money is worth almost double the average wage.
In the United States, the average salary is US$3,714 per month. In many places, your US$1,500 wouldn't even cover the rent.
When you factor in that rent, bills, and fresh produce are all far lower in Belize, you realize how far your money can go.
You will need to make some changes though. U.S. brand goods need importing and cost a lot more. You can't live on a budget here without making the change to locally grown, fresh produce.
Example Budget To Retire Belize 1500 Monthly Costs
| Expense | Monthly Budget in $USD |
| --- | --- |
| Food | $250 |
| Electricity | $200 |
| Water | $75 |
| Household Gas | $25 |
| Television | $25 |
| Internet & Phone | $100 |
| Eating Out/Other Entertainment | $150 |
| Miscellaneous Costs | $100 |
| Household Help | $200 |
| Property Taxes | $10 |
| Homeowner's Insurance | $150 |
| Car Registration | $8 |
| Car Insurance | $30 |
| Car Maintenance | $25 |
| Car Gas | $150 |
| Total | $1,498 |
Retire In Belize On US$1 Million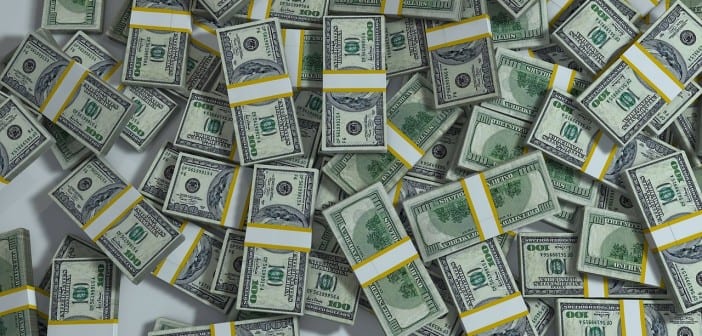 Well done on saving US$1 million for your retirement. For a long time, this amount was considered the ideal amount to save for comfortable retirement.
While it is still a significant amount, it doesn't go as far in the States as it once did. Instead of enjoying your million-dollar retirement, people are now focusing on how to get by on a million dollars in retirement.
But it's not like this everywhere.
Moving overseas can allow you a much higher standard of living. In some countries, a million dollars is still a very decent nest egg.
The strong dollar helps. So does the low cost of living you can find outside the American borders.
Central America has some the best options for expats wanting to retire on US$1 million.
Here are some reasons why you might want to spend it in Belize
Read More: Check out our Global Property Solutions Website for investment opportunities.
InvestGPS is Live and Invest Overseas´ investment opportunities division. Here we allocate global investment opportunities with investors to generate a steady and secure flow of income for their retirement.
Is It Safe To Move US$1 Million To Belize?
Yes. A Belizian bank is actually one of the safest places to put your money.
Belizean banks must always have at least 24% liquidity. High liquidity is one of the best ways to inspire investor confidence. Banks with low liquidity can be vulnerable to going bust.
Money in a Belize bank account can be a great way to protect your wealth too. If you ever found yourself losing a legal case, any money in Belize would not be recoverable by the claimant.
However, it is not wise to move all your money to Belize. Diversification is always the best strategy, and having all your money in one place leaves you vulnerable.
What Can I Do With This Extra Money?
Renting in Belize leaves you with money to invest in other areas. With your spare capital, you can generate income streams that will ensure you don't run out of money.
Ironically, some of the best investments in Belize involve property. Buying a property and renting it out is a great way to get an income stream going. And with the property market continuing to strengthen you have a chance to make some nice money on your investment too.
Banking In Belize
Getting a Belizean bank account is a great way to protect your money.
Belizean banks are subject to strict laws to ensure security for customers. Belizean banks are a very safe place to put your money.
A bank in Belize offers a high level of privacy and protection. You still have to pay your taxes of course, but nobody can freeze your assets in Belize.
How To Send Money To Belize
First, you'll need to set up a bank account in Belize. Bring all your essential paperwork, such as your passport, visa and other information. Choose a bank that has a local branch near your new residence but is also a large national or international corporation for added safety.
Set up a transfer between your two banks. This will allow you to keep your Social Security funds in a U.S. bank, which can be safer than a Belize bank account. It's a great option if you're unsure whether you'll stay in Belize or choose to move to a new country for your retirement.
The Social Security Administration also allows you to directly deposit your check into an account in 69 different countries around the world, including Belize. You'll need to fill out a direct deposit form, which asks for your contact information in Belize and your Belizean bank account.
Once filled out, you'll receive your payment in the form of Belize dollars. This makes it easier to spend money and make payments in Belize but can cost you more in transfer costs and exchange rates if you decide to move to a new country during your retirement.
Should I Buy Or Rent in Belize?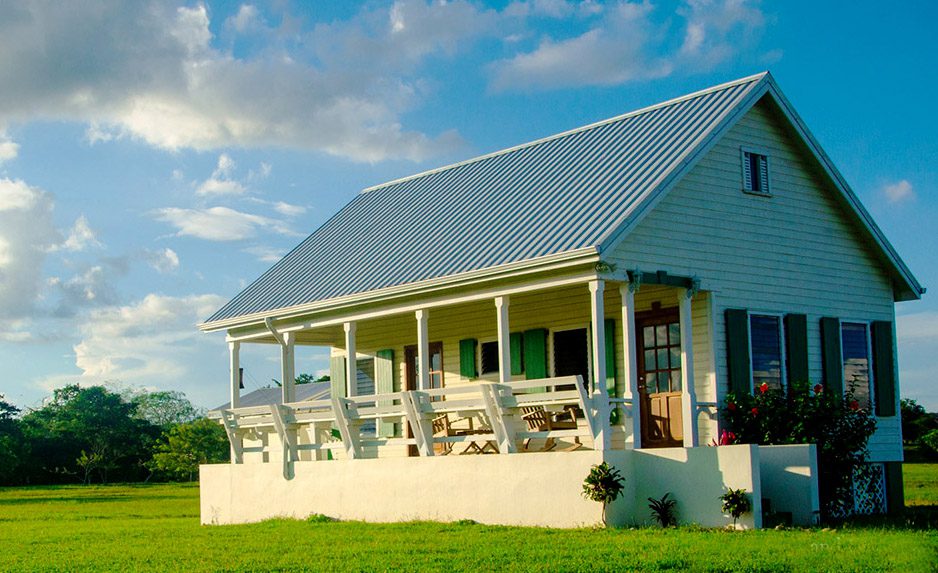 The Case For Buying
Buying a property will take up a big piece of your retirement budget. However there are some reasons why it can be a good idea.
The first is that real estate prices in Belize, especially in the popular tourist and expat parts, are rising. An investment in real estate can be a good place to park your money but there are a couple of important things to remember.
One is that, market liquidity is high in popular areas, but in the countryside can be very slow. If you bought a property in the countryside and needed to sell quickly, you could be in trouble.
In the tourist and expat areas, the liquidity is mostly in mid-priced properties. Splashing out on a very expensive property could also leave you stranded if you needed to sell urgently.
The Case For Renting
The case for renting in Belize is also strong.
If you want to enjoy a luxury lifestyle, a million-dollar budget will allow you to rent just about anywhere you like.
By not buying a property you will also have more cash available for things like trips back to the U.S. and for any emergencies that might occur.
Renting allows you extra flexibility too. If you decide you want to live somewhere else, renting means you can do this easily.
Can I Retire To Belize Part-Time?
This is one of the most popular options. Snowbirds love to come here to escape the cold weather. Belize is warm all year, but the best weather coincides with the worst weather in the northern hemisphere.
You can enjoy the best of both worlds if you choose this option.
It can also be a budget-friendly decision. If you buy a property in Belize, you can rent it out for some income while you are not living there.
If you choose to rent, you will enjoy having to pay for less than half the year.
What Options Are There Apart From Belize?
While you won't find another English-speaking country in Central America you can get by in Panama without learning another language. In Panama City English is widely spoken. If you prefer the beach lifestyle, the City Beaches of Coronado is another area with a strong English-speaking community.
Panama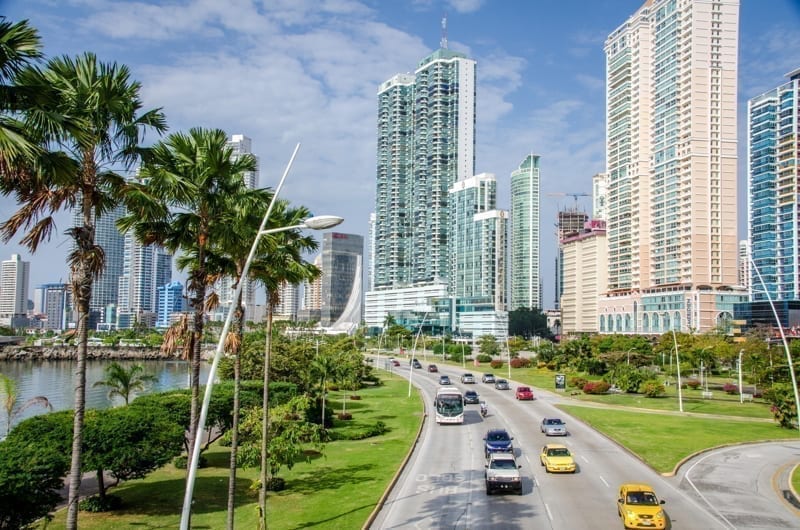 Alamy/Ambling Images
Panama has a more developed infrastructure than Belize, with better transport links and healthcare. The downside is the price. The popular expat areas are far more expensive than Belize. If you don't mind learning another language, you can find affordable places to live in the Panama countryside.
Mexico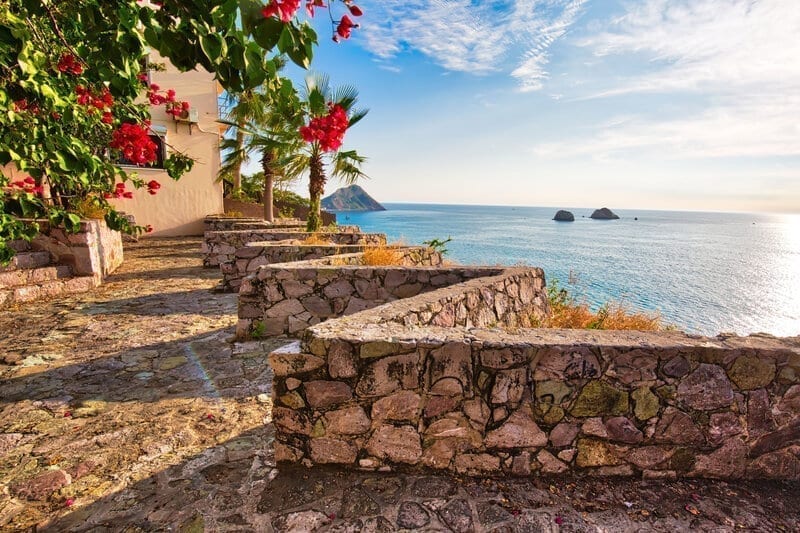 iStock/Elijah-Lovkoff
Mexico is another option to consider. There is a range of living options, and like Belize, you can simply drive to your new home.
Like Panama, the English-speaking areas come with a higher price tag but if you are willing to learn Spanish you can find some bargains. Mexico doesn't offer the same tax benefits as Belize but you can now buy real estate here which is a plus.
Retiring in Belize on Social Security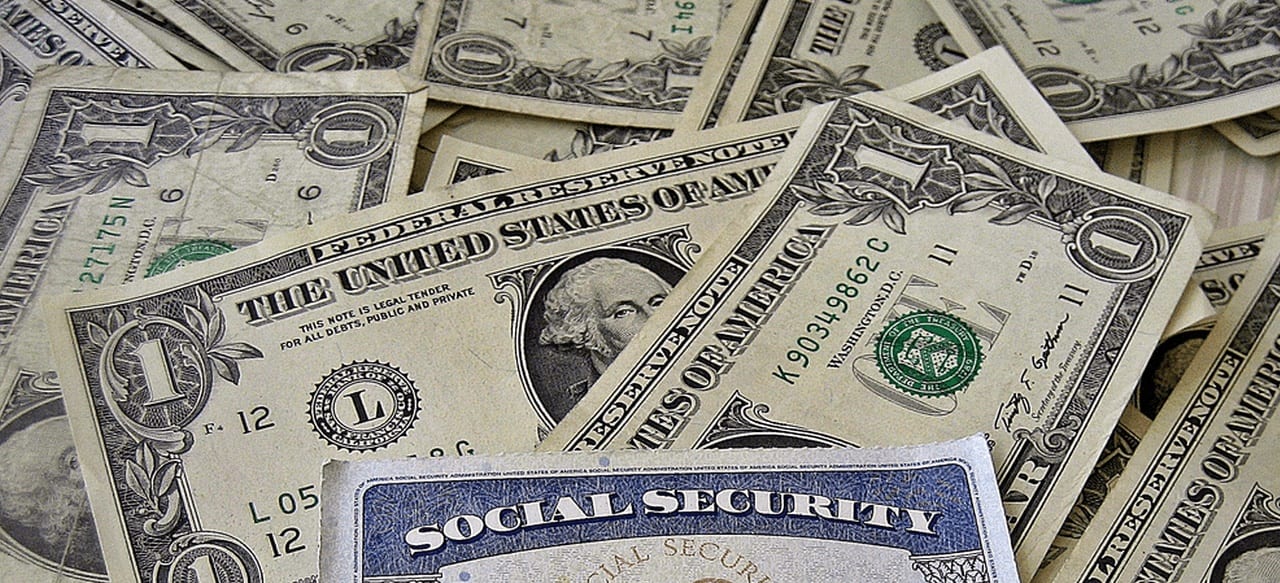 Receiving Your Social Security In Belize
Before planning your Belizean retirement with Social Security, here's a quick reminder of the basic qualifications of these benefits. Be sure you are eligible for Social Security before starting your new life in Belize.
You must have paid into Social Security for at least 40 quarters, or 10 years, before becoming eligible for benefits. The typical age of collection is 65 if you were born before 1937.
If you were born after 1960, the typical age of collection is 67. As long as you're eligible, you can begin collecting anytime between 62 and 70; you'll simply receive a reduced retirement check if you begin collecting early.
Social Security is available for any U.S. citizen, regardless of the country you're currently living in. However, as an expat, you may need to fill out a questionnaire to ensure you're still eligible for benefits. Make sure the Social Security Administration has your valid mailing address in Belize to receive any questionnaires or other important information.
Steps To Deposit U.S. Social Security Into Your Belize Bank Account
There are two basic ways you can receive your Social Security check while in Belize. Choose which option best fits your retirement situation:
Deposit your check in a U.S. bank account and wire funds to a Belize bank account
Deposit funds in a Belize bank account
If you decide to deposit your check in an American bank account and then wire your funds, you need to choose a safe and convenient wiring service. Thankfully, there are many financial institutions and private companies that make it easy to send and receive money while abroad. Here are a few common companies to send your U.S. funds to a bank account in another country and currency:
TransferWise
OFX
Xoom
MoneyGram
Western Union
Benefits Of Retiring In Belize On Social Security
The Qualified Retired Persons Program in Belize is an exciting way to spend your retirement years soaking up the sun and enjoying beautiful beaches and local scenery. When you choose to retire in Belize on Social Security, you can enjoy a number of benefits.
First, you can import many of your household goods and personal items without paying import duties. This includes larger items such as cars, planes, and boats.
Find out if you can still work in consulting or other industries in Belize. The Qualified Retired Persons Program in Belize allows you to still engage in gainful employment. Your employment must be exclusive with non-residents of Belize, so any consulting or online work is a great option for retirees.
As long as you are eligible for Social Security and have at least $2,000 per month in income, you can enjoy a comfortable retirement in the warm, friendly and beautiful towns and beaches of Belize.
OK, Sounds Interesting. What Steps Do I Need To Take To Retire In Belize?
The first step is to visit Belize and spend some time there. Live as a local for a few months and see how you like it. Just book your ticket and go! Check out Kayak.com for flight tickets right now.
Next, decide if you want to retire to Belize full time, or just for winter. If you only want to retire for winter, you might be better off renting a property.
Look into the visa option that is going to work for you. Starting with a QRP visa is often a safe move. Once you have imported your things here, duty free, you can decide on the next visa you want.
Will you drive your belongings here or send them in a shipping container? The roads here can be rough, so make sure you have a suitable vehicle if you're planning to drive.
Pros And Cons Of Retiring In Belize
Pros in Retiring in Belize
Close To The USA
Belize is close to the USA. You can fly to and from Belize in a matter of hours. Flights here are cheaper than most other overseas expat destinations. This makes it easy for friends and family to visit. You can quickly fly home in case of an emergency.
Wide Range Of Living Opportunities
Belize has a diverse range of living options. For a start, there are miles of pristine Caribbean coastline. You can choose to live in a busy beach town with an expat community.
But if you prefer peace and quiet, you can find lots of secluded spots too. You can live in the cool air of the mountains, surrounded by jungle, or on the grassy plains in an off-the-grid community.
Retire Part-Time Or Full-Time
Belize is a great destination for a part-time retirement. The dry (summer) season here coincides with winter in the States. Retire in Belize for the coldest months, and return home for the Spring and summer.
English Is The Official Language
Move to Belize and you won't need to worry about learning a new language.English is spoken throughout Belize. If you are keen to learn another language there are three Mayan languages the locals converse in.
A Top Tax Haven
Belize is a tax haven. Income earned from overseas is not taxable. The government is keen to have foreigners bring their money here, and the low tax rate is one of the perks they use to encourage this. You can bring your pension here tax-free.
Reduce Your Stress Levels
Belize is the perfect antidote to the stresses of modern life. The pace of life here is known as "Belize Time". Stores open later than the advertised times. Nobody rushes for anything. Some might find this difficult at first. However, living without worry can put years on your life, and help you remember exactly what is important.
Protect Your Wealth By Investing Overseas
A real estate investment in Belize is a great way to diversify your portfolio. By owning assets outside the USA you give yourself some extra security in case something goes wrong in the States.
Low Cost Of Living
Your money goes further in Belize. You can expect to improve your standard of living by moving to Belize. Food costs, rent, bills, just about all of your expenses will be a lot less in Belize.
The Chance For A New Adventure
Broaden your horizons. Moving to another country is good for personal development. You will need to learn some new skills and are going to find a lot of new experiences. If you're someone who is looking for an adventure or some excitement, a move to Belize will offer both.
Strong Expat Presence
Belize has an established expat community. You can move to Belize and find a group of likeminded expats there waiting. If you prefer to live away from the expat crowds, that's possible too.
Cons in Retiring in Belize
No Shopping Malls
If you live to shop Belize is not for you. There are very few shopping malls and goods tend to be expensive. Driving over the border into Mexico is an option if you want to find some U.S. style shopping malls.
Parties Can Be Late And Noisy
If you are looking for a quiet retirement, Belize may not be for you. Of course, you can find secluded areas but in general, Belizeans like to enjoy life and you celebrate at any opportunity. Parties can last all night, and requests to turn down the music are unlikely to be listened too.
Health Care Is Basic
If you require special health care, Belize is| not the best country to live in. Medical care here is basic. Luckily, you are close enough that you can fly back to the United States should you need to.
High Heat And Humidity
Belize is a hot, humid country. If you do not enjoysubtropical weatherand everything that goes with it, don't retire in Belize. It sounds too obvious to even mention but the heat is exceptional. Living with it full-time is very different from a couple of weeks in the sun.
Creepy Crawlies
Bugs, snakes, spiders, even crocodiles are all things you need to consider when living in Belize. With a little care, they won't be a big problem, but they are real-life considerations here.
Culture Vultures Should Pass
If you are keen on cultural events such as museums, theatre, opera, then you should know that you can't find these in Belize. There is lots of great live music though.
Very Basic Infrastructure
Belize does not have a developed infrastructure system. There are busses who can get you around the country but they are infrequent and don't appear to follow a timetable. If you want to travel freely in Belize you will need your own vehicle.
Lack Of Structure
If you are the sort of person who craves order and certainty in life, Belize could be difficult. It's not just the people in Belize who run on Belize-time. Businesses will generally open when they are ready, and even government agencies use this laid-back timetable.
Digital Nomads Will Need Better Internet
Living in Belize is not a good idea for digital nomads. The internet here is slow and unreliable. Belize also suffers from frequent electricity outages. If you have deadlines or need to be online regularly, Belize will drive you insane.
Where Are The Best Places To Retire On A Strict Budget?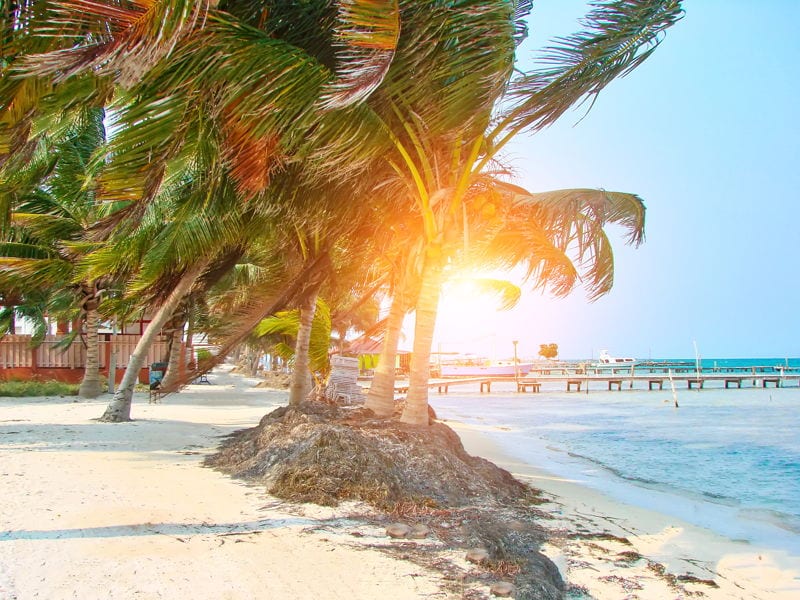 Assuming you are happy to retire here on a tourist visa though, your best option is Cayo. Here are a couple of interesting places to help you start your search.
Cayo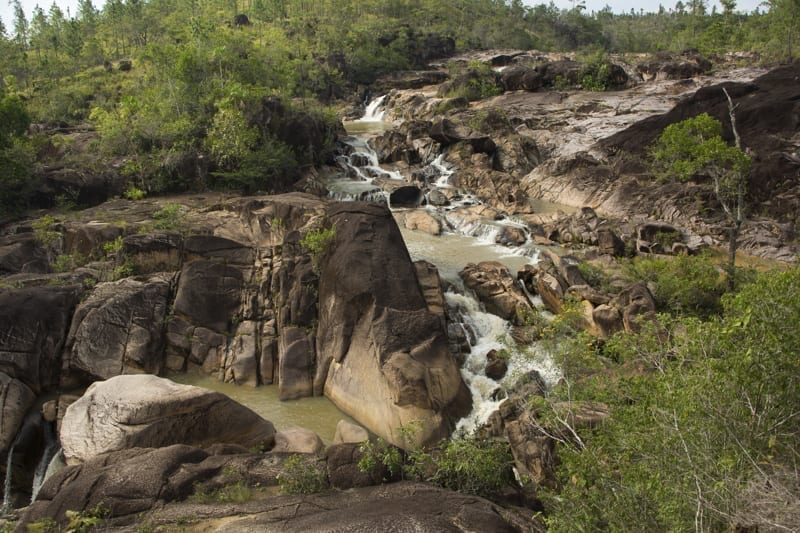 iStock/TopPhotoImages
Cayo is rural living at its best. The Cayo countryside is quiet and peaceful, perfect for enjoying the wonder of nature in Belize.
It's easy to live like a local here, although there are some expat bars and restaurants to be found too.
Santa Familia Village
A quiet countryside village northwest of San Ignacio.
The community here is mostly Spanish-speaking. The main village is made up of a few small grocery stores and street food vendors.
The community spirit is very noticeable here. Foreigners are starting to arrive but prices, including real estate, are low.
Spanish Lookout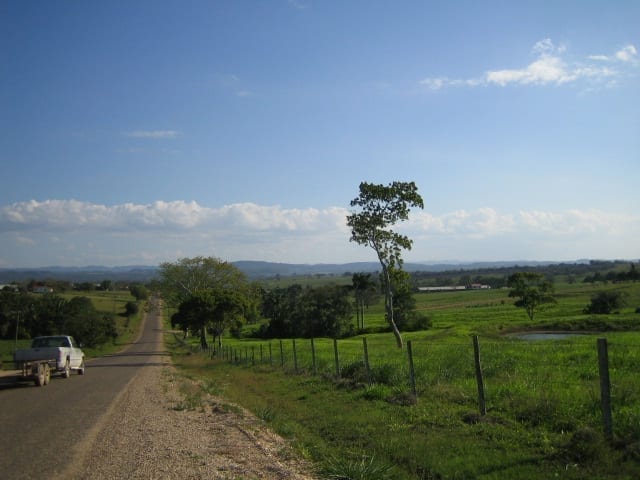 Via Wikimedia Commons
Spanish Lookout is the major agricultural center in Belize. You will never find it easier to eat fresh, healthy, local produce.
There is a strong Mennonite presence here, but they have moved with the times and use modern technologies. In fact, it is one of the most modern places in Belize.
Spanish Lookout feels like Midwest America from years gone by.
Don't let financing concerns hold you back from your dream of a tropical retirement. As long as you are eligible for the Qualified Retiree Program, you can reach your goal of retiring Belize Social Security. Learn more about the underlying costs and steps you need to take to retire comfortably in Belize.