An outdated notion of healthcare in Central America exists where hospital standards are only now emerging from the dark ages. Fortunately, bloodletting and leaches are as foreign to Panamanians as customer service and using car indicators.
Although the state-run hospitals are basic, the standard of health-care provided by private hospitals is some of the best in the world. Whatever your medical needs you can find the health care treatment you require in Panama. The prices are hugely competitive and the time and attention spent on you by doctors is a world away from the frantic feel of the U.S.
Get Affordable, High-Quality Health Care In Panama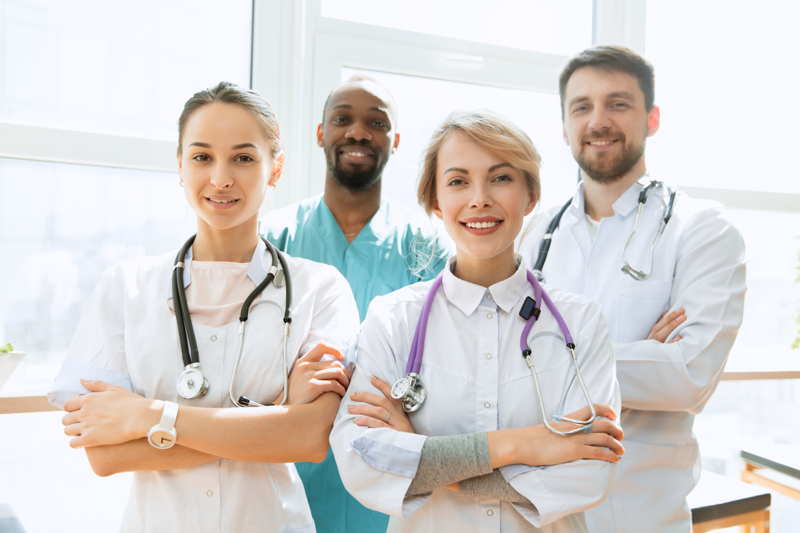 Image Source: iStock/master1305
Health care in Panama can be the equal of anywhere in the world. Combined with bargain prices, medical tourism has become a booming industry here. Panama City is home to Punta Pacífica Hospital, the only hospital in Latin America affiliated with and managed by Johns Hopkins Medicine International. Other renowned hospitals can be found in the city, for example, Punta Paitilla Hospital, which is generally less expensive than Punta Pacífica.
The cost of medical care in Panama is cheap. Like everything, medical costs are higher in Panama City than elsewhere in the country, but, even in the capital, a doctor's visit costs US$50 or less. In Panama City, clinics provide value (US$30 per consultation) and offer excellent, full-service care.
In the interior of the country, medical care is not as reliable or easily available. However, Hospital Chiriqui in Boquete is one of the best and improving rapidly. This is partly due to the high number of expats in the region. Other large towns like Coronado and Pedasí have clinics providing more than adequate care for day-to-day ailments, but for anything major, you'd need to go to Panama City.
It's safe to say Panama has the best deal for health insurance in the hemisphere. Many doctors are trained in the U.S., can speak English, and are well-versed in all prescriptions and ailments. Private health insurance and prescription drugs are readily available and much less expensive than their U.S. equivalents. American private health insurance policies are accepted in some Panamanian hospitals.
Public vs. Private Health Care In Panama
Panama has two health care systems—public and private. Panama guarantees health-care facilities for both nationals and foreign visitors who may need them. The public institutions are run by the Caja de Seguro Social (Social Security System) or the Ministerio de Salud (Ministry of Health). Working Panamanians receive free health care and prescription medication from hospitals and clinics within the Social Security System. Unemployed Panamanians receive health care through the Ministry of Health. Most Panamanians with extra money and foreigners usually prefer the private hospitals.
If you can afford it the standard of healthcare you will receive going private is excellent. Waiting times are extremely short (in many cases surgery can be scheduled within a day or 2) and the facilities are superb. Prices are also far less than in the U.S. with many people reporting their treatment in Panama came in at around 10% of the U.S. cost.
Standard Of Health Care Practitioners
Many people who have treatment in Panama remark on the high standard of workers here. Doctor's take time with their patients and never attempt to quickly rush to the next patient. The downside to the time they spend with each patient is appointments invariably overrun. You can expect your appointment to be at least 30 minutes later than scheduled. It is not uncommon for Doctor's to give patients their private mobile number and make themselves available to answer further questions and concerns the patient might have.
Panama has experts in all fields of medicine, many of whom also do shifts at the public hospitals. This enables those who cannot afford to pay for healthcare access to the same standard of healthcare as the wealthy.
Emergency Health Services In Panama
Dial 911 if you are unable to make it to a hospital and an ambulance will be sent to collect you. The ambulance service is not big however and they can often take a long time to arrive. This is especially true in Panama City where the heavy traffic plays a big part in long journey times. Depending on where you live a private ambulance service may be available to you.
Alternative Therapies And Medicines
Alternative therapies have been popular in Panama for centuries. Today, herbal medicine, indigenous medicine, and traditional medicines and therapies are as prevalent in Panama as modern medicine. You'll find many homeopaths, homeopathic pharmacies, acupuncturists, and chiropractors (most of whom are trained in the States). Massage therapists charge about US$30 for a one-hour house call.
Health Insurance In Panama
Health insurance in Panama is basically divided into two major types: Local HMOs, which provide coverage only for Panama, and international policies working through an established network of doctors, labs, and hospitals. In Panama, health insurance is sold by brokers who are not employed by any one company. The broker can explain what each company offers and the various rates of coverage.
You can expect to pay from $50-$200 for private health insurance. The insurance will pay around 70%-90% of your hospital bill and you will pay the rest. Be aware you are expected to pay the bill on immediately on completing your hospital stay.
Another option for insurance is to buy directly from your local hospital.
What You Will Need When Applying For Health Insurance
A copy of your passport or residency card
Your medical history
Your current address and contact details
Other Useful Information
Premiums will get more expensive the older you get
Speak with a specialist to find out exactly how what your health insurance will and will not cover you for
Not all the information will you need will be online and you will often need to speak with the company to get answers to your questions.
Pharmacies And Prescriptions
Most pharmacies in Panama (farmacias) are privately owned and generally only those associated with private clinics or public hospitals are open 24 hours. Many pharmacies are open late at night and many grocery store pharmacies have begun opening 24-hours. Prices for prescriptions drugs are low. Many drugs requiring a prescription in the U.S. are available over-the-counter in Panama. It is extremely helpful to know the name of your medicine in Spanish.
Vaccinations
Make sure you are up to date with all your regular vaccinations before arriving in Panama. In addition, Hepatitis A, Hepatitis B, Typhoid and Yellow Fever are worth vaccinating against before you visit Panama. There have been isolated outbreaks of cholera and Dengue fever. It is unlikely you will be exposed to these, especially if you don't go off the beaten path. You have a small risk of contracting the Zika virus. If you are pregnant you will want to bear this in mind. For everyone else, the Zika virus will only cause a mild fever.
Malaria is not a problem for most of Panama. When the canal was dug a huge program was implemented to kill the malaria mosquitos. In rural areas near the borders, anti-malaria tablets are worth investing in. You should also follow standard malaria advice and wear insect repellant and long sleeves when in a malaria risk zone.
Dental Care In Panama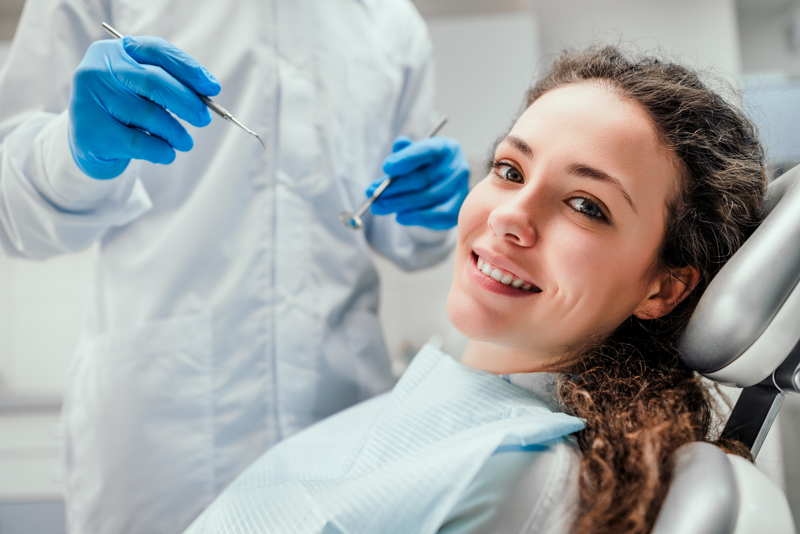 Image Source: iStock/Harbucks
Dental Care in Panama is amongst the best in the world. Panama City has facilities which are comparable with anywhere in the U.S. The prices are far less than in the U.S. and the dentists take time with each appointment and are not hurrying to get people through the door. Most of the dentists throughout Panama speak English and many were trained in the U.S. Outside of Panama City you will still find excellent facilities but not quite as many flourishes. For example, a dentist in Panama might have flat screen TVs in the operating room for you to watch TV while your teeth are examined.
Dental Tourism, where people visit Panama specifically to make use of the Dental facilities is an increasingly popular industry.
General Health Tips For Panama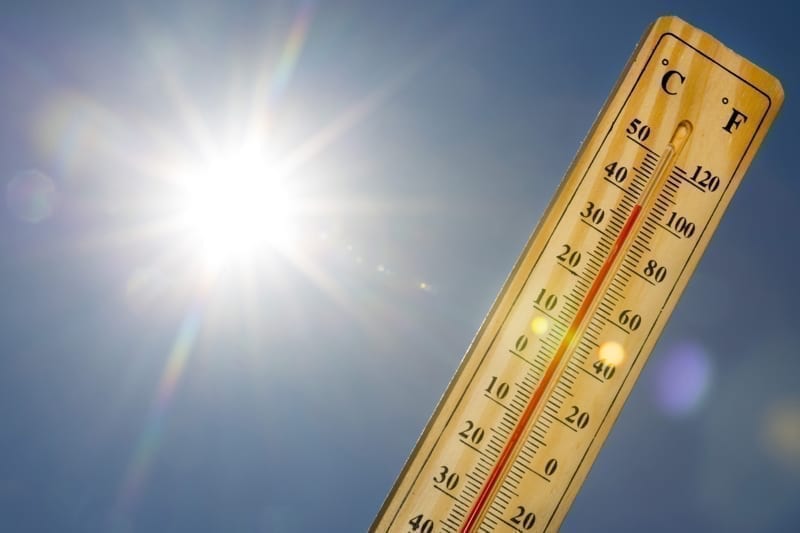 iStock/Cylonphoto
Panama is ahot and humid country, especially in the lowlands, take precautions against sunstroke and heatstroke.
Drink lots of liquids
Use sunblock when outdoors even if it is cloudy
Carry an umbrella, if necessary, to help block sun rays
Carry bottled water
Wear bug repellent
Pay attention to any red flags on the beach. It could mean jellyfish or even stingrays.
Hospitals Address And Telephone Details
Panama City District
Central Médico Paitilla – CMP
Address: Avenida Balboa y Calle 53, Panamá
Telephone: 265-8800
Clinica Hospital San Fernando
Address: Vía España, Panamá
Telephone: 305-6300
Complejo Hospitalario Metropolitano Arnulfo Arias Madrid
Address: Vía Simón Bolívar, Panama City
Telephone: 503-6600
Hospital de Especialidades Pediátricas
Address: Vía Simón Bolivar, Panama City
Telephone: 503-6600
Hospital del Niño (English:Children's Hospital)
Address:Calle 34 Este, Panamá
Telephone:512-9801
Hospital Integrado San Miguel Arcángel
Address: Vía Ricardo J. Alfaro Panamá
Telephone: 523-6906
Hospital Nacional
Address: Cuba Av. & Calle 38 Este, Panama City
Telephone: 207-8100
Hospital Nicolás A. Solano
Address: Cl La Mitra La Chorrera
Telephone: 253-3220
Hospital Psiquiátrico Nacional (Psychiatric Institution)
Address: Cuba Ave. & Calle 38 Este, Panama City
Telephone: 207-8100
Hospital Punta Pacífica
Address: Punta Pacífica, Panamá
Telephone: 204-8000
Hospital Santa Fe
Address: Av. Simón Bolívar, Panamá
Telephone: 360-7400
Hospital Santo Tomás
Address: Calle 37 Este, Panamá
Telephone: 507-5830
Hospital Susana Jones
Address: Calle Ricardo A. Wilson, Panama City
Telephone: 503-1800
Instituto Oncológico Nacional
Address: Calle Gorgas, Panamá
Telephone: 512-7100
Colón
Hospital Manuel Amador Guerrero
Address: Calle 11, Colon
Telephone: 475-2311
Chiriquí
Hospital Centro Médico Mae Lewis
Addess: Vía Interamericana, David, Panamá
Telephone: 775-4616
Hospital Chiriquí
Address: 3ra. Y Calle Central, Calle Central, David
Telephone: 774-0128
Hospital Materno Infantil José Domingo de Obaldía
Address: Carretera Panamericana, San Pablo Viejo 507
Telephone: 775-4222
Hospital Regional de Chiriquí
Address: Ruta 1, Carretera Panamericana, San Pablo Viejo 507
Telephone: 777-8400
Herrera
Hospital Cecilio A. Castillero
Address: Av. Carmelo Spadafora, Chitré
Telephone: 996-4410
Hospital El Vigía
Address: Vía La Arena, Chitré
Telephone: 970-3200
Los Santos
Hospital Dr. Joaquin Franco
Address: Especial Las Tablas, Los Santos
Telephone: 994-6233
Veraguas
Hospital Regional de Veraguas Dr. Luis Fábrega
Address: San Antonio, Santiago
Telephone: 958-2300
Recommend Hospitals For Expats In Panama
Hospital Punta Pacífica
This is a private hospital with the best facilities in Panama. The hospital has a range of specialists. Popular with both expats and locals. This is one of the most expensive hospitals in Panama. The hospital has links with John Hopkins and lots of the staff here are John Hopkins trained.
Paitilla Hospital
Popular with expats as many of the Doctors speak English. The hospital has a specialist cancer treatment ward. A well-equipped and expensive hospital which offers critical care for newborns and adults.
Hospital Santa Fe
Located near to the Panama Canal, Hospital Santa Fe is one of Panama's most popular Hospitals for medical tourism. Lots of the doctors trained in the U.S. and provide a similar standard of healthcare.
Hospital Nacional
Hospital Nacional accepts international care plans and has a nurse to patient ratio of 1 nurse for every 10 patients. The hospital has an intensive care unit and emergency room.
Pharmacies and Prescriptions
El Rey provides 24 hour service. Other supermarkets, Super 99, Arrocha, Riba Smith and Metro X also have pharmacy services during their open hours.
Health Care In Panama: Quality And Affordability Guaranteed
By Liz Larroquette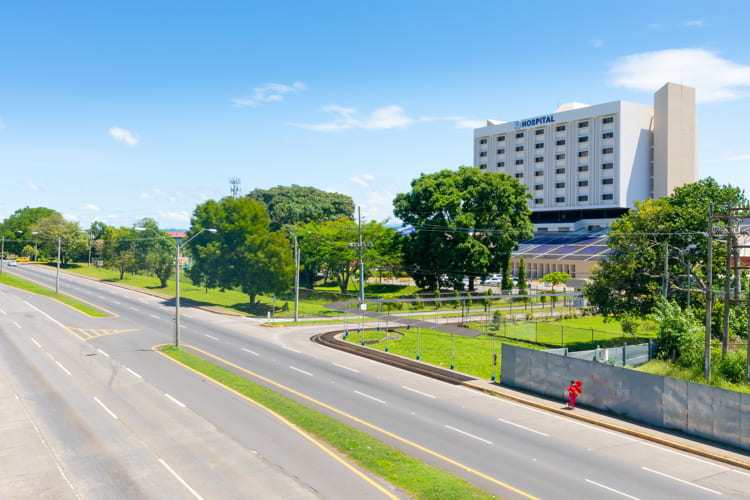 One of the first questions I'm asked when someone is considering Panama as a place to live or invest is: "But what about health care?"
Canadian and U.S. Medicare aren't honored in Panama. Commercial insurance policies such as Blue Cross and Blue Shield, United, and Humana also aren't accepted unless it's within their specialized international group (you wouldn't have that kind of policy without knowing it). If you're not otherwise insured, say with a local Panamanian policy, and something happens, it's generally paid out-of-pocket.
The mention of "out-of-pocket" health care will leave people, especially from the United States, almost paralyzed. There are too many stories about families being financially ruined by one bad diagnosis. When you try to explain, the roar in their heads is too loud.
Every once in a while something happens that paints a clear picture of the reality of health care in Panama. That happened to me recently.
In mid-July, I was enjoying a friend's visit when she had an accident. She didn't have insurance in Panama as she was just staying for a few weeks. We were talking and laughing, and in a moment things changed. At the time, it didn't seem bad. A simple fall, but once she went down, she gained momentum and face-planted, then rolled, on the concrete. I had no idea heads could bleed that much.
We got her into the car—maybe we should have waited for an ambulance—but a doctor walked by and said to get her to an emergency room. How bad could it be? Did she really need an emergency room and stitches? Well, yes, she needed 150 of them.
We were greeted by an efficient group of professionals. Tests revealed a broken nose and a gaping wound on her forehead. The plastic surgeon on call was an artist.
We were at Hospital Punta Pacífica, the most technologically advanced hospital in Latin America and one of two Johns Hopkins International-affiliated facilities in Panama. An interpreter was on hand and within minutes she was receiving treatment.
The initial numbing agents shot directly into the open wound were the most painful part. The plastic surgeon's talent was obvious in the perfectly executed stitches. When the sutures came out 10 days later, everything was better than normal. "You can thank me for taking away all the lines in your forehead," he laughed.
The total bill was US$2,200. It would have been US$25 with insurance, but hey, lesson learned. The surgeon deservingly received the bulk of the payment, at US$1,500. Tests, emergency room services, prescriptions, and follow-up accounted for the US$700 balance.
It was impossible to argue with the outcome. She looks better than she did going into the ER. Honestly, I still have a bit of PTSD from the accident, but my friend is all smiles. She expected to pay US$12,250 for the physician alone and planned to call her investment counselor to resolve the hospital balance, which she thought would be thousands more.
How is the health care in Panama? "Great," I always respond to anyone asking. "It's also affordable," I add.
I'm proud to be able to say that full-throated. It would be almost free with insurance honored in Panama… premiums run about US$45 a month.
My friend is getting ready to return to the States and is prepared to have her face inspected by friends who are considering a lift. Before leaving, she's going to pick up some EpiPens, which sell over the counter in Panama for 70% less than in the States. Same EpiPens, just less expensive.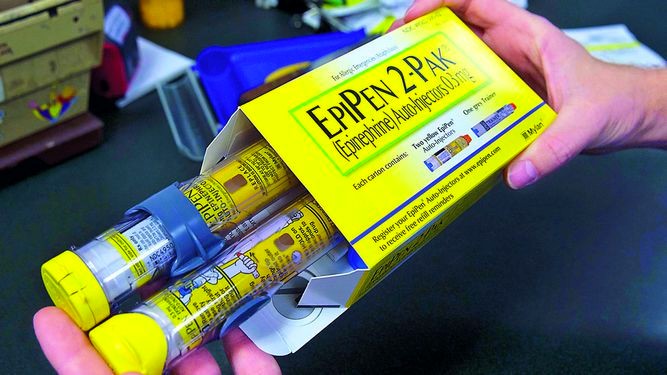 Liz Larroquette
Panama Insider