Can I Retire in Belize?
You can absolutely retire in Belize! in fact, Belize is very keen to attract retirees. The Belizean government is doing everything possible to make the process of moving here quick and easy.
The reason is simple. Expats and retirees provide a boost to the local economy and also bring much needed US dollars into the country.
To attract retirees, Belize came up with a specially designed program, The Qualified Retired Persons Incentive Program.
Qualified Retired Persons Incentive Program in Belize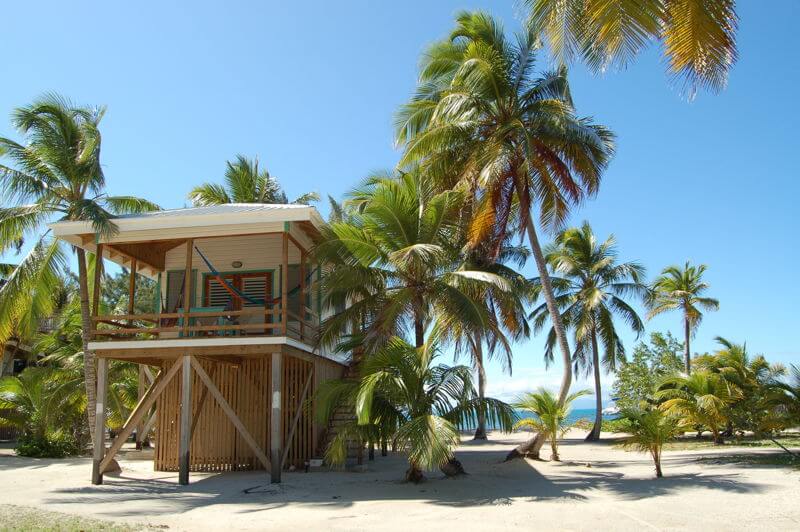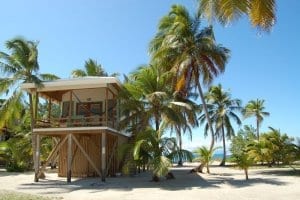 The Qualified Retired Persons Incentive Program (QRP) is similar to an extended tourist visa. It's even issued by the Belize Tourist Board.
How Can I Qualify?
You must be older than 45 years and in good health. Taking a medical in Belize is part of the process.
You must be able to prove a monthly income of more than US$2,000. If you prefer, you can send US$24,000 in a lump sum every year.
You must spend a minimum of 30 days per year in Belize.
You need to spend US$1,200 in administration fees. This is a one-time fee. Renewal fees are set at US$50 per year.
What Are The Perks?
The chance to pass through immigration control in the Belizean line.
A discount on your tax charge when leaving Belize.
You no longer need to get a monthly stamp in your passport.
A one off deal which allows you to import all of your household gods to Belize, duty free.
You can bring a new car into Belize, duty free.
What Are The Drawbacks?
You can't make any money in Belize. This means you can't open a business. You can't even rent a room out on Airbnb.
You still have to visit immigration twice a year. Once to apply for next year's renewal. The other time to collect your new card.
The renewal process can take an age to complete. If you don't re-apply early enough you run the risk of being left without a valid visa.
Lawyers are getting very high for this service.
Is It Worth It?
Belize expats are increasingly thinking that it isn't worth it long term. As a one-time payment it can be a good idea. You get to import your household goods and car duty free. The monthly trips to get a passport stamp are a pain, but in many cases a price worth paying.
Other Visa Options In Belize
Obtain A Visa Through A Work Work Permit
There are two ways of obtaining a work permit.
You receive a job offer from a Belizean company. The company will apply for the permit and do the relevant paper work for you.
You apply for a Self Employed work permit. You will need to do this yourself, or through an attorney.
Is It Easy To Get A Work Permit?
In a word, no. The Belizean government won't issue a work permit for any job that could be otherwise done by a Belizean.
As a result, you need to find a job where you are not competing with the existing labor pool. This isn't easy.
It is easier to go through the Self Employed route. You will need to prove that you are offering something different.
Get creative with the job title. If you have specialist training be sure to highlight it in your application.
How About Permanent Residency?
Permanent residency means you can both live and work in Belize indefinitely. It's not easy to get this golden ticket.
You need to spend a full year in Belize, with a maximum of just 12 days out of the country.
There is also a police interview, background check and a means test to prove your income.
The fee is US$1,000 plus a deposit which can range from US$100 to US$1,200. This is refunded three years after your residency has been given.
Can I Retire In Belize For US$1,500 A Month?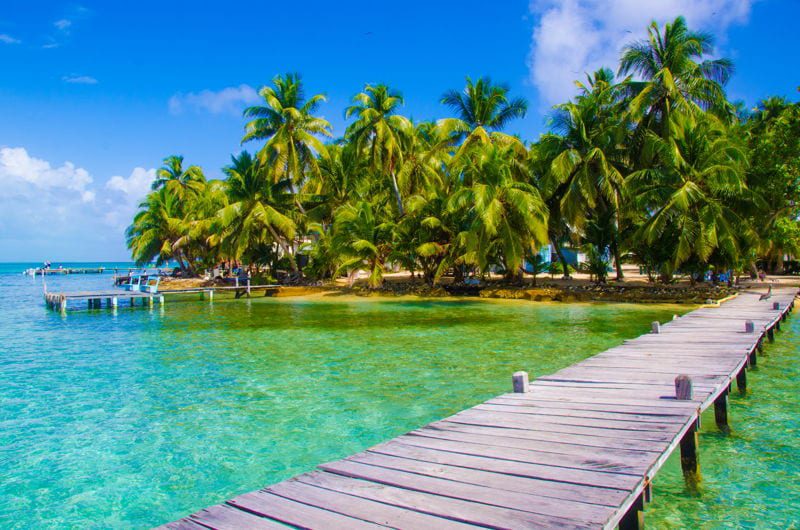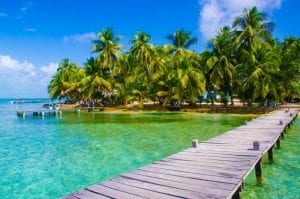 You can absolutely retire in Belize on US$1,500 a month.
This will prevent you from getting residency or a QRP visa though, as the minimum threshold is US$2,000 per month.
US$1,500 Doesn't Sound Like Much, What Will My Standard Of Living Be Like
Much higher than in the United States. The average salary in Belize is around US$800 per month. This means your money is worth almost double the average wage.
In the United States, the average salary is US$3,714 per month. In many places your US$1,500 wouldn't even cover the rent.
When you factor in that rent, bills, and fresh produce are all far lower in Belize, you realize how far your money can go.
You will need to make some changes though. U.S. brand goods need importing and cost a lot more.  You can't live on a budget here without making the change to locally grown, fresh produce.
What Kind Of Benefits Does This Higher Standard Of Living Bring Me?
Plenty.
You can afford meals out and small luxuries that you would have needed to do without in the States.
But, the surprising thing is, many retirees in Belize find themselves not needing these things.
They enjoy the quiet life, nature, and seasonal foods. A new TV seems like a waste of money when you can sit out on the porch and enjoy the warm breeze and countryside views.
Plus, saving money means trips home to visit grandchildren friends.
Another option is to take up a new hobby such as fishing or photography. Your extra money can pay for the equipment you need.
Where Are The Best Places To Retire On A Budget?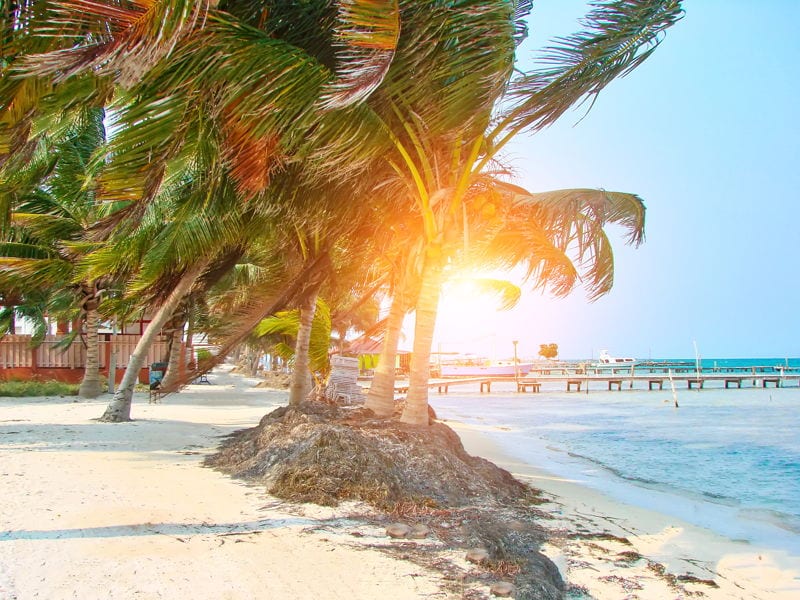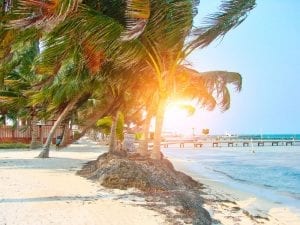 Assuming you are happy to retire here on a tourist visa though, your best option is Cayo. Here are a couple of interesting places to help you start your search.
Cayo
Cayo is rural living at its best. The Cayo countryside is quiet and peaceful, perfect for enjoying the wonder of nature in Belize.
It's easy to live like a local here, although there are some expat bars and restaurants to be found too.
Small Towns In Cayo
Santa Familia Village
A quiet countryside village north west of San Ignacio.
The community here is mostly Spanish-speaking. The main village is made up of a few small grocery stores and street food vendors.
The community spirit is very noticeable here. Foreigners are starting to arrive but prices, including real estate are low.
Spanish Lookout
Spanish Lookout is the major agricultural center in Belize. You will never find it easier to eat fresh, healthy, local produce.
There is a strong Mennonite presence here, but they have moved with the times and use modern technologies. In fact, it is one of the most modern places in Belize.
Spanish Lookout feels like Midwest America from years gone by.
Where Are The Most Popular Regions To Retire In Belize?
Cayo (Mountain Regions)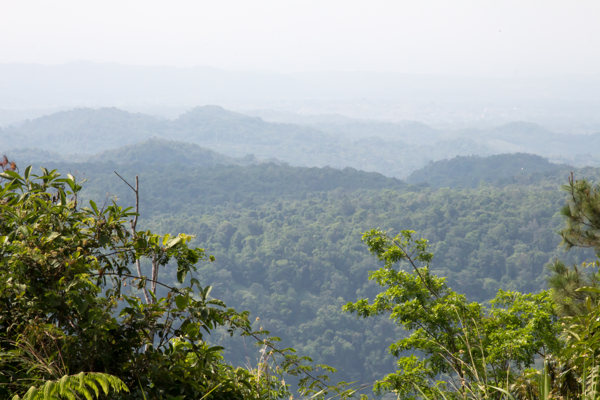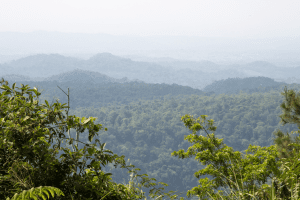 Things To Do
Belize is not a country for staying indoors. The Cayo region attracts people who like being outside. Gardening is popular. So too is hiking. There are some great jungle trails that take you through to see Maya ruins.
The ATM cave is a special highlight. The cave is home to the Crystal Maiden. This is the skeleton of a young woman. She was likely a sacrifice victim. Calcium carbonite crystals have grown on her skeleton.
Real Estate
Cayo has three different real estate markets. The first is the local market. Expats usually don't pick these houses, but if you are looking for affordable living overseas, they are a bargain.
The second market is the luxury real estate market. Riverfront real estate is appreciating fast and you can't go wrong with homes that have a river view.
Properties in the town are another sure bet. The rise in tourism means that rental potential is more important.
Expats looking to run a business in Belize are also opening Bed and Breakfasts and small boutique hotels.
The newest market emerging in Cayo is people coming to build their own houses. The countryside outside of Cayo is peaceful and quiet.
Building your own house allows you to find the perfect location. This option is also popular with people looking to live off-grid.
Building your own home means you can spec the house to include features such as a back-up generator. You can also ensure there is a plot for growing fruit and vegetables, and even a well.
Be sure to check what direction the prevailing winds come from. A cool breeze can make all the difference.
Expat Community
The big expat communities tend to be here for off the grid living.
Social events are usually fairly laid back and rustic. Farmers markets for example.
The lively beach bars that open until the small hours are a world away from the quieter scenes in out here in the mountains.
Other Info
The Cayo mountain district has lower temperatures, and less humidity than by the sea. You are still close enough for days to the beach though.
Cayo is also sheltered from the worst of the weather. Coastal areas in Belize often find themselves facing some extreme weather. By the time a hurricane arrives in the mountain areas, the storm will be weakening.
The mountains are a paradise for nature lovers. Birds, butterflies and plants all thrive here. In the quiet Cayo setting you can really connect with nature and get a feel for countryside.
Cayo (San Ignacio)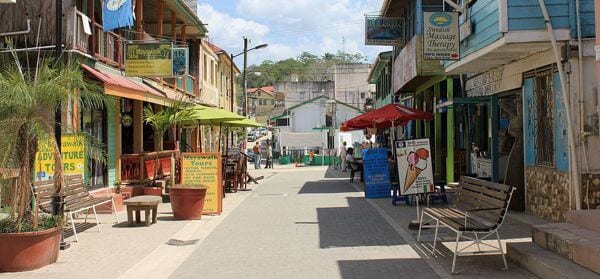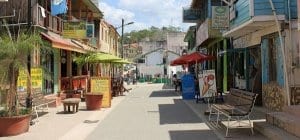 Things To Do
The list of things to do in San Ignacio grows every year. There are lots of restaurants and bars. You can find anything from Indian food, Italian pizzas, Indonesian dishes and burger bars.
Of course, there are lots of places selling the traditional local cuisine.
For days out, there are lots of local ruins to explore. A tour with a guide costs money, but you can easily explore lots of the ruins without one.
The river is a popular place to take a dip and have a few beers. The river is also great for canoeing and fishing.
The farmers market on a Saturday is the big event of the week. This is the place to buy your fresh fruit and veg for the week. You can also pick up locally made goods and art works.
The farmers market is a great place to scout around for second hand bargains.
Real Estate
Real estate prices in Belize are increasing. But they are still very cheap compared with the United States.
Real estate in San Ignacio doesn't have the same rental potential as some of the beach towns. What it does have, is a better potential for appreciation.
If you want to build your own house, you can still find plots of land at bargain prices. San Ignacio also has good options for living off grid. Solar power is popular here.
The San Ignacio real estate market is not as liquid as the beachfront markets. Be sure to factor this in, especially if you are investing with an eye on property appreciation.
Expat Community
San Ignacio is the biggest town in the Cayo District. It also home to the biggest expat community. However, the expats here like to keep to themselves.
Generally, people move to the Cayo area for peace and quiet. The expats who live here tend to prefer quiet nights in rather than nights out. This means your chances of 'bumping into' fellow expats are quite low.
There are a few restaurants and message boards that you can use to get in touch with fellow expats. But if you are looking to move to a place where there is a thriving expat community, San Ignacio is not your best option.
Other Info
San Ignacio began life as a logging outpost. Tropical hardwoods from the surrounding areas left San Ignacio for England and Spain.
The Hummingbird Highway, connects central Belize with the coast. This is less of a highway, and more of a country road.
However it is well maintained and one of the most scenic drives in the Central America.
It also connects you with many of Belize's top tourist attractions.
Ambergris Caye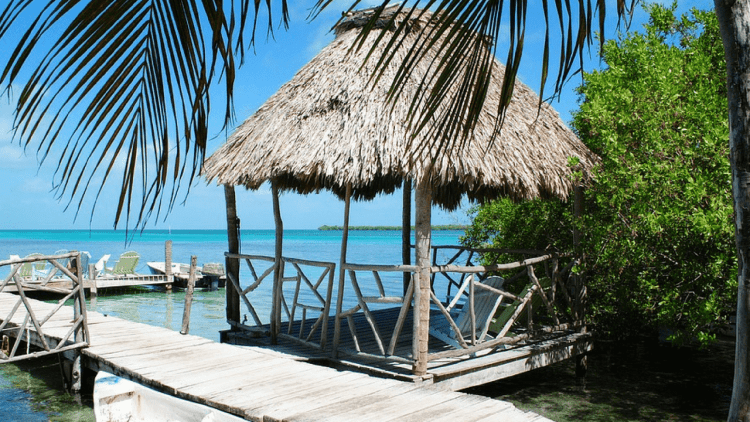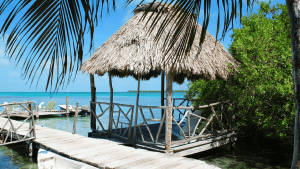 Things To Do
Many of the best things to do in Ambergris Caye revolve around the Caribbean Sea. Scuba diving is popular here.
In fact, Ambergris Caye is one of the best places in the world to scuba. Snorkelling is another popular pastime.
There is usually enough breeze to enjoy sailing or windsurfing.
Ambergris Caye is also a great place to go fishing. Offshore you can catch many of the world's big game fish including tuna, marlin, and sailfish.
Closer to shore, Belize offers some of the best fly-fishing in Central America
If you prefer something more relaxing there are plenty of bars and restaurants overlooking the ocean.
There are a lot of wildlife tours to enjoy and you will probably be surprised just how many different species can be found in such a small region.
Real Estate
San Pedro is the only town on the island and home to a lot of the prime real estate. If you are looking to live her part-time you will probably want to be in San Pedro.
For one, there are more gated communities here.
The other reason to live here is for rental potential. San Pedro has the most liquid market and gives you the best opportunity to rent your property.
Expat Community
Ambergris Caye has one of the biggest expat communities in the world. The expat community here are friendly and do a lot of socializing. Average Joe's Sports Bar is a particular favorite.
If you want to retire among expats in Belize, this is the place to go. Belize is happy for expats to open their own businesses. As a result there are a lot of expat-run bars and restaurants in Ambergris Caye.
One of these places, Crazy Cancks hosts crab racing every Tuesday night. This is a legendary weekly meetup for resident expats.
Other Info
Living in Ambergris Caye you are likely to see the sun nearly every day. When the rain comes, it is usually only for heavy bursts for an hour or so.
If you retire in Ambergris Caye you will have to adapt. Shipping imported goods here is very expensive.
To some extent, you will have to live like a local. Luckily fresh fruit and veg is easy to come by. So is seafood. If you like both these things then adapting should be fairly straightforward for you.
Why Is Belize City Not Included?
One of the most famous names in Belize is not featured on this list.
Although we have nothing against Belize City, the nation's capital is not a place we recommend for living or retirement.
In general., the city has a run-down feel to it. The expats in Belize seem to agree. Most only come here for international flights.
To be fair, other expats have nothing but good things to say about Belize City. There are some wonderful people here, and some excellent places to eat and drink.
If you are considering Belize City, then you need to go there and make your own decision.
Banking In Belize
Getting a Belizean bank account is a great way to protect your money.
Belizean banks are subject to strict laws to ensure security for customers. Belizean banks are a very safe place to put your money.
A bank in Belize offers a high level of privacy and protection. You still have to pay your taxes of course, but nobody can freeze your assets in Belize.
OK, Sounds Interesting. What Steps Do I Need To Take To Retire In Belize?
The first step is to visit Belize and spend some time there. Live as a local for a few months and see how you like it.
Next, decide if you want to retire to Belize full time, or just for winter. If you only want to retire for winter, you might be better off renting a property.
Look into the visa option that is going to work for you. Starting with a QRP visa is often a safe move. Once you have imported your things here, duty free, you can decide on the next visa you want.
Will you drive your belongings here or send them in a shipping container? The roads here can be rough, so make sure you have a suitable vehicle if you're planning to drive.
We hope you enjoyed this guide on how and where to retire in Belize. Let us know if you have any feedback, in the comments section.
Oliver Lovett

Comments