None of us can tell what's around the corner. From Europe to the United States to Latin America, we can't help but wonder what happens to our economies when our governments finally pull the plug on stimulus checks.
At the same time, we can't just stand by. We can still continue making plans to go overseas—though our dates may need to be adjusted. And we can still act on investment opportunities. In fact, in the current climate, it's even more important to take stock of what we have and see how we can grow it to our advantage…
With all the uncertainty in the world right now, some of the most attractive opportunities are those that offer fixed returns… and offer them fast…
One of the best of these opportunities right now is in Panama…
Local Housing Shortage = Opportunity For Investors
The rapid expansion of Panama's middle class is causing the lower end of the local real estate market to burst at the seams. At the moment, this little country has a housing deficit of some 150,000 low- and middle-income homes.
In 2015, the government launched a US$1 billion investment in housing to address this shortage. Part of the plan includes zero-to-low-interest loans for middle-income buyers… allowing these hard-working young Panamanians to move into a more attractive neighborhood and have easier access to quality, spacious accommodation.
The opportunity we're looking at today is based in David—Panama's second-largest city…
David is the beating heart of the country's Chiriquí Province. It has modern health care facilities, along with U.S.-scale shopping malls and shiny car dealerships. McDonald's, KFC, and TGI Friday's are all here, but you also have local Panamanian restaurants and options for fine dining.
Accessible from the Pan-American Highway, the city offers an attractive urban lifestyle where you're 30 minutes to either the mountains or the beach.
David itself has a shortage of some 15,000 homes. One developer we know here is tapping into its growing middle-class market and catering to his list of 400 qualified buyers…
Track Record Is Golden
In uncertain times like these, track record is more important than ever. This developer has been on the scene in Chiriquí for more than 40 years—surviving the ups and downs of the past four decades. As well as residential projects, the company has been involved in building the local airport, hospital, hotels, roads, and more around David.
The project that's on the table for you now is in a perfect position to appeal to young Panamanian families. Homes are a generous 120 square meters with three bedrooms. Close to all the amenities of David, they're on the doorstep of the city's new hospital and just 10 minutes from the brand-new Chiriquí Mall. And, as I mentioned above, the developer has a packed waiting list of buyers…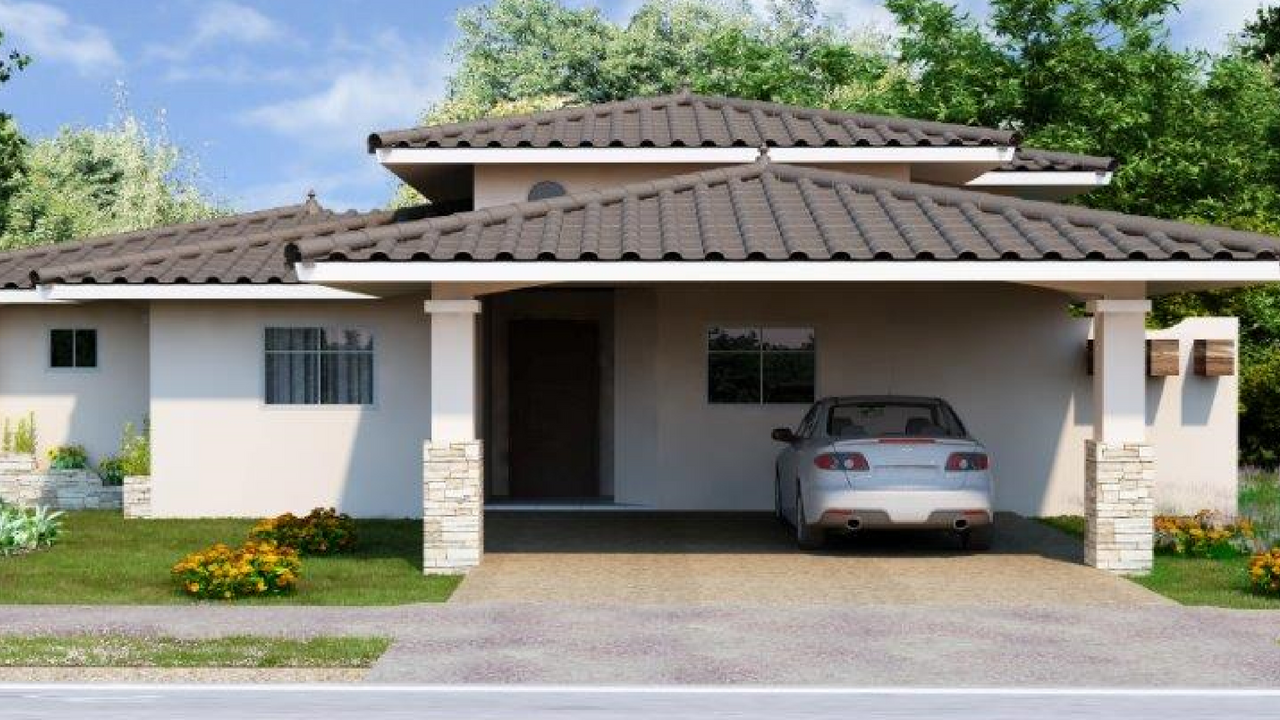 A Fixed Return Of 23% (In Just 24 Months)…
As the investor here, you wouldn't be picking up the home for your own personal use—or to rent out. You're essentially providing a hard money loan at the pre-construction stage… and everything is turn-key from there…
Following your investment of US$49,000, the developer builds the home…
On completion, it's handed over to one of the buyers from his pool of 400 qualified applicants…
Once the developer closes the sale with the end user, you're paid out a fixed 23% return.
Delivery time from your investment to handing over the home is expected to take 24 months. In other words, you're in line to profit 23% in as little as two years.
I see this as a "pandemic-friendly" investment…
You don't have to worry about falling in love with the location—the property will be turned over to the end buyer…
Nor do you have to care much about the future of the local property market… or fret about occupancy levels…
Instead, for a minimum US$49,000 investment, you'll earn a fixed 23%… that's a healthy lump sum of US$11,270… hassle-free… in 24 months.
For more information on the project, the developer, and how the process works,get in touch here.
Lynn Mulvihill
Editor,Overseas Property Alert