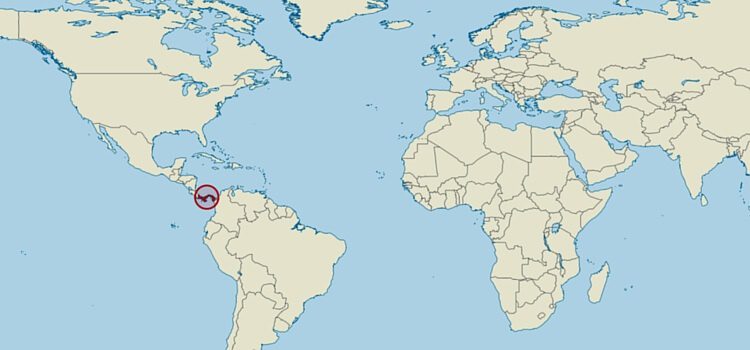 Where is Panama Located?
Panama, barely the size of North Carolina, is an isthmus connecting two continents. Located in Central America, Panama is bordered by Costa Rica to the Northwest and Colombia to the Southeast, and both its southern and northern borders being coastline. The Pacific Ocean is to the South and the Caribbean Sea to the North. At its narrowest point, it's only 50 miles long. Panama is Central America's southernmost country, and because of a bend in the isthmus, it gives one the impression that the sun rises in the west (over the Pacific Ocean) and sets in the east (on the Atlantic).
Map of Panama
Return To Paris Among my best memories of the places we've called home are the views. In Panama…
Read More...
Notes From A Vegetarian Expat On Top Veg-Friendly Spots When moving to Panama City with my…
Read More...
The Night The Lights Went Out In Panama City I grew up in the United States, and I remember…
Read More...
More Bang For Your Buck—The ABC Costs Of Living In Panama Many who visit Panama come away…
Read More...