Over the last 20 years and counting, Panama has been in the conversation as the best place in the world for a number of agendas…
The best retirement haven… the best tax haven… the best property market… the best place to start a business… the best beach escape…
Expats have been flocking here for decades, so making friends is a breeze.
And the pensioner visa here is famous the world over, and seniors in this country are treated with the highest respect.
A tropical wonderland with a cosmopolitan capital, Panama is truly the #1 retirement haven in the Americas.
But what is the best place to retire in Panama?
Boquete, Chiriquí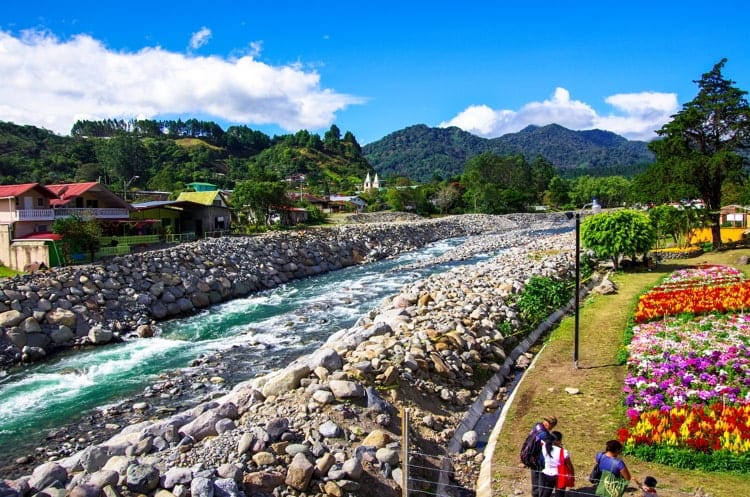 Snuggled into the side of a volcanic crater, surrounded by lush tropical forest, and home to profusions of multi-hued blossoms, Boquete is nothing if not picturesque…
If you want to avoid a seven-hour road trip, though, there are daily flights from Panama City that take about an hour. They fly into Enrique Malek International Airport in David where rental cars, buses, and taxis can take you from there on to Boquete.
Climate
The climate in Boquete is springlike year-round with temperatures hovering between 65˚F and 75˚F. Nights, especially during the rainy season, can be chilly enough for a sweater or light jacket.
The Expat Community
Boquete has the highest density of expats in Panama, and it's fascinating and heartwarming to watch them intermingle seamlessly with third-generation boqueteños, indigenous people, and everyone in between.
Recreational Activities
On the outskirts of town is Lucero Golf and Country Club, with a challenging but scenic course. The complex also has lovely upscale homes and a restaurant.
Extreme sports enthusiasts will be content with what's on offer in Boquete. There is white-water rafting, nature treks, zip-lining, and hiking to the top of Volcán Barú if you're after a bit of adventure.
You can also do more laid-back activities. Birdwatching, hiking, coffee plantation tours, and there's plenty of restaurants for the food enthusiasts.
If you want to know more about Boquete, check out our Panama Special Report on this beautiful place.
El Valle De Antón, Coclé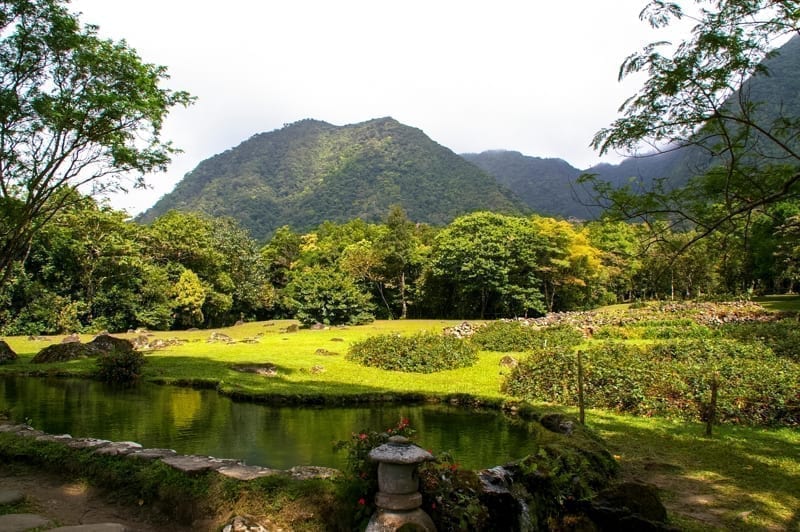 El Valle de Antón is situated in a 3.7-miles-wide caldera of an inactive volcano. It's without a doubt one of Panama's biggest tourist and vacation destinations. Urban dwellers come here to relax, expats come here for the vida más tranquila (quieter life), and tourists come for its many natural attractions.
Climate
Because of its elevation (600 m above sea level), it has a year-round mild and mostly cool climate.
If you like ambient daytime temperatures in the range of 75 to 80 degrees Fahrenheit (24 to 27 Celsius) and don't mind a long and heavy rainy season, there's much to love here.
In Tune With Nature
The area's most well-known hiking trail is La India Dormida. But there are many trails both locals and tourists enjoy. Difficulty ranges among them, there are some trails that can be very steep and narrow, while some are very easy even for the inexperienced hiker.
Besides hiking, you can enjoy a swim in several waterfalls along the way. El Valle also hosts a butterfly haven, an orchid conservation garden, an amphibian conservation center, and a zoo.
El Valle has grown past its sleepy rural roots, yet it remains very tranquil and community oriented. It is a beautiful, scenic, and even inspiring little town. If all this sounds perfect to you, El Valle might just be for you.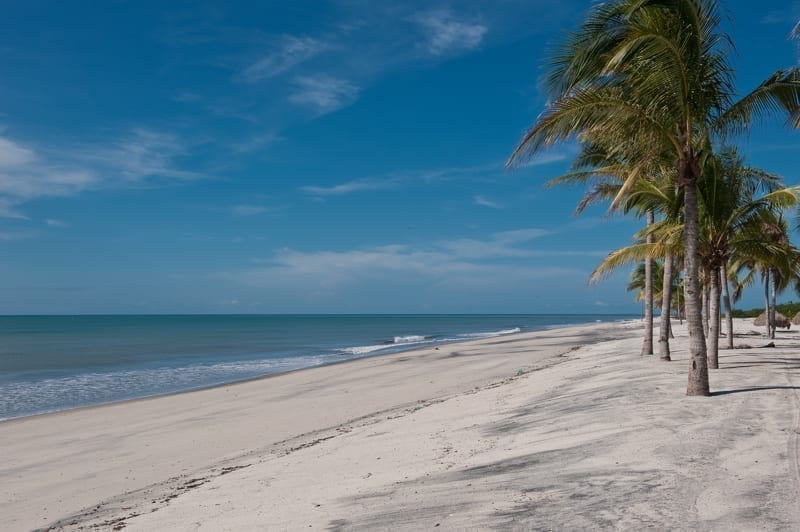 What's so special about the beaches of the arco seco (city beaches)? While many areas of Panama get 100 inches of annual rain, the arco seco gets below 55 inches. This gives us better weather and sunnier days at the beach.
Cost Of Living
Cost of living here varies, and while it may not boast the absolute lowest cost of living for expats, this area does provide affordable options and attractive price points for upscale living at beachfront resorts and in custom homes.
Rental rates range from US$400 to US$1,500 per month, depending on what you're looking for. Variables that dictate this big range include location, size, age, construction type and style, etc.
Infraestructure
The areas in and around Coronado provide lots of retail, health clinics, hospital, veterinarian, restaurant, pharmacy, and professional service options.
You'll find tons of food choices, including organic options. Restaurants that specialize in typical Panamanian food are often very affordable. The same is true of Chinese food here. Higher priced dining options include Italian, Mexican, Peruvian, seafood, and fusion fare.
You'll also find well-known fast food brands like McDonalds, KFC, Dominos, Papa John's, Cinnabon, and Subway.
So Many Beaches
If you are a fan of the sun, sand, and water, living in this area would be ideal for you. You have a myriad of spots to choose from. Black sand beaches, white sand beaches, you name it.
Our honorable mentions include: Playa Malibu, Playa Serena, Punta Prieta, Punta Chame, Playa Teta, and Santa Clara.
Western Azuero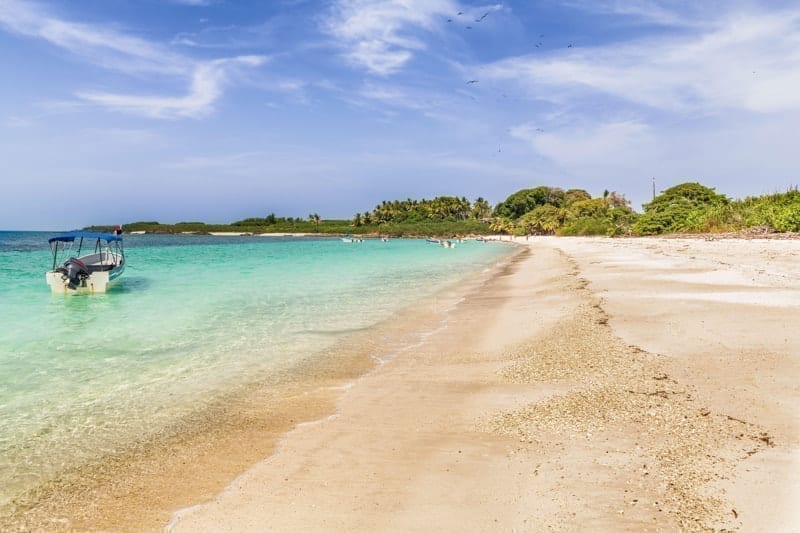 The Azuero Peninsula is the cradle of Panamanian folklore… the lifeline to its customs, festivals, and traditional way of life… el corazón de Panamá ("the heart of Panama")…
Untouched Beaches
Beaches in the Azuero are breathtakingly beautiful. Few visitors head here except surfers—the most common guests on the southern end of the peninsula.
Its undeveloped, western-facing beaches provide unobstructed views of the Pacific Ocean… Some have even taken to calling it the "Sunset Coast" because of the phenomenal sunsets that can be seen daily.
Expat Community
Los Islotes is set to become the first master-planned expat community in the region. It's already taking shape with the completion of several houses and a beach rancho.
Several expats already have homes here, including our own Kathleen Peddicord and Lief Simon (owners and publishers of Live and Invest Overseas). New houses are currently under construction in this state-of-the-art beachfront development.
Is Azuero For You?
This region is for adventure seekers. Lovers of fresh air, sunshine, star gazing, beach bumming, and freedom will enjoy the lifestyle here. So, too, will surfers and horseback riders, hikers and loafers…
Looking for less government regulation? A lower cost of living with a higher quality of life? Comfortable living by yourself (or with your partner)? Willing to accept life for what it is without forcing square pegs fit into round holes?
Azuero could be right for you.
Could Panama Become Your Second Home?
Panama is a place of opportunity…
And it's where tens of thousands of expats have already reinvented their lives, chased adventure, and retired well at a dramatically reduced cost…
But Panama is not for everyone…
To get to know more about the little isthmus a lot of us call home, join our monthly subscription to Panama Letter.